Whisper in the Dark leads us to Bjora Marches in the Far Shiverpeaks. As you might expect this is a very cold zone and visibility there is low to say the least. You might expect that because it is further north than the Bitterfrost Frontier that it is as bitterly cold and as dangerous as that zone. But it isn't. So far we've not seen any signs of the Bitter Cold environmental hazard that plagued the Bitterfrost Frontier. But it is possible that this could change in the future as Bjora Marches will be with us in future episodes of the Icebrood Saga and ArenaNet has said that the zone will evolve and expand with each update. The zone as it stands now is quite significantly smaller than previous Living World zones. This is to be expected, though I was taken by surprise by just how small it is.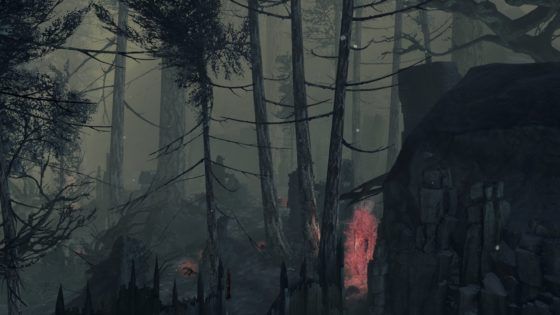 I was fortunate enough to play on a map that was nearly completely empty except for a few people here and there. This allowed the sinister atmosphere that you have seen in the trailer to shine through. Unfortunately, I don't think that this atmosphere will last when you've got everyone and their Sylvan Hound running around. It was a problem that The Secret World faced many years ago, how do you keep the spooky atmosphere you're trying to portray when there are 50 to 100 people running around spamming sword attacks? Funcom ended up solving that issue by reducing the zone cap to just 10 people and it worked amazingly well for their game, though some would argue that it has made the game feel abandoned and soulless. I don't think we'll ever see anything like that in Guild Wars 2 however. That sinister area also only accounts for a small portion of the zone.
New Masteries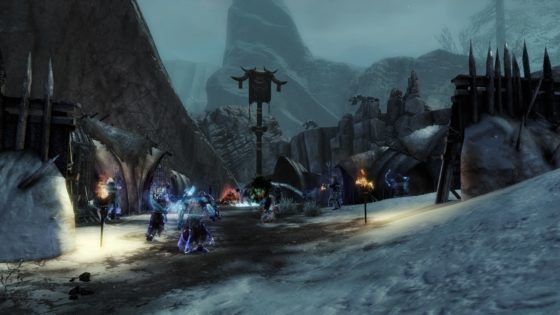 One thing that you see throughout Bjora Marches is the new masteries in action. There are four of them in total, Raven Attunement, and the three new essence manipulations. Raven Attunement I don't want to talk about too much because all of my experience using it was tied in with the story. You will unlock it quite quickly though and you have to unlock it to gain access to essence manipulation.
You will have seen the essence manipulations system in action in the trailer. Enemies who glow green, red, or blue. Many of the enemies in the zone have this glow, though not all of them. You also aren't at a disadvantage if you don't have the system unlocked while you're out in the zone. The impression is that these will be vital for the Strike Missions. This may also mean that they become more important as the story continues. For now, though, they're powerful attacks that only work on the appropriately colored enemies. This means that essence manipulation is completely useless outside of Bjora Marches and I actually think that's a good thing. My husband and I can already duo many of the champions in Tyria on an Elementalist and Engineer who are specced for fun, not for being the best. I would hate to see content in the old world trivialized by this new system. Though yes, I do agree with many that spending a bunch of time unlocking masteries that don't work anywhere but one zone is annoying. This isn't the first time we've done that though and it is unlikely to be the last.
As it stands now I worry that the enemies in Bjora Marches will be trivialized by this new system. When everyone has unlocked the various essence mastery points will people end up having to wait around for a champion to spawn again if they want to fight it because if they aren't there at the exact moment the fight starts then the enemy is dead? Sure, I can see it coming in handy later in 2020 when we've moved beyond Bjora Marches to a new zone and getting enough people to fight a champion is difficult at best. Right now though, I'm not so sure about the system. It feels a bit like the Incarnate system from City of Heroes, for anyone who is familiar with that.
No More Legendary Weapons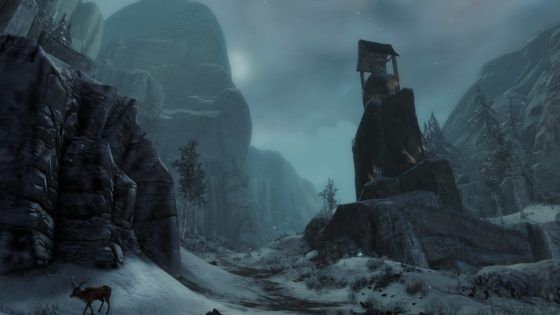 The second generation of legendary weapons ended with the release of Exordium, a gorgeous greatsword that is singlehandedly responsible for me coming back to the game in a personal capacity after taking a year-long hiatus. As I recall, though I can't find when and where it was said, ArenaNet has said that there won't be any more legendary weapons after gen 2. This was a statement made several years ago however and things do change. After all, there was one point in time when ArenaNet said they weren't working on an expansion and that Guild Wars 2 would never have an expansion, now we've had 2. So it is possible that a new legendary weapon could be released in the future. But it isn't going to be in Whisper in the Dark and there has been no mention of a new weapon coming by ArenaNet so I wouldn't get your hopes up. Still, the team had a lot of really fun uses of technology in the gen 2 legendaries, even if some of the weapons themselves weren't all that well received. I personally don't have any use for a weapon that gives you a giant demon hand, but it would be interesting to see other ways that technology could be applied. I would also gleefully grind for the rest of my days to have a complete set of weapons that work and look like Exordium. Anyway, the whole point is that this is the first proper update after all of the legendary weapons have been released and I'm a bit sad that there isn't one. A weapon, possibly made of the Boneskinner's bones would be so, so epic. Who knows, we may get this in the Black Lion store. But there's something really satisfying about creating the weapon yourself.
Whisper in the Dark is playable right now as you're reading this. As always, make sure you have map chat turned off and you ignore your guildmates until you've finished the story. Social Media, including Youtube and Reddit will be abuzz with spoilers. Have fun and don't let the Boneskinner get you.