The battle royale genre may be beaten to a pulp with a seemingly perpetual stream of new releases, but apparently there's room for more. This year, we're going to witness an interesting showdown between two new games, each one with its own merits in this battle for the last game standing: Hunter's Arena: Legends and Pearl Abyss' Shadow Arena.
Hunter's Arena: Legends is the first game by Korean outfit Mantisco, a PC exclusive crafted with the always reliable Unreal Engine 4. A closed alpha in late 2019 showed the game's promising mix of action RPG and battle royale mechanics, and a recent closed beta revealed the progress made by the development team in the meantime. What it may lack in originality, it more than makes up for in sheer energy and ambition, not to mention its killer looks.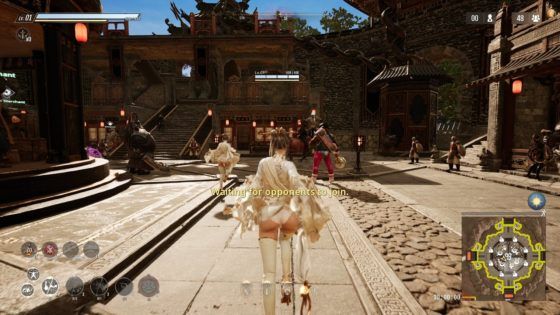 Hunter's Arena: Legends Preview | Run to the Forest, Run
The standard battle royale game modes show up for Hunter's Arena: Legends. You have your solo and trio options where 60 players battle for supremacy, and a free for all mode limited to four Legends is also under development. However, the unusual addition of a tag match is a welcome departure from the tried-and-test modes, adding an unexpected beat'em up flavor to the game. Think of it as a sort of Street Fighter or Virtua Fighter mode, where you pick two warriors and step into a confined arena in a frantic tag team match.
Starting with the basics, you must pick one character among the available selection of Legends. During the closed beta we had a decent range of fighters, most of them focusing on melee, but a couple favored long-range combat and a single character was versed on mid-range action. The cast is considerably diverse and resourceful, drawing inspiration from different sources but mostly from fantasy and eastern mythology. The ensemble is appealing enough, with a massive panda galloping at high speed or a cute young girl named Dara who prefers to fly everywhere instead of running.
The action RPG side of Hunter's Arena: Legends is going to take your character through several levels of abilities and skills. There is a huge mastery tree that you unlock as you gain levels, strengthening aspects such as weapon attack and health, among many others. This is the touted RPG progression system of the game, one that is bolstered by your performance in the battlefield.
The beginning of each match sees the gates of a small city sitting in the middle of the forest open, letting all players out into the wild in a frantic rush for the grind. You must make the most of the meager seconds of forced peace to hunt down monsters, getting as far as possible from other players so that you don't turn into an appetizing first target. Eliminating creatures, hunting bosses, and raiding dungeons are activities that will earn you experience points and levels, improving your stats and providing you with valuable points to distribute among many skills. The more you farm and stay alive, the stronger you will be when the circle shrinks and only a handful of players are fighting to be the one left standing.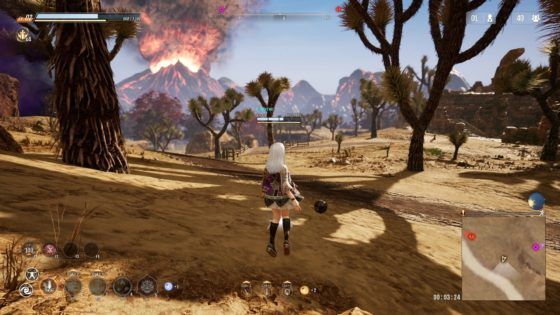 The combat system isn't extremely in-depth but provides enough opportunities for combos, cancels, and swift comebacks. I'm not a great fan of using the same button for attacking and defending, but I quickly grasped the concept and understood the intention of the whole high risk/high reward intention. Timing is crucial, as you find an opening in your rival's attack pattern and counterattack with relentless force, breaking his guard.
While there are a few intricate strategies and skillful combos to use when you are playing solo, it's when you are a part of a three-man squad that Hunter's Arena: Legends truly shines. Organizing a group that covers all the basics (melee, mid-range, and long-range) and meticulously sticking to the plan, relying on strength by numbers and never straying from the winning path is how the game lives to its full potential. Several new strategies that you had only dreamed of open up for combat, as each team member dutifully performs his assigned role on the battlefield.
The vast arena has thousands of monsters waiting for your blade or other weapon of choice and has different activities and resources at your disposal. When you are playing trios, death is not the end; there are shrines where your teammates can revive you. Wild horses patiently wait for your command to use them for fast travel, and you can even take a friend along with you for the ride. Some points in the map provide gliders for you to journey long distances and quickly get closer to a boss that just spawned, for example.
If you prefer to partake in a more intimate kind of brawl, the tag match is there for you. You pick a pair of fighters that you deem complementary and enter a picturesque arena where they will fight another duo. The battles are one on one, putting forward the skill and timing that you have hopefully learned in the battle royale mode.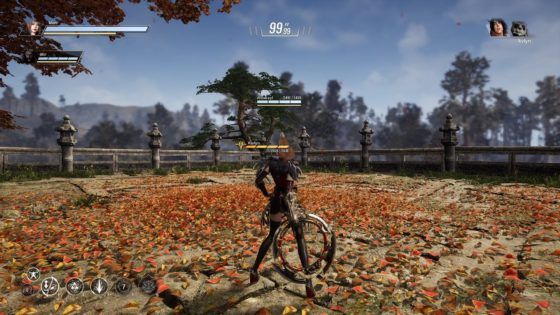 Hunter's Arena: Legends Preview | Little Time for Sightseeing
The least that can be said about Hunter's Arena: Legends graphics is that they are gorgeous. The environment is diverse and extremely beautiful, gifted with a realism and attention to detail that puts many current games to shame. From lush forests to the stunning river or the arid regions, there is always this realistic style to the settings that sits particularly well with the fantastical characters. The way that the leaves are blown by your attacks in the arena is remarkable, and the weather effects are impressive, more specifically the thunderstorm and the puddles that ensue. A day and night cycle provides a nice change of style, adding a sense of the passing of time as you see the legends counter steadily diminish.
Each one of the legends is thoroughly detailed, with incredible attention to the hairworks and the cloth that softly waves as you move. Running is a gentle process that begins with a cool animation and suddenly you are zooming around the battlefield in Sonic the Hedgehog fashion.
In other words, Hunter's Arena: Legends has the style and seemingly the core mechanics as well. Each character feels unique, with a set of skills that paves the way for intense cooperation, and a huge mastery assortment to keep you invested for some time as you strengthen your character.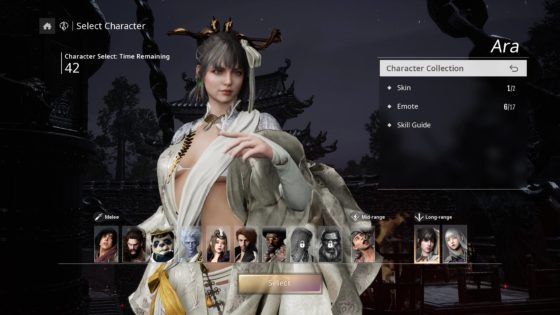 South Korea isn't particularly known for its battle royale games, but Hunter's Arena: Legends seems poised to carve a spot, possibly alongside Shadow Arena. There's no shortage of ambition in this title, with a hint of fan service here and there to catch a specific crowd, but overall it is a strong offering that cuts no corners in order to provide a rich and compelling battle royale experience. In the end, the success or failure of this game may rest upon its pricing, an unfair but oh so true examination based on the multitude of similar games that have fallen by the wayside. Mantisco clearly has the skills, now let's hope it has the marketing talent to put forward as well.