Fans of anime-style MMORPGs such as Ragnarok Online and Fiesta Online should know about Cinderstone Online. And for those that don't: this is exactly what our Indie Spotlight segment is for.
Cinderstone Online, previously Fioresia, is an upcoming open-world fantasy MMORPG from Codevision. The world of Cinderstone is rife with familiar tropes - but what truly sets it apart is evident at a glance. The cutesy art style and 2.5D graphics make for a unique spin on the fantasy MMORPG genre. And we defy anybody to take a look at the bobblehead avatars slashing away at a giant golem and not feel happy inside.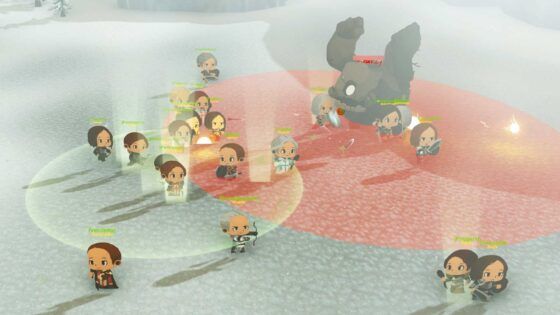 Cinderstone Online Features
Cinderstone tells a new story of the struggles between gods and men. Within it, the titular Cinderstone was created by a god who stole pieces of other worlds to build the franken-city. Only now, the gods of these realms want their pieces back. And it is up to the player to put an end to their reclamation.
The world is your paper-thin oyster in Cinderstone. The title invites players to cut out their own paths, with ample opportunities to pursue a career in dungeon-delving, tradecraft, crafting, fishing, farming or even rulership of a region. If that counts as a 'career'. Plus, there's opportunities for the creative juices to flow with fully customisable housing.
Codevision insists that exploration lies at the heart of Cinderstone Online. Minigames and puzzles litter the pretty, open world, with dynamic quests ready to lead you through the picturesque environments. That, and a central caravan system that will see groups of players fending off monsters, bandits and covetous players that seek to hijack others' handiwork.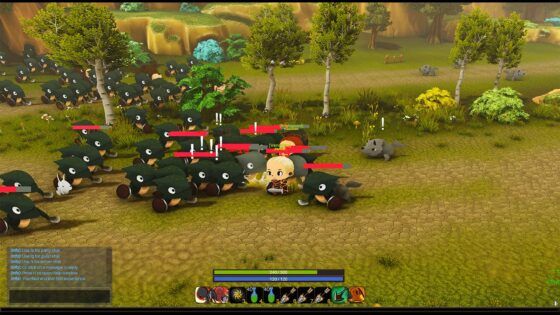 When Can We Play?
Cinderstone Online is currently in a beta stage, with no resolute answer on when the final release will be. However, those who are keen to dive in can easily sign up to the playtests via the Steam page.
Either way, we look forward to this refreshing and charming take on the genre and will keep a close eye on its progress as it develops.
MMOGames.com is committed to bringing you all the freshest, funniest, and most insightful MMO news. If you enjoyed this content, why not share it with your community? And make sure that you never miss our updates and exclusive giveaways by following and favouriting us on Instagram, Twitter, and Facebook.