InnoGames has announced the release date for their new new city-builder MMORPG: Elvenar - The latest, strategy-MMO title was announced today with details about the game. The German developer is treading on uncommon ground with Elvenar as players have to create a flourishing city and choose between Elves or Humans as a starting race. The games' focus lies on building and upgrading a city, but players also trade, explore the world map or have strategic turn-based fights on a 3D battlefield. Elvenar will start in the browser; mobile versions are planned. The game's closed beta is expected to start in January 2015.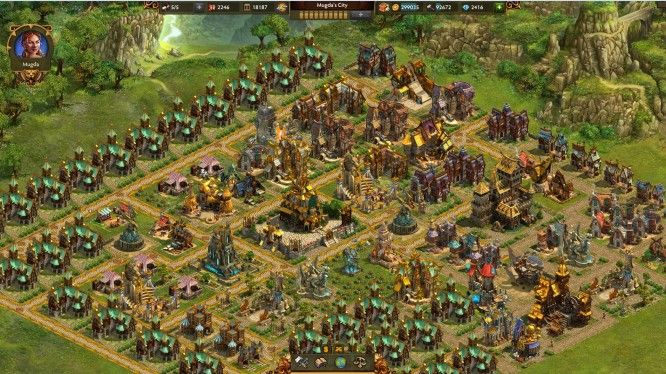 Between managing resources, levelling up buildings and unlocking new perks, players should also pay attention to the multiplayer map. There they can interact with neighbors, scout new provinces and unlock various powerful relics by fighting NPCs. Fights take place on various battlegrounds. The strategic battles are 3D-animated, with up to 20 different monsters and unit types, which make each encounter unique and tactically deep. For more information on Elvenar, please see the official website.
With more than 130 million registered players, InnoGames, has scored major successes with games such as Tribal Wars, Forge of Empires and Grepolis. Their newest title Elvenar will be released in January 2015.