Hello 2021! Each month, MMOGames.com will provide you with a rundown of all our best MMO games news, insights, giveaways, and articles. This month's MMO Gaming Highlights feature a run-down of the MMOs coming out this year, our pick of the best Easter Eggs in MMOs, free gamer gear, and so much more!
MMO Games Reviews and Articles
"Here at MMOGames, we love games with ambition, and AoC certainly doesn't fall short in that department." There is a lot to look forward to in the world of MMO Gaming in 2021. We've provided a list of the 5 Most Epic Upcoming MMOs that will be released this year that we're most excited about. We've also shared their official trailers, gameplay trailers, release dates, descriptions, platforms, and early-access insights. Read me!
"He'll recite lines from other Schwarzenegger movies including Terminator 'I'll be back', and Predator 'If it bleeds, we can kill it.'" While new games are exciting, sometimes the classics just keep on giving. Here is our list of the Best Easter Eggs in MMOs featuring FFXIV, RDO, GTAO, Fallout 76, and WoW. Read me!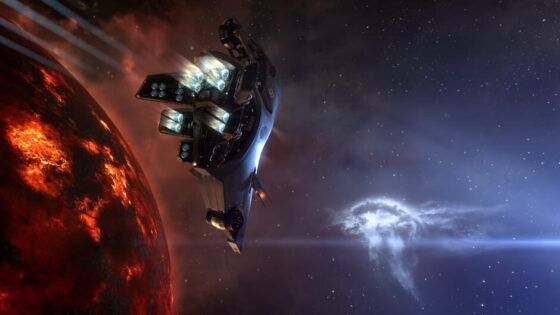 "I probably shouldn't be telling you this" Following the popularity of EVE Online interviews last year, we've decided to make them a regular occurrence. This time, we spoke with their Creative Director about a world-record breaking NYE massacre that produced $340,000 of damage. And we're not talking about in-game currency. Read me!
MMO Games Giveaways
January was a lot quieter than December for giveaways. But we managed to find some treats for our readers anyway. To celebrate "The Blue" a huge update for fan-favourite Echo of Soul, we gave away codes to get a rather adorable free pet who will very handily pick up loot for you.
Better yet, we have just announced another hardware giveaway competition. Last month we gave a lucky reader a free Nacon Revolution Unlimited Pro PS4 Controller worth $200. This time, we're giving away a free Gioteck gaming headset designed for next-gen consoles as well as a premium Viper cable pack. All you need to do is share our post on social media with #ILoveMMOGames. Share Me!
We'll have more on offer in February, so make sure you keep an eye on our giveaways page.
New MMO Games, Playtests, and Trailers
While MMO games used to be the territory of AAA-publishers, now indie developers across the world are taking shots of their own. While these games tend to lack the graphics, scale, and depth of their more expensive counterparts, they have strengths that shouldn't be underestimated. To shine a light on these undervalued titles, we've decided to publish regular Indie Spotlights. This month's game choices were F2P MMORPG Scars of Honor (read me) and sci-fi inventor's playground - Voidspace (read me too!). If you know of any indie titles that deserve a little more loving, let us know in the comments or on social media.
While this is a reboot rather than a new release, its new features don't make it seem that way. Neowiz have revived the fan favourite FPS A.V.A. for its western audience. Read me!
While again, we can't strictly call this a new release, Atlas Rogues has made some critical changes in their latest update. And as the new, modern torchbearer for the classic Atlas Reactor, we salute them. The rogue-lite spinoff now boasts improvements ranging from upgrades to Freelancers' gear to bug fixes to a UI revamp. Read me!
Upcoming MMORPG Fractured had another playtest, and it's enticed a whole new audience to the highly awaited title. Although it may have helped that they were giving away life-long access. We'll keep you updated if they have any similar offers. Read me!
MMO Gaming Updates, Events, DLCs, and Patches
The game that was for many of us, our first venture into MMO gaming, Runescape, is celebrating its 20th birthday with an entire year of celebrations, events, loot, and more. We've laid out the entire itinerary for your reading pleasure. Read me!
Meanwhile, Old School Runescape is on its way to Steam! Read me!
League of Legends (and LoL's many spinoff titles) received some pretty exciting updates, such as fan-favourite King Viejo joining the playable roster. Good work Riot Games, we're hyped for the new season. Find out the details here. Read me!
Talking of classics and fan-favourites, have you seen the Anniversary celebrations in Hero Zero yet? They're exactly the type of exciting additions that explain why this game still has such a fanbase after all these years. Read me!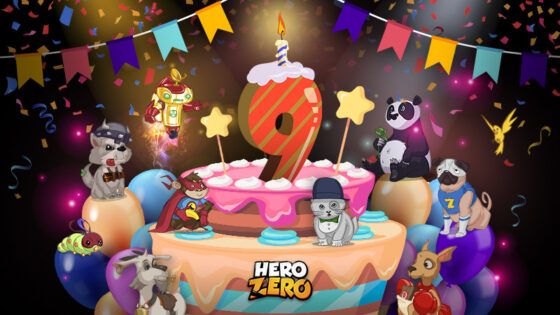 The anniversary celebrations don't end there. DCUO is also celebrating its 10th birthday by offering enough freebies to fill the batcave. Read me!
Two of the most highly anticipated World of Warcraft esports competitions have arrived again! The WoW Mythic Dungeon International 2021 and the WoW Arena Championship 2021 have both already begun but continue until mid-March. We've compiled all of the best places to watch the ongoing matches. These are going to be great, don't miss out. Read me for info on Mythic Dungeon International and read me for info on the Arena Championship.
Esports need not only be for professionals. Thanks to a new platform, amateur Fortnite gamers have a chance to earn $1000 per day while playing against their favourite celebrity gamers. Think you have what it takes? Read me!
Other MMO Games News
Gamigo-ing green? #FeelgoodFriday is back again, and this time our shout out is for Gamigo who are cooperating with the Eden Reforestation Project. Thanks to the generosity of their players, there are now more than 76,000 new trees planted. Read me!
MMOGames.com is committed to bringing you all the freshest, funniest, and most insightful MMOGames news and content. If you enjoyed this recap, why not share it with your community? And make sure that you never miss our updates and exclusive giveaways by following and favoriting us on Instagram, Twitter, and Facebook.