A new Lineage 2 server has been launched called Lineage 2 Essence. This server has everything you love from Lineage 2 but with more of an emphasis on PvP and raids. In the press release announcing the launch of the server the developers said they focused on the following features.
Accelerated leveling and auto-hunting function
Independence from other players
No need to have multiple accounts for the comfortable play
90 levels, 6 races and 34 classes
Massive sieges for the whole server
Daily Olympiad and Weekly Hero Status
Raid Bosses in an open world are designed for a party or clan as well as for solo players
Levels of some Raid Bosses have been increased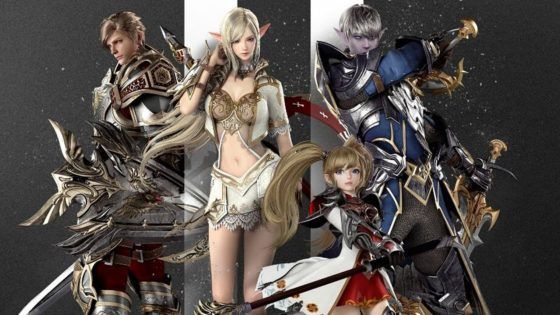 Lineage II Essence can be found on the 4game platform which is also host to Classic Lineage II servers, normal Lineage II servers, Ragnarok Online, and other MMOs. The platform has 50 million users across the world. However, the Lineage II servers are all listed as European servers. So, it isn't very clear if Lineage II Essence is for Europe only or not.
The official website for Lineage 2 Essence isn't much to look at right now but they do have a handy chart that shows the differences between the three different game modes that are available. I've included a screenshot of it below but it's actually interactive so if you want to know more you should head over to the site.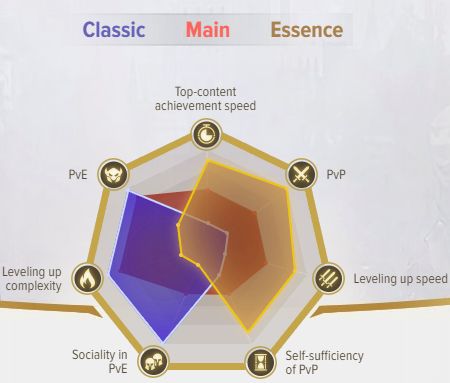 Source: Press Release