There are tons of gaming YouTubers out there but few that play MMOs. MMORPGs aren't always easy to put into video format. Some YouTubers have decided to focus on just one game, while others follow studios and a few jump around covering different genres. Here's our list of our favorites and some up-and-coming MMO YouTube stars.
If you've not been paying attention then you may have missed James' departure from MMOHuts in August. He was quickly replaced by Colton Leighton, aka Bottom Tier. James got to work on his own channel pretty quickly and is already approaching 10,000 subscribers.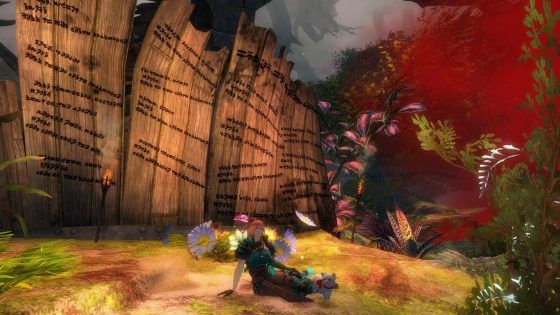 If Guild Wars 2 is your game, and you're looking for an in depth breakdown of everything that Arenanet releases, then Wooden Potatoes is your man. He's known for taking a minute-long trailer and turning it into a half-hour discussion, pulling apart every little detail there is. He doesn't only do trailer breakdowns though; you can also find lore, what ifs, and pretty much anything you could want that is Guild Wars 2.
If you've played World of Warcraft then you're most likely familiar with Qelric. Her channel mostly focuses on Blizzard games but you can find her playing all sorts of different games. Her videos have slowed down as of writing this in February, 2017, as she is a new mother (congrats Qelric!), but we're looking forward to her return. If you're looking for Blizzard news in video form then she is one to have on your list. Her videos come out very quickly after news breaks. You can also find her on Twitch!
TheHiveLeader is another YouTuber who doesn't just focus on one game, though most of his content is from the MMO genre. He creates weekly videos that are lighthearted and entertaining to watch. They're shorter videos that give a little bit of an introduction to games or recent content released in them. From time to time he also does giveaways, top 10 lists, and opinion videos.
Looking for lore and other content from Final Fantasy XIV? Check out Ethys Asher, who adores the Final Fantasy series and in fact all types of fantasy. His videos tend towards the longer side ranging from 20 minutes to an hour on average so make sure you have time to spare while you're listening. If you dig deep enough into his catalog of videos, you'll also find some Diablo III and Battlefront hidden between the FFXIV content.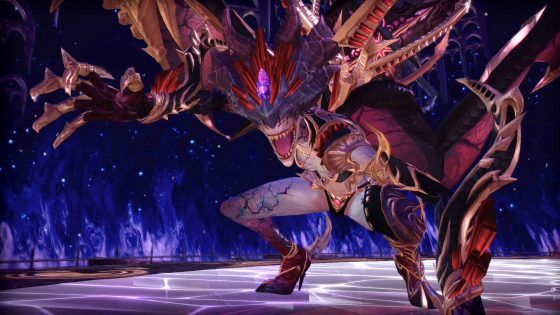 Although he's more of a general gaming YouTuber, as opposed to specifically covering MMOs, he does excellent coverage on the MMOs that he does cover. He's most well-known for his coverage of Blizzard titles and at one time was the owner of an eSports team. These days you can find him doing multipart playthroughs, videos with TotalBiscuit, and returning to old favorite MMOs. He also attends conventions and is the host of his very own Cox Con, which is held every year.
He holds a special place in my heart as one of the first gaming YouTubers I ever watched. His first videos on TERA were incredibly entertaining and I kept going back for more.
Looking for another WoW YouTuber? Then check out Hirumaredx. He does weekly list videos focused on WoW with a smattering of other Warcraft related content mixed in from time to time. Each of his videos gets thousands of views and he's quickly approaching the 100,000-subscriber mark!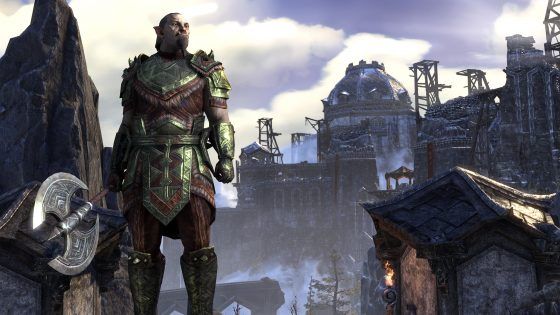 Finishing off this list we have Fevir, a YouTuber with 60,000 subscribers. He puts out MMO guides, thoughts on the industry, and of course lists. The first videos on his channel are over 5 years old, but he didn't start regularly sharing content until 2 years ago, beginning with The Elder Scrolls Online. These days his videos are of Black Desert Online, Skyrim, and ArcheAge. But it seems he follows the industry as new games are released.
That's our list of just a few of the awesome MMO YouTube stars you can watch. Did we leave any off? Any new stars we should know about? We're always looking for more and who knows, we may make a second list. Don't forget to come back every Tuesday for more lists and leave your comments below!