I've used a plethora of different mice targeted at the MMO crowd, but I always go back to Logitech's mice, whether they're 6 buttons or 12. The Logitech G600 is still one of the best true MMORPG mice around, despite its wired limitations and old hardware. However, to be honest, most relevant games today are fine with a 6-button mouse. The last release in this category was the G602 back in 2013, and now we've got an updated form with the Logitech G604.
Interestingly, the G600 was actually the last wired mouse I used on a consistent basis. I've tested out a few here and there, for review purposes, but ever since Logitech introduced its Lightspeed hardware, I've never had a reason to go back. Of course, I also hate batteries, which means I almost exclusively use Powerplay capable mice. Despite my animosity towards replacing batteries, I've had a hard time trading in the G604, but that's because I haven't had to replace them after months of use.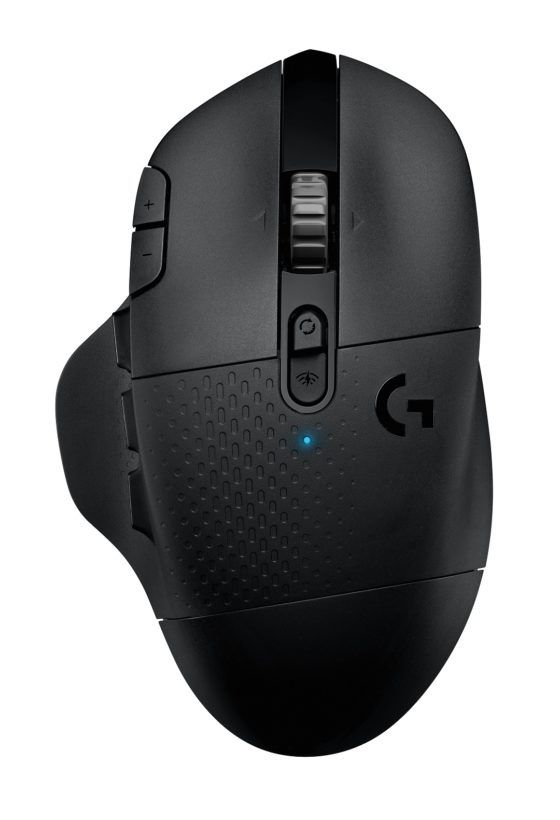 Old Dog, New Tricks
It's been a long time since this model was initially released as the Logitech G602, and Logitech has significantly improved its hardware and software since then. The only two things that haven't been significantly changed from the G602 to the G604 are the battery life and the chassis, although I definitely prefer the new all black model.
The most noticeable updates for any serious gamer are going to be the Lightspeed wireless technology and HERO 16K sensor. The G602 was introduced in an era where Logitech hadn't started naming its individual components, and its wireless technology could definitely have been better. Ever since the release of Lightspeed, Logitech has delivered top-notch wireless mice with less than 1ms delay, which is comparable to wired mice.
Meanwhile, the HERO 16K sensor has increased the DPI range from 250-2,500 to 100-16,000. I don't know anyone who actually uses 16,000 DPI, but having more options is never a bad thing. In addition to the DPI increase, max acceleration was doubled and max IPS was quadrupled, which will likely translate into higher accuracy for those with twitchy hands.
Finally, the last big change is the addition of 4 new programmable controls. Having 6 additional side buttons is great, but adding another 4 with the tilt and scroll wheel is icing on the cake. There are also a few other minor upgrades, such as Bluetooth, a DPI color indicator, reduced weight, and only requiring a single AA battery for the same lifespan. The fact sheet says 'up to 240 hours' of battery life, but I'm approaching 500 hours with nearly 30% battery left. As someone who hates replacing batteries every few weeks, only having to a few times a year is acceptable.
The Optimal MMO Mouse
Despite desperately wanting a refresh of the Logitech G600, the 6-button G604 has fallen into a sweet spot for current MMOs. Very few games these days require a 12-button mouse to play optimally. World of Warcraft, The Elder Scrolls Online, Guild Wars 2, and most other modern online games function fine with the 6 side buttons, and up to 15 total programmable buttons, while they're perfect for MOBAs and hero shooters. There are still a handful of games that this isn't a great choice for, such as Final Fantasy XIV, but the days of needing 24-36 macros have been fading for a while.
In addition to the amount of buttons available, the Logitech G604 is high-quality and performs well regardless of the task or gaming genre. I've tested it in MOBAs, shooters, MMOs, TCGs, and with numerous Excel spreadsheets, and it's always accurate and smooth without any delay.
On the software side, there's the G Hub, which is Logitech's latest software platform. Overall, G Hub has been hit and miss for me personally, but that's not the hardware's fault. I've experienced a few issues with the platform from it turning off devices to not recognizing profiles. Most of these issues can be circumvented in some way, usually by creating a profile and then storing it using the on-board mode.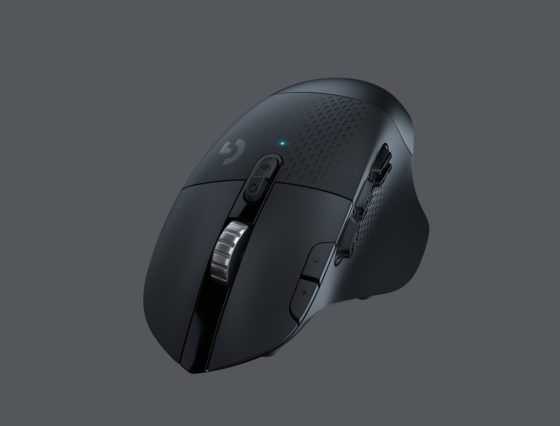 Overall: 8.5/10
In the end, the G604 impressed me more than I expected it would. Initially, I was put off by the batteries and lack of Powerplay support, and was really hoping to get a new 12-button model. However, the battery life is simply incredibly and I've come to realize how few games truly need that many buttons anymore. Anyone in need of a mouse with additional buttons should definitely consider the G604, which currently retails for $99.99.
Pros:
Improved wireless connection and sensors

Excellent mouse for everything from MOBAs to MMOs

Amazing battery life
Cons:
Requires batteries

No Lights

Relatively high price