Lord of the Rings Online's legendary Shadowfax Server is delving into Moria. The fast-paced progression server, which takes players through the LOTR story at a pace worthy of the Lord of Horses, will be treating players to the Mines of Moria expansion tomorrow, September 1st. Meanwhile its slow-paced counterpart, the Treebeard server, still lingers on the Shadow of Angmar content as players continue to take it at an Ent's pace.
The Legendary Shadowfax server is designed to quicken the pace that players experience LOTRO content. +50% XP, Legendary Item XP and Mount XP as well as 20% Virtue XP are par for the course in the Shadowfax server. It also unlocks more quickly, at about once every two months.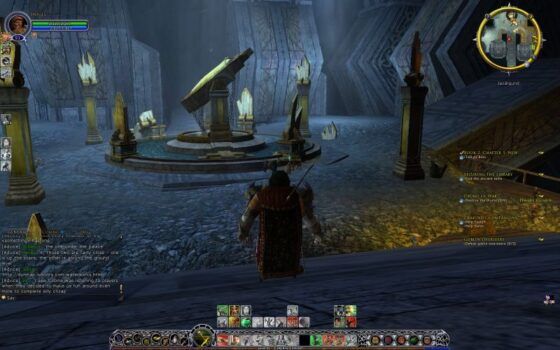 Meanwhile, the Treebeard server allows players to take things slowly, with -60% XP and an unlock rate of once every five to six months. Both servers also house Landscape Difficulty options, between Normal and Deadly +6 Difficulties. The latest Moria expansion will also increase the level cap to 60.
Legendary servers are available to VIP subscribers. Shadowfax and Treebeard are the most recent additions. While the Anor Legendary server has been on the scene for a number of years, currently sitting at a level cap of 115 and playing through the Mordor content.
The Legendary servers are a novel and diverse way of experiencing LOTRO, affording players the chance to tailor their playthrough to their own preferences. To brush yourself up on all the information surrounding these unique servers, be sure to swing by the Legendary Server page, where all the details are regularly updated.
MMOGames.com is committed to bringing you all the freshest, funniest, and most insightful MMO news. If you enjoyed this content, why not share it with your community? And make sure that you never miss our updates and exclusive giveaways by following and favouriting us on Instagram, Twitter, and Facebook.