Now that Marvel Ultimate Alliance 3: The Black Order has been out for a little while, players have had time to become accustomed to the 30+ characters that are available within the Nintendo Switch game. Although that's nowhere near the final count that will eventually be available, it gives you a good idea of who you might want to start with. DLC characters and some of the freebies are set to be added at the end of August (namely Colossus and Cyclops from the X-Men).
In the game you get to choose from a team of four, so balance is key. You can choose to just have heavy hitters, but adding a shooter to the squad would be smart. A team with a mixture of skills can do great as well, like the combination of Rocket and Groot.
Let's say you don't have time to explore all 32 characters and just want to jump right in. What's the best way to start? Well, fortunately, we decided to do a little bit of digging and came up with a few recommendations for your team. Of course, personal tastes vary but we feel that some of our choices have an advantage over others. Now, let's jump into battle!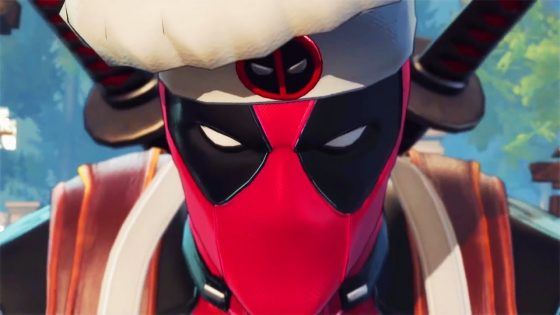 Deadpool
First up is Deadpool, the Merc With a Mouth. If you pre-ordered the game, you earned access to a special chef's outfit for him. You'll also automatically bump up to level 21, unless Nintendo patched the game to even him up a bit. This makes Deadpool incredibly useful when battling against enemies up close as well as from a distance. These features automatically makes him a great asset to the team.
Since Deadpool has the ability to shoot enemies from a distance and perform up-close combos, it makes him a "best of both worlds" type of character. For instance, his Eat Lead technique lets him fire multiple bullets. This is great when you want to do damage to a boss or tough opponent especially when combined with his quick strikes, like the Slice & Dice and the Katanarama. Just make sure you don't wear down and use all of them at once. Improvise and time your attacks properly.
Between his high energy level and unpredictability both up close and afar, Deadpool is an ideal character to start with. Bang bang!

Wolverine
If you're a brawler sort of player, you're not someone who prefers to stand on the sideline and attack from a distance. You want to get up close with your adamantium claws and do some damage, right? Well, Wolverine is just the character for you. Like in the previous Marvel: Ultimate Alliancegames, The Black Order lets you dish out all sorts of chaos with Wolverine. His strength meter allows him to stay in the fight a little longer than most, though he's not completely invulnerable, despite that the comics tell you otherwise. Make sure you stay slightly on the defensive and dodge some attacks, while saving his special slash techniques for when they count the most.
His quick combos are ideal for hitting enemies fast and conveniently, and can also take down weaker opponents with utmost efficiency. However, try to save his special attacks for tougher foes, as they can deliver a greater deal of damage. You'll feel better in the long run. Get your slash on with this guy, bub!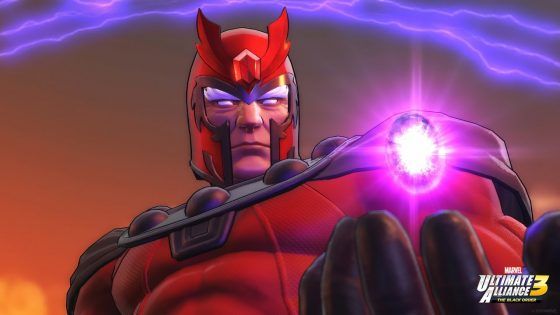 Magneto
It takes a while for you to unlock Magneto, but you eventually come face to face with him. It takes a while to get him after you finish up the second Infinity Trial rift, but he's worth it, as he can utilize his magnetic techniques in imaginative ways. This makes him one of the most creative, and useful, combatants within this Marvel Universe.
Magneto can mush enemies together pretty nicely, which is helpful when you've got groups that need to be wiped away. What's more, he can also drop a pretty nice AOE bomb, which at the very least, causes most enemies to stagger. This will allow the rest of your team to bring them down, and then he can call upon the Master of Magnetism to put together two debris balls to smash them and finish them off.
A bit on the heavy side, sure, Magneto knows how to deliver.
Spider-Gwen and Miles Morales
The original Spider-Man is no slouch. You'll get him early on in the game, and he delivers versatility and speed that can't be matched. Well, that is, until you unlock both the Miles Morales version of Spider-Man and Spider-Gwen which come a little later in the game. Both characters bring the same level to your team, along with special abilities that are unique to each one. In fact, combining them together with Spider-Man wouldn't be a bad choice.
Miles and Gwen have web-slinging abilities that deliver a great deal of damage, along with synergy attacks that dish out a heavy amount of pain to even the toughest of bosses. We're especially fans of Miles' Surprise Strike, which is great in groups. Try them both out and see if a favorite, ahem, sticks out for you. Now, we just need to know when Spider-Ham will join the group.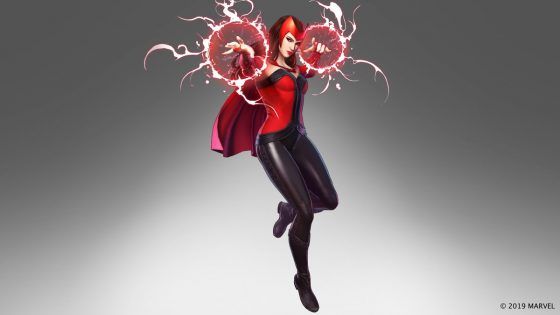 Scarlet Witch
This version of Scarlet Witch looks completely different from the Marvel Cinematic Universe edition and closer to the comics, but that doesn't mean you should be thrown off by her appearance. She is by far one of the best support characters you'll come across in Marvel Ultimate Alliance 3. You can call on her to heal your team whenever she's charged up, and summon electrical fields that can slow or weaken enemies, depending where they are.
Not to mention she possesses great strength overall, making her ideal for quick combo attacks. She's well rounded in both offense and defense, and is well worth a try.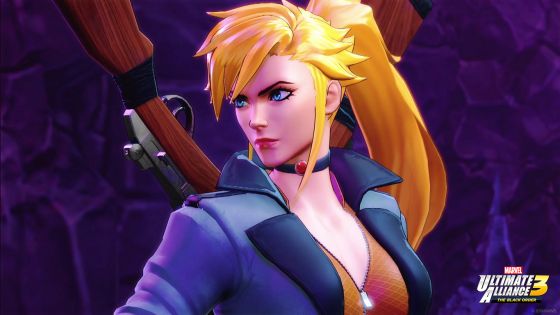 Elsa Bloodstone
Elsa Bloodstone isn't your typical run-and-gun type of character. In fact, she's pretty fantastic with her array of weapons, as she utilizes pistols, shotguns and rifles to her advantage, making her a force to be reckoned with. Even in the face of Iron Man's blasts and Captain America's shield flinging she holds her ground.
The pistols are terrific for close range, and the Double Barrel is terrific for dishing out a whopping amount of damage. Her Fully Stocked technique dishes out incredible melee hurt, especially on bosses. She's also superb when it comes to ground attacks, so you can combine all these together for both close and far range techniques. Overall, that makes her far more balanced than you might expect, even for a "run and gun chick." So lock and load with Elsa, you won't dare be sorry.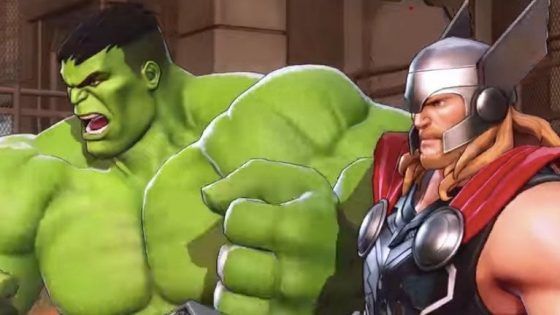 The Hulk
Hey, Hulk…smash. Until the Thing eventually comes along in the game's recently announced Fantastic Four pack (he's pretty much a given, we have to guess, along with Mister Fantastic, Sue Storm and the Human Torch), we have to turn to the big green guy for the utmost strength within the game. We're perfectly fine with that, as the Hulk delivers all the smashing success we've come to expect in Marvel Ultimate Alliance 3: The Black Order.
While you can expect most of Hulk's skills to be demonstrated with his up-close attacks, he's also amazing with combo strikes, and he can of course take a heaping amount of damage before he goes down. On top of that, his Hulk Smash creates a wallop of pain on bosses and tougher foes.
He can also use a Gamma Slam to pick up a foe, fling them around and then hurl them to the ground which creates a shockwave that hurts others in the process. Talk about lighting up someone's life!
If creating all kinds of controlled chaos (or simply having fun with the big green guy) is what you like, Hulk is simply a no-brainer.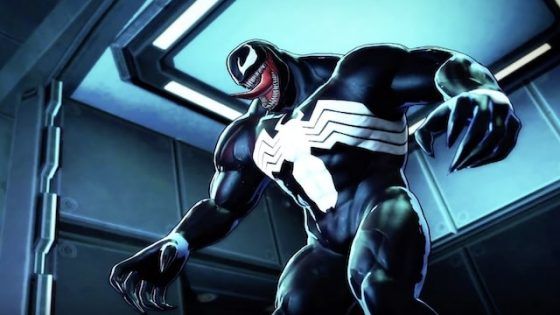 Venom
Know how we recommended either Miles Morales or Spider-Gwen earlier? Well, what Spider-Man team would be complete without Venom? It might seem like a weird choice but the game's Story Mode introduces how the symbiote-based villain turned hero joined the team and sets out to make right, by his own terms. Surprisingly, he's an able part of the team. Though he plays quite differently from the other members of the Spider squad, it's a good thing.
Like the Hulk, Venom relies on a heavy amount of brute strength. His combo attacks make him good for melee strikes, and he can join up with the likes of the Hulk or the Spider squad, to dish out pain to groups of enemies with ease. He can also cause staggers to bosses much more quickly than the typical superhero, which will come in handy with later battles in the story mode. Once charged, his special techniques deliver an utmost amount of damage, provided you deliver the most impact with them. Make sure you time them just right. Talk about covering your team when they need it the most.
He may not be everyone's favorite, but Venom will find a way to grow on you. Hey, just ask Eddie Brock!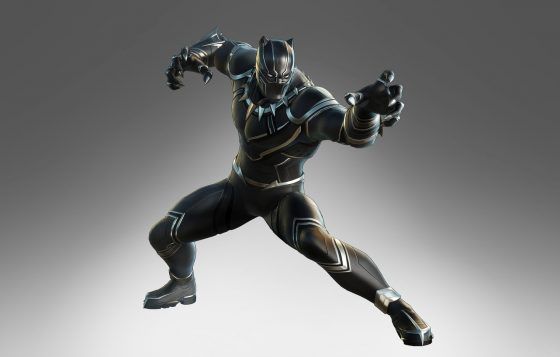 Black Panther
Let's say you want to, ahem, cut and run with certain opponents, but you aren't necessarily feeling the impact of Wolverine's claws. No matter, T'Challa, aka Black Panther, will get the job done for you! This character has speed and agility wrapped up in a neat little body suit, along with claws that deliver a significant damage with some great combos. Plus, his aerial attacks are absolutely superb.
As far as abilities go, make sure you go with the Panther Claw when you're taking on bosses. With this, you can slice into someone multiple times, possibly to the point of making them stagger very quickly. For that matter, you can also activate the Bast's Fury, which absorbs energy and let's you throw it back at opponents which creates a mini-shockwave. Remember the movie? Yeah, sort of like that, but way cooler!
Pay respect to your royalty and give Black Panther his due!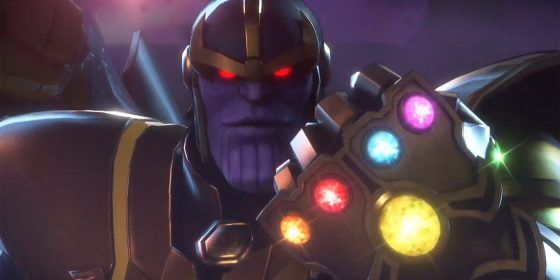 Thanos
Finally that brings us to Thanos. The only way, and we mean the only way, you're going to unlock him in playable form is after you unlock pretty much all the other characters first. We guarantee that once you get him, you're going to have an absolute blast, mainly because you get access to all his Infinity Gauntlet techniques, which are amazing, to say the least.
That's on top of his pretty much unstoppable strength, and his pretty good level of speed. This makes him incredible for battles against bosses (even the likes of Electro, Venom and others of those type), as well as skirmishes in which he can wipe the floor with lesser types. Again, it'll take quite a bit of effort in order to get him, but once you do, it's like a whole new level of excitement awaits.
Side note: along with unlocking everything, you will need to reach level 80 with your team. Keep that in mind!
The choices are yours, and you can go with who you believe are the best characters for the job, but this should give you a proper way to get started. From there you can unlock everyone, or at the very least add some more favorites via DLC and free add-ons in the months ahead. Now bring on the Marvel Knights!
Marvel Ultimate Alliance 3: The Black Order is available now for Nintendo Switch.