During X019 the Minecraft Dungeons Release date was revealed. The dungeon crawler will release in April of 2020. It had originally been slated for release this year but with just a month and a half left in the year, it was pretty clear that wasn't going to happen. When it releases it will be available on Xbox One, PC, Switch, and PS4.
According to the most recent trailer which was released during X019 anyone interested in giving the game a try can head over to the official site and sign up for a chance to be one of the first to play Minecraft Dungeons. This suggests that at some point between now and April there will be a beta of some sort.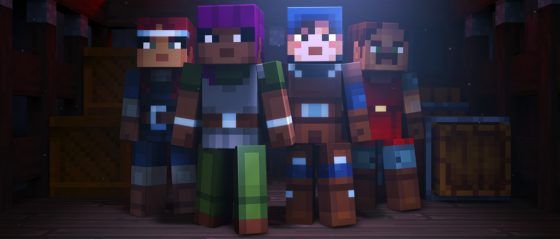 In addition to Minecraft Dungeons X019 has also brought us quite a few things. Here's a quick list to help you get caught up.
Everwild, a new game in development by Rare

The next Sea of Thieves Update

Halo: Reach on PC December 3

Survival Game called Grounded by Obsidian

Wasteland 3 Releasing May 2020

The Life is Strange developers are working on a new adventure game

Wild West twin-stick shooter starring Ron Perlman called West of Dead

Bleeding Edge Releasing March 2020

Age of Empires 4 Gameplay

xCloud streaming coming to Windows next year

Flame in the Flood developers working on Drake Hollow

Final Fantasy 7-15 are coming to Game Pass

There's still a whole lot to come from X019, so while we expect that this is the end of the big announcements there will still be a lot of details about various games, including those I've mentioned above, released over the next day or two.
Source: X019