Happy November! Every month MMOGames.com brings you a rundown of all the most amazing massively multiplayer online gaming news, updates, insights, giveaways, interviews, and articles. And hey, we might throw in the occasional piece of non-MMO gaming news that we've found interesting too.
We've got some fantastic content to recommend you this month, including interviews with CCP Games and Amazon Games, an amazing game art competition, and a look into the cryptocurrency based future of EVE Online. Plus, plenty more exciting updates in other MMOs including a new Indie Spotlight, feelgood gaming news, EVE Online interviews, Crafty Creations, and so much more.
So as always, get all your MMO gaming news with us.
Game Artist of the Year Competition
Calling all game artists and fan artists! We are super excited to launch what may be our biggest competition ever: The Game Artist of the Year Competition 2021! It's the first time we've run a game art competition and we can't wait to see all the awesome game illustrations, character designs, concept art, and fan art that you submit. There's over $1000 of loot to win, and best yet, we're making the contest totally free to enter.
The Game Artist of the Year Competition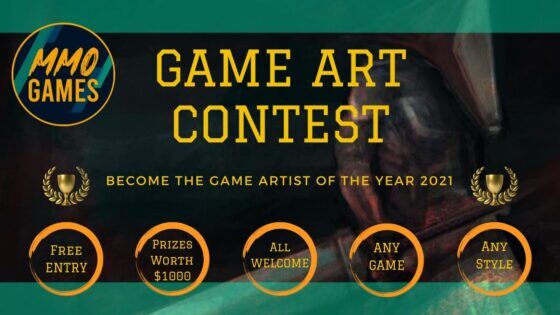 Popular MMO Gaming Articles, Interviews, and Reviews
"In that opportunity and that creative flow, there might be a solution where people will be able to extract money out of New Eden and play EVE Online for a living." For many years, gamers and media outlets have speculated, "what would happen if EVE Online allowed real-money trading?". Well we received a pretty insightful exclusive peek into the minds of CCP's directors - concluding that a world where EVE Online meets cryptocurrency and RMT probably isn't a million lightyears away. Check out our EVE Online cryptocurrency exclusive.
"Which gamer doesn't love a speed boost? For those who prefer the Flash to the Hulk, exoskeletons have been built for speed too." We've all played sci-fi video games and thought, "gosh damn, I wish I had one of those." Well the futuristic gizmos and gadgets seen in the sci-fi games over the years may well be closer than you think. So if you're interested in learning about the gaming sci-fi tech that's already a reality, we've got you covered.
"Exploring the rivers and seas of Aeternum in even a rowing boat would be a joy, and dare we dream of player-controlled frigates connecting islands deep in New World's future?" In preparation for our interview with Amazon Games David Verfaillie we turned to the New World subreddit and then presented him with the community's most-asked questions on the AAA MMORPG.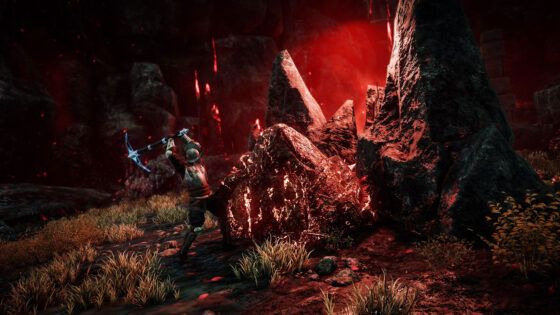 EVE Online Interviews
In our epic monthly EVE Online interview, we spoke with CCP Directors Saemmi and Bergur about their last quadrant, Skill Plans, EVE Online fiction, and the difference between wartime and peacetime EVE players.
Gateway | War & Peace | New Eden Literature – EVE Online Interview (November)
And if you want more EVE Online interviews covering topics from hardcore sci-fi to the EVE Online interactive movie, then check out the archive!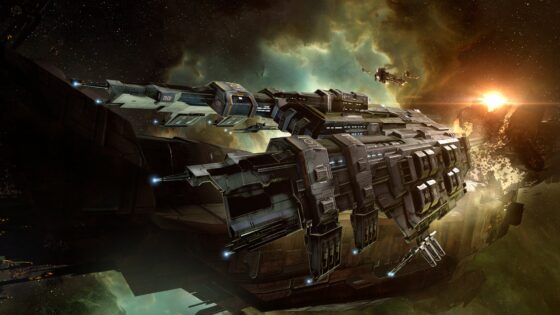 The Pantheon Series
Over the course of the year, we grew increasingly excited about the upcoming MMORPG Pantheon: Rise of the Fallen. We've produced an array of articles in our popular content segment, "The Pantheon Series" making our case for why we think Pantheon is different from other crowdfunded MMORPGs.
How to Make MMORPGs Social Again – The Pantheon Philosophy
After reaching a dramatic climax with the one and only Chris "Joppa" Perkins, Creative Director, we took a break. But last month we reignited our Pantheon passions with an article about the 13 Tenets behind Pantheon that underpin its challenging, social philosophy. They're lessons that we believe any MMORPG developer would benefit from studying so we're sharing them again.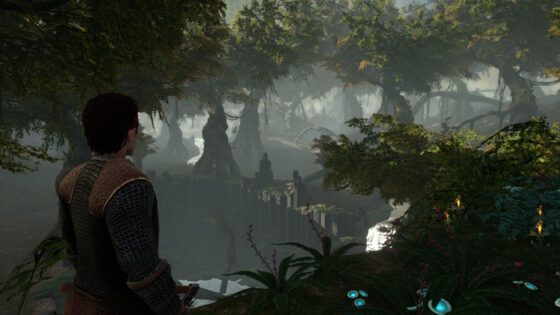 World of Warcraft Wednesdays
Following a lot of reader demand, this year we brought back a fan-favourite feature on MMOGames - WoW Wednesdays where you can discover all the need-to-know World of Warcraft updates, in-game events, and esports bonanzas.
The last six months have been pretty bruising for Activision "Union Busting" Blizzard, and this month's WoW Wednesday updates don't show too much in terms of a change of fortunes. Though there have been a few silver linings. Here's your monthly World of Warcraft news fix:
World of Warcraft now have their very own Community Council - a highly positive step towards a more two-way relationship between AB and the players. Read me!
Of course a council is only as good as its members. In the same week that ABK had some of their demands met, Asmongold's petition to be added to the council was summarily rejected. He replied in classic Asmongold fashion. Read/watch me!
The Season of Mastery began for WoW Classic in what is no doubt a welcome year-long distraction. Here's what that means for players. Read me!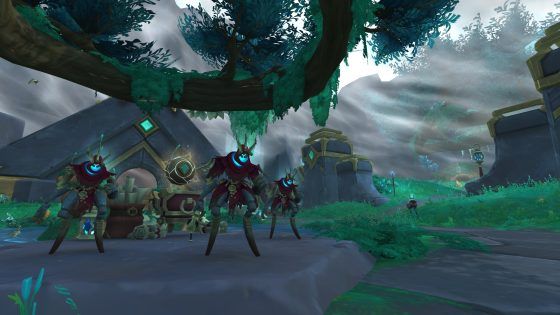 A Whole New World of MMORPGs
We're creating a new dedicated section of this monthly MMO gaming highlights to explore Amazon Games' New World. We'll be answering the internet's most asked questions on the stunning MMORPG. Here's what we've served up last month:
Helpful New World Buttons You May Have Missed Do you know how to jump to prone in New World?
What are the most enjoyable Trading and Crafting Skills in New World? The Most Fun Trade Skills in New World
Wondering which weapon to choose in New World? The Best Weapon in New World for Both PvE and PvP
How does PvP work in New World? The 5 New World PvP Modes Explained
And don't forget about our New World review!
And here's what we delivered to your door in November:
How to Get More Azoth in New World
Is the Musket or Bow Better in New World?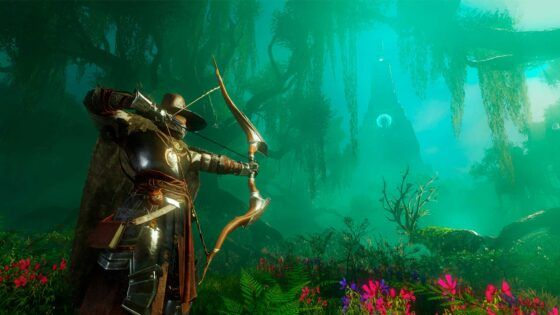 Feelgood Gaming News
We know times are dark for a lot of people right now, so we enjoy sharing some feel-good gaming news to give you some pandemic cheer. Our #FeelgoodFriday gaming news section talks about the games industry moves that make us happy: inclusivity, accessibility, sustainability, and diversity.
We love the gaming charity SpecialEffect and celebrated their One Special Day fundraising total of a whopping $800,000.
The Game Theorists have also launched an ambitious fundraising stream (that's $1,000,000 ambitious) and today's the big star-studded day. They'll be raising their money for the wonderful St Jude's.
We also celebrated the launch of Paidia Gaming's beta - a new detoxified women-led gaming platform that aims to end gaming's misogyny issues once and for all.
We loved this heartwarming tale about two old folks and their dedication to gaming. It made the news not too long ago that they were searching for a tutor and we're delighted to say that they found one.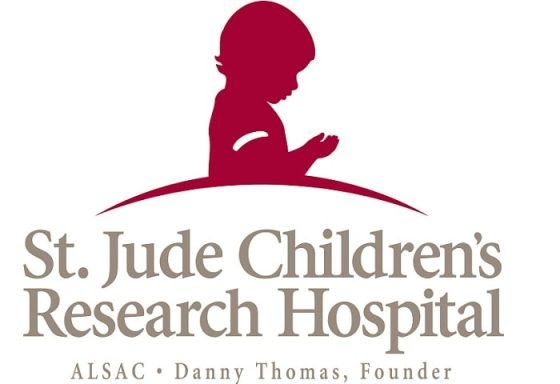 Indie Spotlight
In our Indie Spotlight feature, we shine a light on the lesser-known games that are deserving of more love and attention. If you have an online indie game to recommend, let us know via comment or message. This month, we shone our light on the new but promising Valorbound:
"Which means that while players can expect some familiar fantasy tropes – i.e. goblins and swords and magic – the story does not revolve around the chosen one seeking to fell a tyrannical dragon. Instead, players are but a cog in the machine that is the Adventurers Guild, tasked with securing loot for the benefit of your town." Check it out!
Don't forget to check out our previous Indie Spotlight features on Cinderstone Online, Kingshunt, NEO 2045, Frozen Flame, Palia, Voidspace, Scars of Honor, Infinite Fleet, Key to Heaven, Project: Gorgon, Super Squad, Broken Ranks, and V Rising.
Crafty Creations
Say hello to Crafty Creations where we highlight the biggest, funniest and most impressive creations from building and crafting games like this amazing Valheim Viking Village.
In the month that the original Harry Potter movie turned 20, one fan went all out on Dreams and created a huge recreation of Hogwarts complete with an astonishing amount of detail. The only way to appreciate this one is to check it out.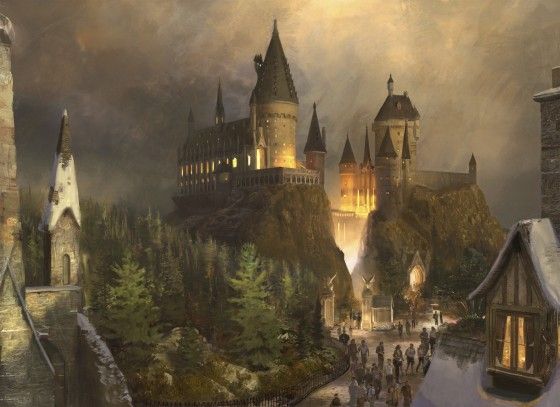 MMO Gaming Updates, Expansions, DLCs, Patches, and Events
EVE Online NFTs were the talk of the town after they released Kill Tokens during their Alliance Tournaments. And unlike most NFTs, these ones were environmentally friendly. Read me!
FFXIV's long awaited Endwalker expansion was delayed by a further two weeks. Fear not, we'll be ready, set, and go on our review as soon as its live. Read me!
Crowfall has had some major changes, not least of them is a generous free trial. Having listened to the fans that backed their project, we hope that there is new hope for the crowdfunded MMORPG. Read me!
Pokemon BDSP players took it among themselves to solve an age-old Pokemon problem, they created an unofficial trade network. Read me!
World of Warcraft has had some fresh console rumours although they came out suspiciously close to a new Kotick controversy. Read me!
New Games, Upcoming MMO Games, Alphas, Betas, and Trailers
Mobile MOBA Honor of Kings has an anticipated spinoff RPG en route. New details have been announced including the fact that it's gone open-world and AAA. Read me!
We have more clues as to gamigo's hyper secretive and decidedly dark new MMO. They're still keeping their cards close to their chest, but rumour has it we'll be getting the inside scoop soon enough. Read more!
Archeage has transitioned to a new home, gamigo's MMORPG is now the proud child of Kakao Games. To celebrate, they released a new trailer. Read me!
Some of the great minds behind DC Online have switched comic book allegiances. That's right, there's a brand new Marvel MMO in the making. And. We. Can't. Wait. Read me!
Mortal Online 2 the hardcore game whose potentially we noticed many noons ago has released a new gameplay trailer showcasing just how magnificent its game world is looking. Read me!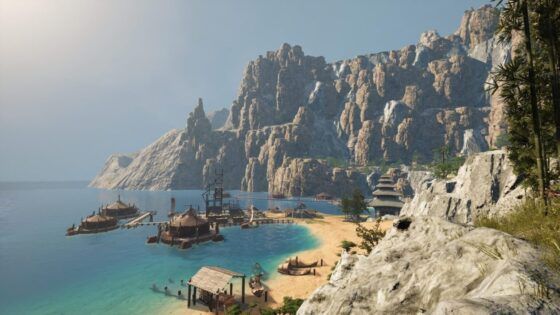 MMO Gaming Giveaways
The bad news: We don't have any new official giveaways this month.
The good news: December is always a great month for giveaways so be sure to check back soon.
The great news: Here's how you can download the hit asymmetric horror game, Dead by Daylight absolutely free.
To look for more freebies, all you need to do is visit our Giveaways page where you can browse all our active offers. You have nothing to lose and plenty to gain! Alternatively, keep your eyes pinned to our social media channels (Twitter, Instagram, Facebook page, Facebook group).
Some More Gaming News
The month started off with some terrible news for Roblox fans after a surprise outage ruined their Halloween plans. Here's the scoop on what happened.
Halo Infinite and Battlefield 2042 battled it out to see who'd be the new king of the FPS while Halo's multiplayer modes went live.
A couple of months ago, the internet exploded when it found out Amazon Games' MMORPG wouldn't allow players to be named Jeff Bezos. Plenty of conspiracy theories tried to get to the bottom of it, so what did we do? We asked.
We're trialing a new content series, Endless Sagas, where we solve the gaming conundrums and challenges you're struggling with. Like our Mortal Online 2 Starter Guide, our clay-mining explanation for Stranded Deep, and our Valheim dedicated server walkthrough. Tell us what problem you'd like us to explain next!
MMOGames.com is committed to bringing you all the freshest, funniest, and most insightful MMOGames news and content. If you enjoyed this recap, share it with your community. And make sure that you never miss our updates and exclusive giveaways by following and favoriting us on Instagram, Twitter, and Facebook.