Happy Halloween! Every month MMOGames.com is here to bring you a rundown of all the most amazing massively multiplayer online gaming news, updates, insights, giveaways, interviews, and articles. And hey, we might throw in the occasional piece of non-MMO gaming news that we've found interesting too.
And in the month where Amazon Games finally released their blockbuster of an MMORPG, New World dominated much of our MMO Gaming Highlights. But there have been plenty more exciting updates in other MMOs including some spooktacular Halloween extravaganzas, a new Indie Spotlight, feelgood gaming news, EVE Online interviews, Pantheon content, and so much more.
So, as always, get all your MMO gaming news with us.
Popular MMO Gaming Articles, Interviews, and Reviews
"Us MMORPG lovers are used to being promised the world and then having our hearts ripped into a million pieces. And yet against all odds, in spite of the betrayal and heartbreak, our agonised desire for a new MMO love will not be cowed." Is Amazon Games MMORPG truly "The One", this special New World review digs deep into the game and questions whether it heralds a new dawn of MMORPGs.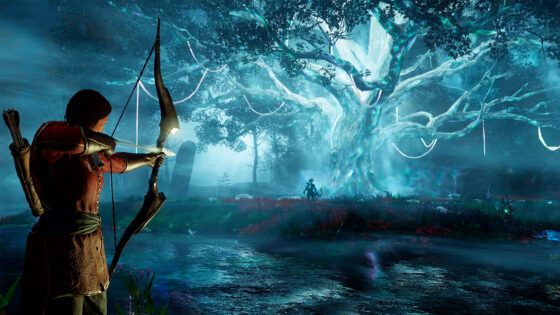 "You are met by a wintry walk leading to a chocolate-box picturesque cottage – candlelit, cosy and magical, and straight from a Disney flick. That is, until you step through the door, unwittingly plunging yourself into dark, corpse-littered ruins." We hope you weren't intending to sleep tonight, because this list of the most terrifying Easter Eggs ever is truly the stuff of nightmares. Don't say we didn't warn you. Happy Halloween!
"So you've memorised the camera locations, you know the Visual and Common tasks, and you've mapped out the vents, but do you know how to win every time in Among Us?." In our delightfully deceptive Among Us Imposter Masterclass we shared 13 devious strategies for space-based success, including The Achilles, The AFK, and The Butter Wouldn't Melt.
EVE Online Interviews
In our epic monthly EVE Online interview, we spoke with CCP Directors Saemmi and Bergur about the New Player Experience, aliens on Earth, and Cyber Manatees. Yep, you read that right.
"It Warms My Nerdy Heart" – In Conversation With EVE Online's Directors
And if you want more EVE Online interviews covering topics from hardcore sci-fi to the EVE Online interactive movie, then check out the archive!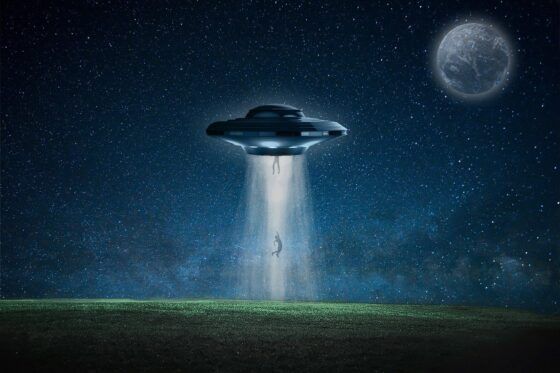 The Pantheon Series
Over the course of the year, we grew increasingly excited about the upcoming MMORPG Pantheon: Rise of the Fallen. We've produced an array of articles in our popular content segment, "The Pantheon Series" making our case for why we think Pantheon is different from other crowdfunded MMORPGs. After reaching a dramatic climax with the one and only Chris "Joppa" Perkins, Creative Director, we took a break. But now we've reignited our Pantheon passions with an article about the 13 Tenets behind Pantheon that underpin its challenging, social philosophy. They're lessons that we believe any MMORPG developer would benefit from studying.
How to Make MMORPGs Social Again – The Pantheon Philosophy

World of Warcraft Wednesdays
Following a lot of reader demand, this year we brought back a fan-favourite feature on MMOGames - WoW Wednesdays where you can discover all the need-to-know World of Warcraft updates, in-game events, and esports bonanzas.
The last few months have been far from pretty for Activision "Union Busting" Blizzard, and this month's WoW Wednesday updates don't show much in terms of a change of fortunes. Though there have been a few silver linings. Here's your monthly World of Warcraft news fix: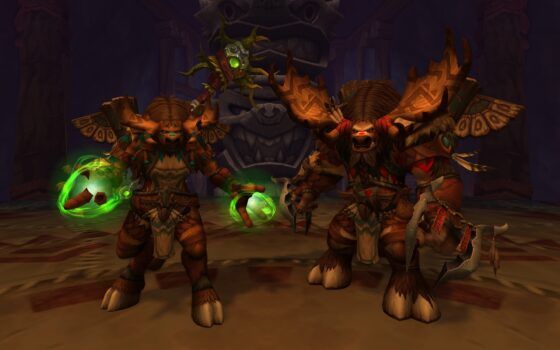 A Whole New World of MMORPGs
We're creating a new dedicated section of this monthly MMO gaming highlights to explore Amazon Games' New World. We'll be answering the internet's most asked questions on the stunning MMORPG. Here's what we've served up this month: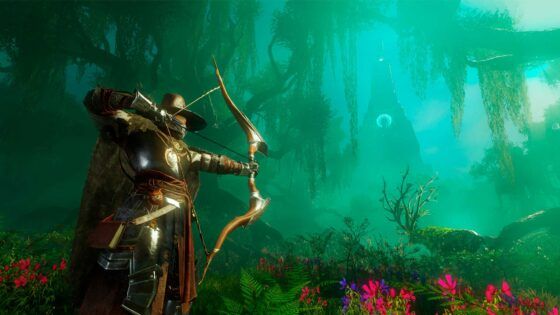 Feelgood Gaming News
We know times are dark for a lot of people right now, so we enjoy sharing some feel-good gaming news to give you some pandemic cheer. Our #FeelgoodFriday gaming news section talks about the games industry moves that make us happy: inclusivity, accessibility, sustainability, and diversity.
Firstly, Bungie is making games such as Destiny 2 more accessible for less-abled people to mark National Disability Employment Awareness Month while launching a new Bungie Inclusion Club and raising funds for AbleGamers.
Secondly, we have Gamigo's cooperation with the Eden Rainforest Projects. A partnership that's just become permanent. With a planet in dire straights, we celebrate this partnership wholeheartedly!
Thirdly, World Esports Day is using its reach for great good. While developed nations get lost in loony conspiracy theories about microchips and 5G, the developing world is crying out for vaccines. And the British Esports Federation is helping deliver them!
And finally, the heroic charity War Child, which often cooperates with games and gamers, is running some amazing charity streams that will keep going until late November. Check out the streams, and check out War Child. They're brilliant!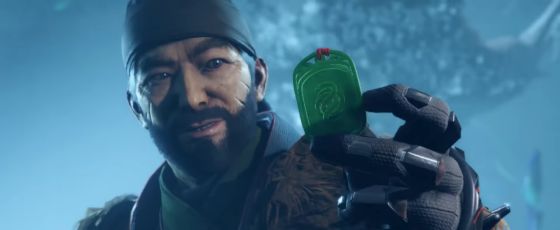 Indie Spotlight
In our Indie Spotlight feature, we shine a light on the lesser-known games that are deserving of more love and attention. If you have an online indie game to recommend, let us know via comment or message. This month, we shone our light on the utterly adorable Cinderstone Online (formerly Fioresia Online):
"Cinderstone tells a new story of the struggles between gods and men. Within it, the titular Cinderstone was created by a god who stole pieces of other worlds to build the franken-city. Only now, the gods of these realms want their pieces back. And it is up to the player to put an end to their reclamation." Check it out!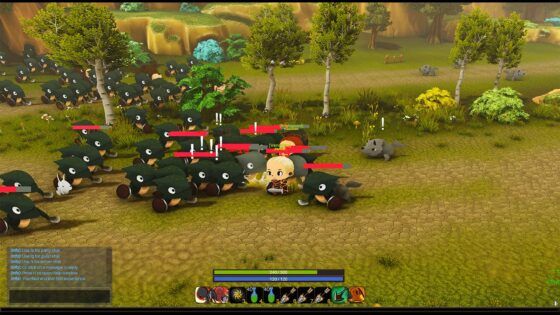 Don't forget to check out our previous Indie Spotlight features on Kingshunt, NEO 2045, Frozen Flame, Palia, Voidspace, Scars of Honor, Infinite Fleet, Key to Heaven, Project: Gorgon, Super Squad, Broken Ranks, and V Rising.
Crafty Creations
Say hello to Crafty Creations where we highlight the biggest, funniest and most impressive player-creations from building and crafting games, such as this amazing Valheim Viking Village.
After last month's post about the one and only Valheim Minas Tirith. Or as it has affectionately come to be known, "Mini Tirith". This month we knew we needed three different creative builds to match it. So we shared the Valheim Coloseum, Valheim Lambo, and one more familiar crab like creation...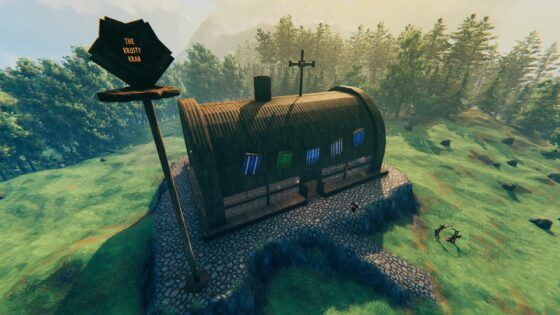 MMO Gaming Updates, Expansions, DLCs, Patches, and Events
EVE Online made some impressive yet highly technical Quasar-based updates, and we've simplified them into human-speak for you. Read me!
FFXIV launched two in-game events to precede the long-awaited arrival of Endwalker. Including an awesome Dragon Quest crossover. Read me!
Goodgame Empire got sufficiently spooky for their ongoing Halloween event, with highlights including gifts, sales, and in-game events. Read me!
Travian Kingdom's Halloween extravaganza offered packages, masks, achievements, and new game rounds galore. Read me!
Trove had a Shadow's Eve event that will stay live for another two days. Featuring a bucket load of new content and events, this one isn't to be missed. Read me!
GTA was in the news for their trilogy remastering, sure. But did you see that you could play Squid Game in GTA Online? Read me!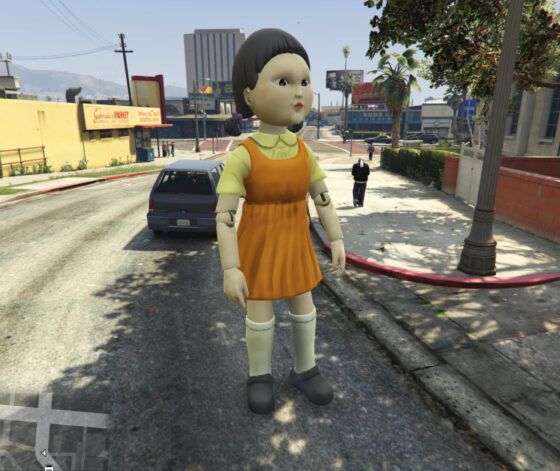 New Games, Upcoming MMO Games, Alphas, Betas, and Trailers
Back4Blood launched to a very warm reception; we gathered the internet's initial thoughts. Read me!
The Day Before launched a shockingly spooky minigame while announcing their release date. We can't wait for this one. Read me!
PUBG New State is just around the corner, and the mobile gaming world is waiting on tenterhooks. Read me!
Riders Republic the "extreme sports MMO" has defied expectations and received an extremely warm reception. Want to know why? Read me!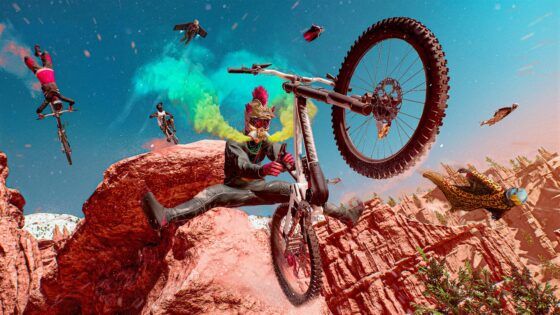 MMO Gaming Giveaways
As well as a generous Caption Competition for Bless Unleashed (we still have a few $35 Frontier Packs to give away), we pointed users towards these free Supremacy 1914 and Call of War starter packs.
What's more, Aura Kingdom shared some keys with us for a super spooky Halloween giveaway. There are plenty left and the giveaway is ongoing.
To unlock those Aura Kingdom freebies and our other gaming giveaways, all you need to do is visit our Giveaways page where you can browse all our active offers. You have nothing to lose and plenty to gain!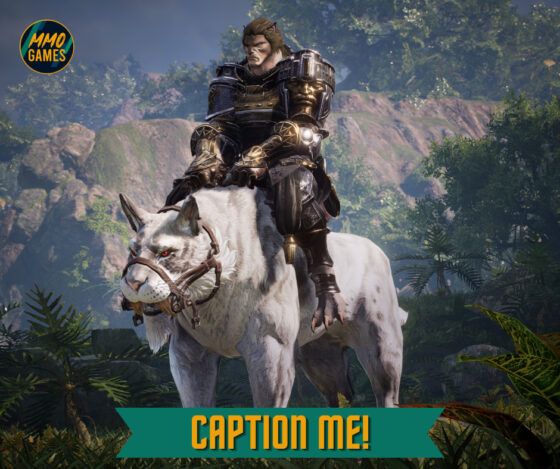 Featured Game Artist Competition
Do you know any talented game artists or fan artists? We're planning to launch an exceptionally large gaming gear competition containing almost $1000 worth of exceptional tech. To ensure they don't miss their chance to enter, advise them to follow and favourite us on our social channels (Twitter, Instagram, Facebook page, Facebook group) plus our multi-channel hashtag: #ILoveMMOGames.
Our most recent Featured Game Artist was the amazing Darrien Kobayashi Gibson whose stunning cyberpunk and horror reimaginings of classic game characters like Samus, Link, and Raiden really took our breath away. If you know of any talented game artists who would like to be considered, just tell them to contact us. View me!
Some More Gaming News
The month started off with some news so hilarious we couldn't help but report it. The terrible, terrible tragedy of eFootball. After years of FIFA domination, this was meant to be PES' big comeback. Hey, at least it's free.
Back4Blood is using Denuvo anti-cheating software that some believe and report to hamper innocent players. What do you think?
Months ago, we reported on a wild GTA6 conspiracy theory. But further evidence suggests that we might have been right after all. Could there be BIG GTA6 news on the way in November?
We're trialling a new content series, Endless Sagas, where we solve the gaming conundrums and challenges you're struggling with. Like our Mortal Online 2 Starter Guide, our clay-mining explanation for Stranded Deep, and our Valheim dedicated server walkthrough. Tell us what problem you'd like us to solve next!
MMOGames.com is committed to bringing you all the freshest, funniest, and most insightful MMOGames news and content. If you enjoyed this recap, share it with your community. And make sure that you never miss our updates and exclusive giveaways by following and favoriting us on Instagram, Twitter, and Facebook.