MMO News Today: April 21, 2016 details Wargaming's involvement in the Armour & Embarkation Event, Tree of Savior launch delays, and updates to Rocket League and Trove.
Rocket League Adds Basketball Mode on April 26
Psyonix announced that the update hitting Rocket League next week will include a brand new basketball mode! The Hoops mode will be introducing a new arena called "Dunk House," where the net itself can be used as a ramp for the ball. Aerials and wall-play are part of any winning strategy according to the developers.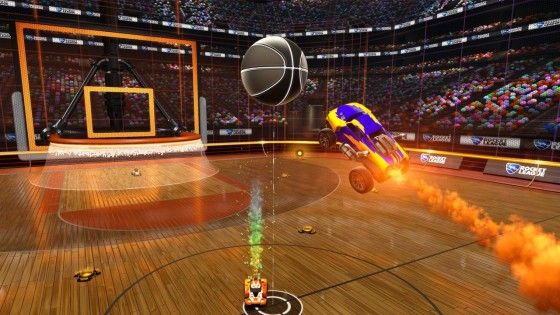 The new Rocket League basketball mode is available free of charge as it is included with the scheduled update for all platforms on April 26. It also includes an NBA logo flag that all players can equip on their vehicles. Players can also choose to purchase an NBA Flag Pack DLC for $1.99 to represent their favorite NBA team.
You can watch a Hoops mode gameplay video below:
Source: press release ## Trove Mantle of Power Expansion Going Live
Mantle of Power, Trove's first expansion, brings about a heap of new features including: a level cap of 30, new ways of progressing in-game, and various challenges leading players to face more difficult and thus more enjoyable content.
Players can test their skill in three new elemental-themed areas that are accessible via portals in the core hub world: the Cursed Skylands (air), the Drowned World (water), and the Igneous Islands (Fire). The last elemental world that will represent the most difficult challenge is the Shores of the Everdark, which is a shadow world that players enter only to complete a single quest objective. It awards a major reward, providing that each player found and brought a special key.
Mantle of Power also adds a gem system that enables players to customize their builds and play style while boosting their stats as early as level 10. Additionally, end-level stellar gear will significantly improve stats as well while providing an aura blazing over the character's head. Finally, the expansion also introduces a new class of flying lizard: the Primordial dragon. Available in water, fire, and air varieties, corresponding to the new elemental worlds, these mounts are very difficult to unlock but will offer considerable bonuses to their owners. These include a 10% boost to gem power and useful abilities, such as boosting the speed of other flying mounts or providing offensive firepower.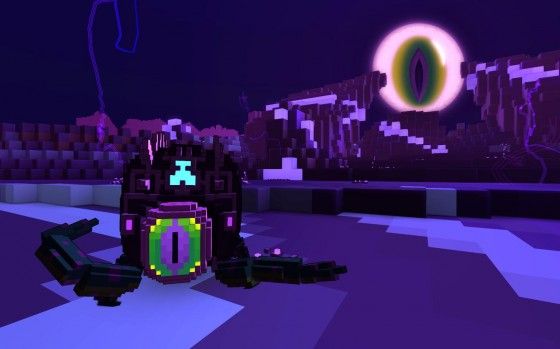 Trove's Mantle of Power expansion also adds contests that will alternate weekly and reward the highest ranking players on certain leaderboards with loot that is as good, if not better than, some of the store items, according to Trion.
Players who have bought Head Start passes can already play the new content. The expansion goes live for all players on April 26. You can watch the expansion trailer below:
Source: [Official website](http://www.trovegame.com/mantleofpower/) ## Tree of Savior F2P Launch Delayed
It was announced today that the F2P Tree of Savior launch is being delayed until the first half of May, approximately. Why? IMC Games is implementing a number of pricing measures meant to counter an issue with Founder's Packs.
Due to Steam pricing policy, players were able to purchase the Founder's Pack at a lower regional price, purchase Tokens with the TP earned, and sell them on the market to obtain silver. Players in regions where the price was not discounted were facing a loss, in comparison. IMC Games requested for Steam to adjust its pricing policy to address this issue, as tradeable items are intended to be sold for the same price for all users. The discount rate on the current DLC products was raised starting today and players are able to purchase DLC products for 50% off instead of 30%.
Additionally, a new South American server will be opening soon, with team transfers available as of next week and until the beginning of May. The team also announced that SA and SEA servers would have different pricing after transitioning to F2P, and that players would not be able to claim DLC products sold to SA and SEA servers on EU and NA servers, or the other way around, in order to ensure fairness.
Source: Official website
Wargaming Sponsors Armour & Embarkation Event
Wargaming announced that they were officially sponsoring the Armour & Embarkation Event taking place in Dorset, UK, on June 18-19, 2016. The Armour & Embarkation event consists of a historic military vehicle road run that commemorates the massive buildup of military hardware leading up to the June 6, 1944, D-Day landings. This is the 72nd anniversary of this event and enables spectators to form a real image of history.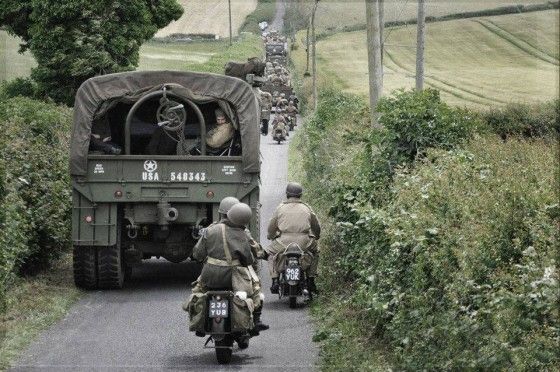 The event is known to feature a total of forty classic military vehicles such as tanks, half-tracks, armored vehicles, heavy trucks and more. This year, the event organizers announced the presence of legendary vehicles such as the Sherman and other tank destroyers.
The event will be touching other locations as it is based at the wartime camp D5 near Broadmayne village, but it will also pass by the Tank Museum in Bovington and the Dorchester Carnival on June 18. On June 19, a section of the two convoys will be taking part in the parade for Weymouth War Weekend and the other will be passing through Castletown, Portland, for the opening of a World War II museum.
Source: press release