As of writing this, we are 67 days into 2018 and we have already lost 10 MMOs, MOBAs, and other types of online games. This counts games that have shut down and those that have been announced will be shutting down in the near future. That's one game lost for every week of this year, which is a startling amount. So let's take a look at which games have shut down, the reasons for them getting shut down, as well as trends for previous years.
2018 got off to a rough start with Perfect World announcing that they were closing down not one, but two games; Battle of the Immortals and War of the Immortals, which were both shut down just a few days later on January 9th. It really came as no surprise to anyone that these games were shut down, they never really had a large population, but this isn't the last time Perfect World will appear in this article.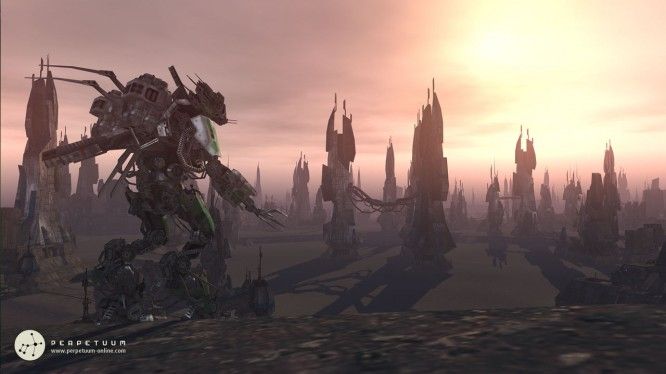 In mid-January, it was announced that Perpetuum's official server would be going offline. This was somewhat inevitable as development on the game stopped back in September because of low population and income. Sadly, the cost of keeping the server running was just too high, which is why the official server is leaving so soon. It isn't all bad news for the game however, there's a semi-official private server keeping the game alive that is being run by one of the former devs.
The first MOBA that announced it would be shut down this year was Paragon. Epic stated that the game had trouble expanding beyond its core player base. The lack of growth slowed development and it eventually became clear that it was time to shut the game down. Epic offered full refunds for everyone who had ever bought the game, a really nice gesture for those still disappointed about the end.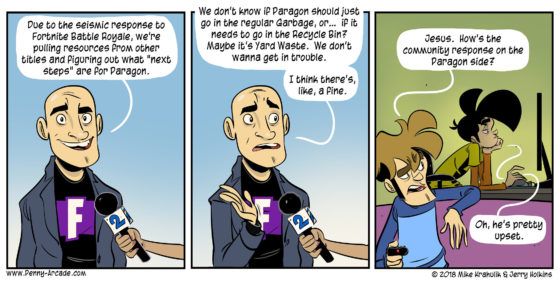 I didn't say it, they did.
At the end of January, LinkRealms announced they would be shutting down. The game never gained much traction outside of its core audience and sadly funds to keep the game running were running out. It first came onto the scene back in 2010 when it entered beta and was only added to Steam in 2016. At this point, there's starting to be a bit of a pattern behind the shutdowns.
When Perfect World announced they were closing Motiga it was only a matter of time before Gigantic, the MOBA they had created, would follow. So, again, at the end of January when the announcement was made that Gigantic was shutting down, it wasn't much of a surprise. As of writing this, the servers are still online and they will remain so until the end of July. Once again, difficulty breaking into the market was to blame. The lack of audience and the difficulty of fixing some of the issues with the game sadly proved too great.
The third MOBA to close in just one month was NCSoft's Master X Master. This was a game we learned would be shutting down all the way back in November. In the shutdown announcement, it was said that the game failed to connect with the players. The game wasn't sustainable with the population it had, so the decision had to be made, purely for business.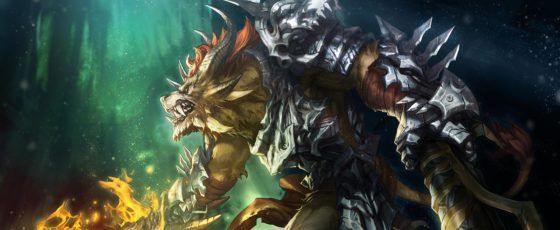 Mojang's card game Scrolls shut down in the middle of February. This was another that was only a matter of time. Development on the game stopped in June of 2015. At the time Mojang promised to keep the servers online until July 2016 at least. So, the fact that it lasted as long as it did is amazing itself. When development stopped in 2015 it was because of the population and the inability to sustainably continue development. Most games are not so lucky to get such a long lead time to the moment the servers are taken offline.
At the end of February, Cabal 2 announced they were shutting down in the west, though exactly when that's going to happen is still up in the air. In the announcement, it was said that continued operation was unsustainable and Cabal 2 didn't resonate with as many players as they had hoped.
Demon's Souls, part of the Dark Souls series, was well known for having a robust online system. Or rather, it was. It was shut down at the end of February, though this was no surprise for anyone who was a fan of the 9-year-old game. To be clear, much of the game is still playable but the online components; seeing player messages, summoning others to your game, and other such features are now inaccessible.

And now that brings us to the beginning of March which has already seen the end of Trion's Devilian. We found out in January that it would be closing. Unlike the other games, this one was closed because the developers, Bluehole, had stopped working on the game. Bluehole Ginno, the creators of Devilian, was renamed the PUBG Corp and from then on the game was pretty much forgotten.
A Look at the Past
If you take a look at the last three months of 2017 you'll see that 7 titles shut down. The most notable of them all was Marvel Heroes. The difference between 7 and 10 doesn't seem very big, however, we're not yet three months into 2018. If we continue to have an average shutdown of one game every week, we're looking at possibly reaching 14 online games closing this year. That would be double the amount from the previous 3 months.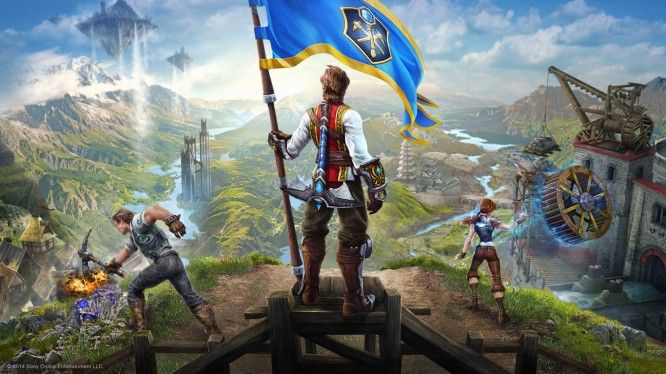 But, maybe there's more going on here. After all, the end of the year happened and that tends to bring about big changes. So, how many games were shut down from January to March in 2017? 7, just like the last three months of 2017. In 2016 there were 13 games shut down which is very close to what we may face this year as well. So is this year abnormal or were we just really lucky in 2017? What will the rest of the year hold for online gaming? Maybe right now it just feels like a lot because we're still in the moment. If nothing else comes from this article, then hopefully it serves as a reminder to keep playing and supporting your favorite game financially. A game can't run without some sort of income.
The clear theme across all these titles is a lack of population and a lack of funds. Is it a sign of market saturation? Quite possibly. It certainly seems like MOBAs are past the point of saturation. More of them are shutting down than launching and it would seem that audiences have found the game they prefer.