Another year has come and gone, which means it's time to reflect. Despite the negative aspects and political turmoil that 2016 might have brought, there were a number of positive additions to the MMO market. The MMOGames team has compiled a list of games that we thought made the most waves in their respective genres. Without further ado, here are the MMOGames best of 2016 awards:
Best Expansion – Legion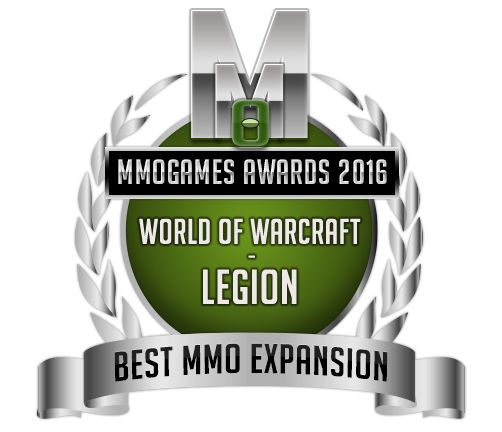 This one should come without surprise. Countless MMOs received major updates and expansions in 2016, but nothing came close to World of Warcraft: Legion. Love it or hate it, World of Warcraft is still the most popular MMORPG on the market and Legion addressed many of the issues that both critics and players had with the game.
This latest World of Warcraft expansion has been hailed the best since Wrath of the Lich King and with good reason. Content updates are plentiful, Artifact weapons allow players to wield a piece of history, and the revamped leveling system lets players create their own playthrough experience. The fun doesn't stop with 2016, however, and we can expect many more updates in 2017.
Best Sandbox Game – EVE Online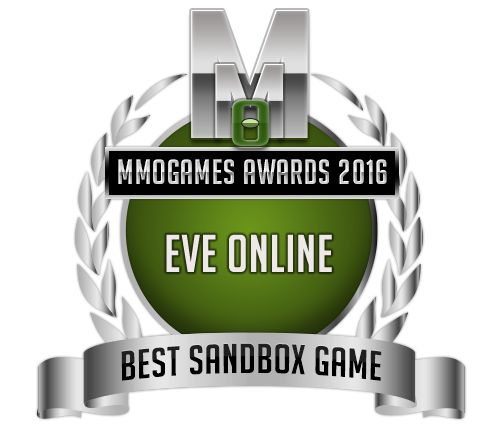 When it comes to a true sandbox experience, there are already only a handful of games that can even compete with EVE Online. However, in 2016, EVE Online decided to up the ante and pulled out all the stops.
Not only did CCP introduce massive star bases known as Citadels, but the company also revamped the new player experience and removed the subscription fee. Now more players than ever have the opportunity to fly around New Eden and experience one of the largest (in terms of sheer volume) MMOs ever created.
As far as the sandbox experience goes, players can fill nearly any role they desire. There are crafters, traders, mercenaries, bounty hunters, pirates, miners, etc. If there's any job you want in space, it's likely that you can find someone looking to pay you in EVE Online. After more than a decade, EVE Online is still highly populated and remains the most successful space MMO to date.
Best F2P MMO – Blade & Soul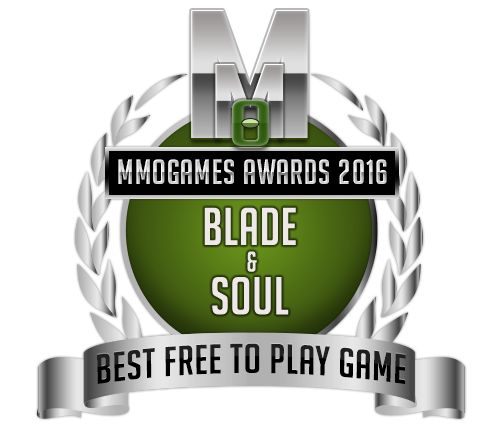 Blade & Soul is a martial arts inspired MMORPG that was release in Korea back in 2012. Ever since then, there was a huge demand by Western gamers for a localized version, which was finally delivered in January 2016. A few of the main draws include a gorgeous (albeit controversial) art style, action-oriented combat, and high skill cap PvP.
The initial launch was very well received in North America and Europe, and for a while there was a highly competitive eSports scene. Although things tapered off as the year progressed, NCSoft was adamant about releasing major updates at a rapid pace. As far as free-to-play MMOs go, Blade & Soul remains one of the highest quality games around.
Best Mobile Game – Vainglory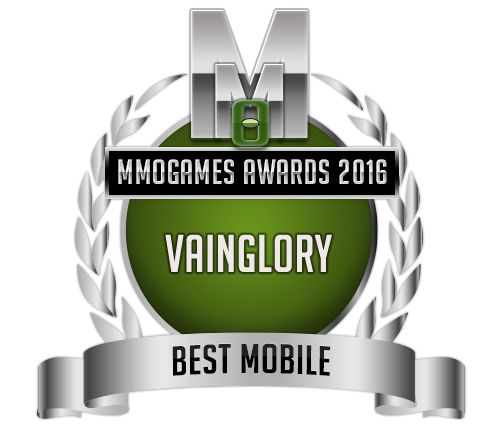 During the last few years, no other sector of the videogame market has seen growth like the mobile scene, which is expected to surpass PC and Console sales in the next few years. However, much of the market is dominated by casual auto-play games or quick cash-grab titles.
Vainglory, on the other hand, is a full-fledged MOBA that doesn't cut any corners due to its platform. With a dedicated eSports scene and constant updates by Super Evil Megacorp, few other games on the mobile market can even compare to its quality. After all of the hero additions and quality of life updates that Vainglory saw in 2016, we can't wait to see what 2017 brings.
Best MOBA – Dota 2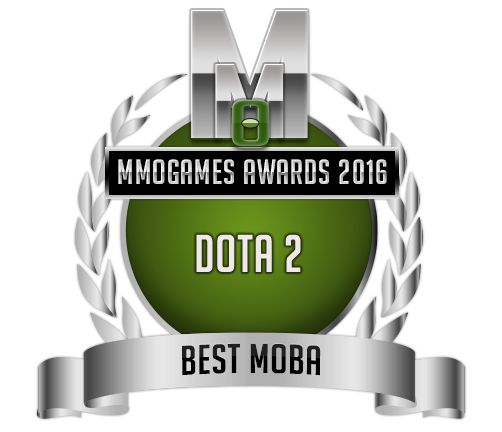 Although League of Legends remains the most popular MOBA to date, Dota 2 did an excellent job redefining itself in 2016 in a genre that has been waning in popularity. The new Majors format, which was technically introduced in 2015, saw its first year of completion. While the Majors did come with their share of issues, they also allowed for more audiences and teams around the world to become involved with the game.
In addition to a ton of hero changes and item updates throughout the year, Dota 2 has also evolved itself with the 7.00 New Journey update. With a modifiable UI, pre-game planner, hero remodels, community-authored bots, hero talents, and backpack system, Dota 2 has undergone one of the most significant changes of any mainstream MOBA on the market. We award Dota 2 the best MOBA of 2016 award due to its ability to adapt and try new things.
Best CCG – Duelyst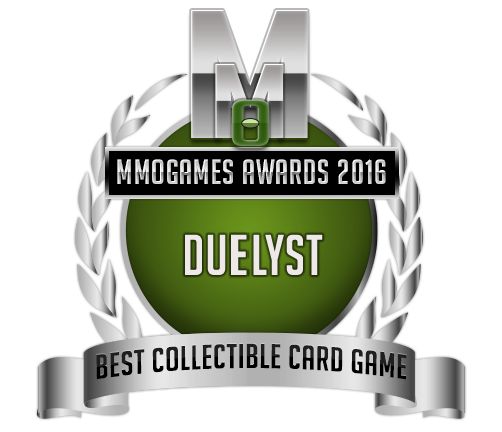 There are so many great things to be said about Duelyst that I couldn't possibly fit them all into a few paragraphs, but if you want to know more feel free to check out our official review. Not only does Duelyst finally combine CCG and tabletop to let players visualize their strategic battles, but Counterplay Games is also an amazing studio that is incredibly involved with its community.
During the past year, Duelyst has officially launched, released two expansions (in addition to monthly updates), and has cultivated a community-driven eSports scene. We only hope that Counterplay can keep up the pace in 2017 and continue to deliver one of the greatest digital CCG experiences ever created.
Best Shooter – Overwatch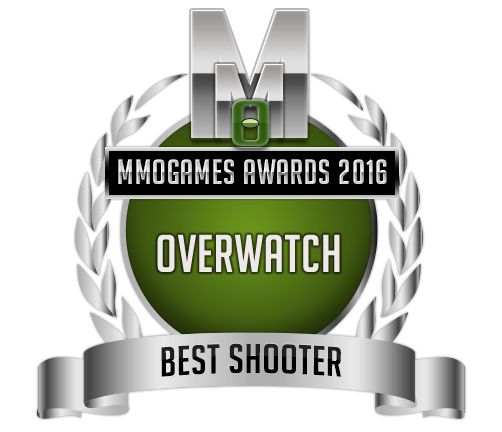 Even during the Closed Beta, I knew Overwatch was going to be an instant sensation. It has well-crafted maps, a unique cast of colorful characters, tight shooting mechanics, and the support of an amazing design team. In a genre that's existed nearly as long as videogames themselves, it's becoming increasingly difficult to innovate and polish on top of what's already on the market. But Overwatch has managed to do that and so much more.
Not only did Blizzard Entertainment develop an exciting new shooter with Overwatch, but it also created an original world. There are comics, animated shorts, and original backgrounds stories for multiple characters and more are in the making. Blizzard didn't just create a new game with Overwatch, it created a brand new universe that players have become emotionally attached to.
Best MMORPG – World of Warcraft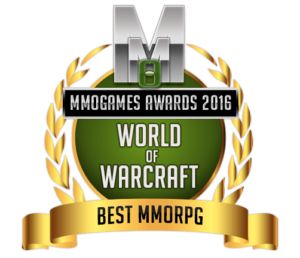 After releasing its best expansion since 2008, World of Warcraft proved once again that it isn't going anywhere. Its loyal fan base tolerated more than a year of Siege of Orgrimmar only to be delivered the travesty that was Warlords of Draenor. Things weren't looking great for the mighty behemoth until Legion was announced last year at Gamescom.
Not only was World of Warcraft receiving another expansion, but it was expanding upon Illidan's story while also introducing a new hero class in the form of the Demon. However, Legion wasn't going to simply be a one-trick pony. The entire game was revamped from talents to the way players level up.
We've seen great expansion launches in the past, however, but the team doesn't show any signs up letting up when it comes to new content. The largest update so far, 7.1, reintroduced the popular Karazhan raid in the form of an extended 5-player dungeon. Shortly after 2017 begins, we can expect the Nighthold raid to arrive and there are already plans for patch 7.2 and the Tomb of Sargeras. With everything World of Warcraft delivered in 2016, it truly earned the title of best MMORPG.