While most people play video games for the experience, there's nothing wrong with trying to make a little money and still have some fun. Currently, one of the most profitable genres for gamers is the MOBA due to the sheer amount of high-paying tournaments. This makes sense with the large player base of games like League of Legends and Dota 2 have, despite first-person shooters, such as Call of Duty, having a much larger audience of spectators in the United States. What makes MOBAs so lucrative is the number of tournaments held, at multiple entry points, and how large the prize pools for some of the tournaments are. Let's take a closer look at some of the best paying MOBAs in eSports.
HEROES OF THE STORM
Although Heroes of the Storm is relatively new to the scene and doesn't have an extensive player base, Blizzard is doing everything it can to turn it into an eSport. With the culmination of Heroes of the Dorm, we saw that nearly 100,000 viewers tuned into the finals on ESPN2 and many more had viewed previous stages of the tournament online at ESPN3 and Twitch. Unfortunately, the North American competitive scene for Heroes of the Storm is fairly shallow at the moment and most tournaments rarely pay out more than a few hundred dollars. Things are different overseas with some events reaching $30,000, such as the Heroes Big League in South Korea, but the numbers still aren't that impressive. However, Blizzard is planning to throw up $1.2 million for the Heroes of the Storm World Championship in the hopes to get things rolling. Since Heroes of the Storm isn't even out of closed beta yet, it's likely to pick up steam in the near future.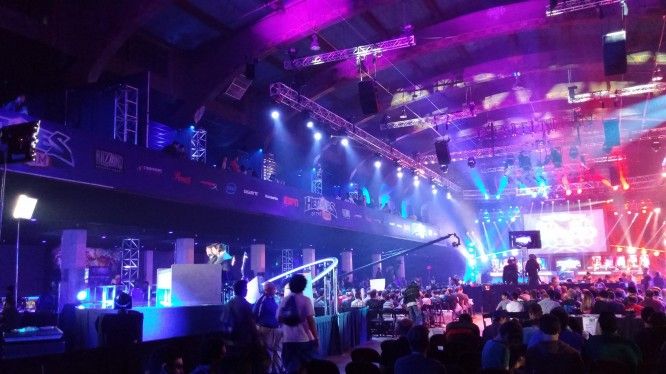 Heroes of the Dorm brought a lot of exposure to the North American eSports scene.
SMITE
Interestingly enough, SMITE is one of the few games that's actually been dominated by the North American competition. Cognitive Prime and Cognitive Red, both North American teams, finished first and third, respectively, in the Smite World Championship 2015, which held a $2.6 million prize pool. In order to get things rolling for SMITE, Hi-Rez Studios gave it a little boost with a fairly successful launch tournament. Team SoloMid ended up taking first place, and the $100,000 prize, but nearly every team under them was composed of American and Canadian players. It's possible that the MOBA/third-person shooter hybrid appeals more to the action-oriented North American audience, or that the game simply hasn't caught on in other parts of the world yet. While SMITE players are bringing in a decent amount of cash, it holds the smallest number of official tournaments with 17.
League of Legends
Even though League of Legends might not be bringing in the most money, it definitely has the largest competitive player base. With more than 3,000 players participating in 1416 tournaments, it's only rivaled by StarCraft II in the eSports scene. Having launched in 2009, League of Legends was one of the first stand-alone MOBAs of any decent quality. This brought in a large number of players for DOTA, who wanted to move on from the Warcraft III mod, and provided a brand-new experience. Furthermore, League of Legends has completely differentiated itself from DOTA, instead of trying to clone it like multiple other games, and has one of the lowest PC specification requirements for any relevant game in the genre. League of Legends simply didn't have any competition and was allowed to grow uncontested for nearly a year, when Heroes of Newerth released, and it has continuously expanded its player count every year. It was reported in 2014 that League of Legends had more than 27 million players daily and 67 million who at least played once per month. While the payouts might not be the highest in eSports history, there is a wide range of tournaments and the likelihood of at least making some money is currently higher than any other game.
[caption id="attachment_26714" align="aligncenter" width="666"]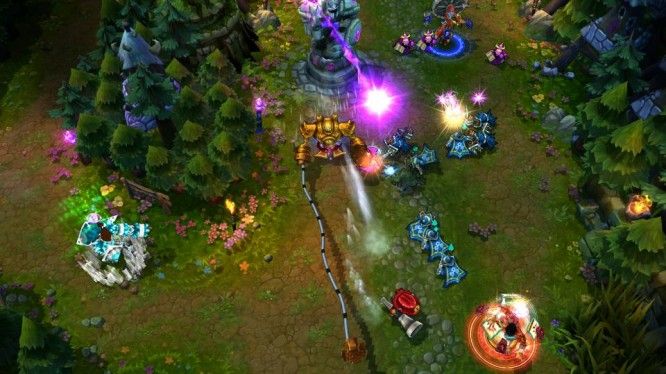 League of Legends came out at the perfect time to secure a large portion of the MOBA audience.[/caption]
DOTA 2
Despite only having a quarter of the tournaments that League of Legends has had, Dota 2 players have brought home the most money by far. If you're looking for a very small shot at winning a ton of money then Dota 2 is the game for you. The top 5 grossing players from Dota 2 were all part of The International 2014 winning team Newbee, which brought in just over $5,000,000. This wasn't the only big money tournament, however, as the Dota 2 Asia Championships had a $3 million prize pool. Evil Geniuses took home the $1,284,158 first prize and now have their eyes set on The International 2015, which already has a prize pool of $8,397,588; it's set to take place this August and the payoff is likely to continue to grow.
What makes the international Dota 2 tournaments so profitable is that the players fund a large portion of the pot by purchasing The International Compendiums. The sponsor, Valve, set the initial prize pool of $1.6 million and is allowing players to purchase in-game content, which a portion is donated to the tournament. The big incentive for players is that for each milestone they receive a new unlockable item and they can participate in fantasy drafts or other tournament related events. A few of the perks include increased coin drop rate, emoticon packs, in-game pets, and unique character ability effects. This isn't the first eSports event to use crowdsourcing, but it's definitely the most successful.
[caption id="attachment_35680" align="aligncenter" width="666"]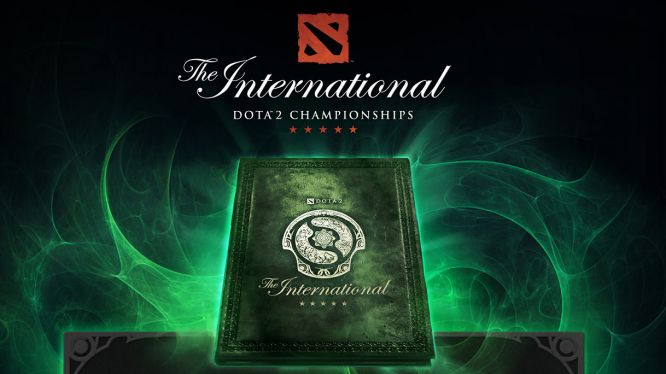 Buy a compendium and everyone wins.[/caption]
If you're looking to make some money while playing a MOBA, these games are going to be your best bet. Even with all the competitive events going on, however, becoming a professional player is much harder, and requires more dedication, than most people think. It isn't simply about being good at a particular game, or having a lot of free time, because there are five players on a team that have to work well together. Instead of forcing yourself to play a game that can be profitable, but you don't necessarily enjoy, pick the game that works for you and then try to become competitive.