The latest update for classic fantasy MMORPG MU Online is not the update we deserve, but the update we need right now. Fans of the MU Online Dark Knight class will no doubt be thrilled to hear that the frontline damage-dealer has received some welcome changes. That's in addition to some bonus events as part of the latest Season 15 Part 2 update.
The Dark Knight is possibly MU Online's most popular class - and now there's even more reason to don the armour. Two different types of attack and defence and additional skills have been added. These include Sword's Fury, an attack skill that gives extra power, and Firm Belief, a party-supporting defence skill.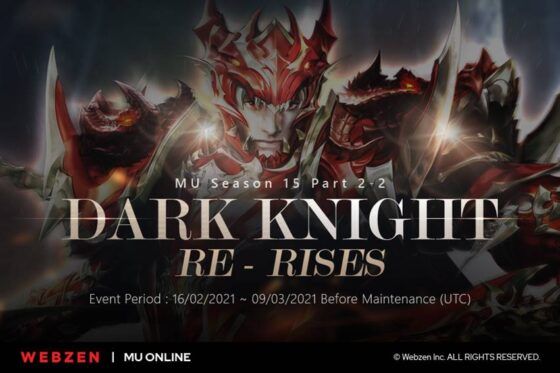 But there's more than just a Dark Knight buff to take advantage of. Rewards aplenty await players of the Dimensional Roulette Event, including the chance to spin for a Divine Archangel Weapon, Silver Heart Armor and Blue Eye Weapon.
Additionally, the brand-new School of MU Attendance Event is open and ready to reward excellent attendance. By regularly receiving a stamp from the Attendance Book, players can start receiving special items such as the Gold Channel Ticket for seven days, Premium Munn and plenty more. Every day's a school day!
In-game events are also in play, with double benefits including double drop rates and double Monster Soul Converter rewards. Bloodangel weapons and armour will not disappear even after failing enchantment until +11 during the enchantment even period. Plus, mounting and extracting Seed Spheres will not cost any jewels.
To see all the details of what's in store in the MU Online Dark Knight update, and to take part in the Dimensional Roulette event, swing by the official website.
MMOGames.com is committed to bringing you all the freshest, funniest, and most insightful MMO news. If you enjoyed this content, why not share it with your community? And make sure that you never miss our updates and exclusive giveaways by following and favouriting us on Instagram, Twitter, and Facebook.