Webzen has released the newest content update for its popular MMORPG, MU online. After the scheduled maintenance on November 11th, players will be able to experience newly updated features, a wide screen mode and in-game setting changes along with the Season 9 update. For more details on Season 9 of Mu Online, please visit the official webpage
Season 9 introduces the "Urk Mountain", a new hunting ground in Archeron, in which players can hunt new enemies and a boss monster called Lord Silvester. When defeated, Lord Silvester will reward players with the following special prizes: a pentagram, a socket item, a sphere, or a tetra crystal.
The new "4 Lv Seed Sphere (Tetra)" is either obtained from Level 132 monsters or higher, or from combining a Seed and a Sphere to get a Seed Sphere via the Seed Master NPC. Once the 4Lv Seed Sphere is equipped to all socketed items, it will give the character even stronger options and weapon abilities.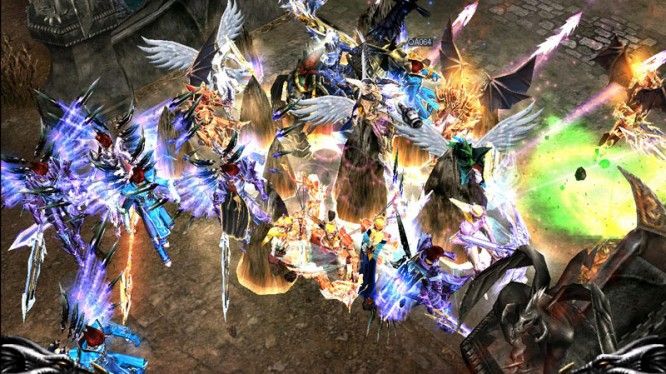 The content update also features an upgraded MUUN system, including new mount types of MUUN, an auto-active skill, and a sub-slot for MUUN. Also, this update will change the appearance of the MUUN and the mount.
Along with the new content, many improvements have been applied in this latest update of MU Online: In-game setting of PVP, Character and Pet System. Several classes have been improved and the Character stat specialization and skill damage have been modified. In addition, the wide screen mode is available, allowing players to see a wider map while being aware of nearby enemies.