Neverwinter has announced that their seventeenth module, Neverwinter Uprising will be releasing on August 13th for PC. This update will introduce a new 10-man endgame trial, new PvP content, a recrafted early game experience, and of course as mentioned in the title…a new playable race.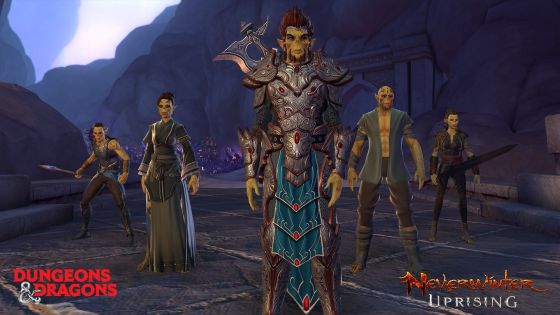 The new playable race is the Gith, a race of psionic warriors who are seeking retribution against the Illithid. The conflict between the two races erupts within the cavern of Undermountain, offering players the opportunity to challenge Halaster Blackcloak in an endgame 10 man trial.
Thanks to adventurer's efforts in Undermountain Protector's Enclave is getting renovated. The new influx of money means that big changes will be coming to this beloved city. The changes don't stop there though! Adventurers leaving from Protector's Enclave will find an updated early game experience. This includes several changes made zones and stories.
Of course, these things are all just the start. A Tales of Old event will revive more dungeons from the past. The fashion system is being overhauled. Plus there will be a ton of class optimizations to prepare for an all-new PvP map with new gear that can be earned.
All of these things, plus much more will be available in Neverwinter on PC on August 13th. Upon the release of Neverwinter Uprising a release date will be made for when it will be playable on all other platforms. This is pretty standard for Neverwinter and longtime fans of the game are well used to this model.
Check out the trailer for Neverwinter Uprising below.
Source: Press Release