You might have thought that you'd never see another new MOBA be released because it seemed like the genre burned bright and fast, I certainly didn't. But, there's a new free to play MOBA on the scene and it is called Blood of Steel and it is being made by Evolution Studio, the in-house development studio for YC Games.
Blood of Steel is currently in beta with 3 servers for different regions of the world; North America, Europe, and Asia. Beta testing is going on only until December 12th so if you're interested you'd better jump in soon.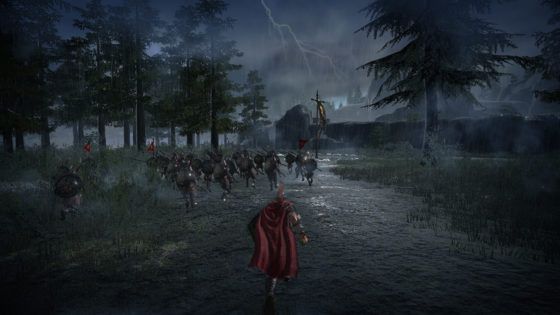 As for the concept behind it, I honestly think the press release said it best so I'm just going to copy that portion below.
In Blood of Steel, you command the army of a legendary commander from world history to conquer cities and expand your territory against other players online to ultimately rule the world. Set throughout the Middle Ages, players choose from multiple authentic battlefields as they engage in 5-v-5, 7-v-7 or 10-v-10 legion-based battles, with each individual player allowed to lead up to 40 AI soldiers. Clever use of terrain, management of different troop types and adapting to dynamic weather systems incorporating variables such as rain and snow are the keys to victory. As well as the legion-based warfare, players can play a one-on-one duel in PvP battles in the Heroes Arena, offering them a chance to truly show their mastery of the complex fighting system.
"Blood of Steel represents our vision of what a true modern MOBA should be, combining classic elements of wartime strategy games, large scale battles, challenge of one-on-one duels and opportunity to compete with your friends online," said Cao, Game Director of YC Games.
It certainly sounds like a unique take on the MOBA genre and reminds me of the good old days of play Warcraft 2 and Age of Empires 2 with friends. If this is of interest to you then you can check it out on Steam. According to their Steam page the game has a planned release date of January 9th.
Source: Press Release