The new gamigo MMO has finally been unveiled after weeks of teasing. And would you believe it, it's one that we've already been excited about for a while. This, despite weeks of clues, probably highlights the fact that sleuthing is not our forté.
The announcement that Fractured Online was the latest MMORPG to join gamigo's illustrious roster was incredibly welcome news. The isometric, open-world sandbox looks like a real gamechanger. A unique horizontal progressions system, an entirely player-driven economy and three races with distinct mechanics and goals are just three of the most exciting features in store.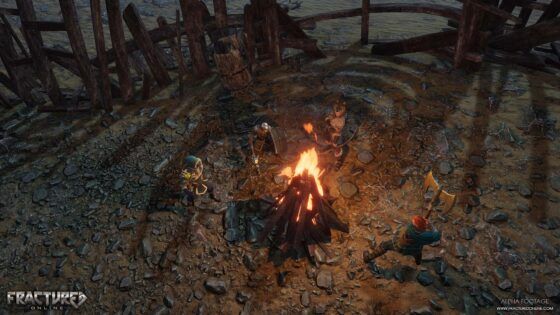 Choosing between Humans, Wildfolk and Demons is more than just a cosmetic decision. Each one impacts the mechanics in different ways. The peaceful Wildfolk favour cooperation and defensive gameplay, for instance. Whilst the Human race follow a Feudal society where free will reigns, within the confines of the law, of course. Demons, meanwhile, follow a darker path rife with hostility, blood and terror.
"We wanted to offer something that was more powerful and flexible than the conventional RPG level and skills progression system," says Jacopo Gallelli, Co-Founder and CEO at Dynamight Studios. "In Fractured Online, we're putting credence to the idiom 'knowledge is power' by introducing the Knowledge System. Our system rewards players that are courageous and clever, not for the hours they've spent hunting rats in a basement for some random farmers."
Whilst the exciting mechanics remain, there is one glaring change that may have been the result of gamigo's involvement. Namely, the tagging on of 'Online' to the once succinct 'Fractured'. And that's not to mention the updated artstyle. How gamigo will continue to influence its development, however, remains to be seen.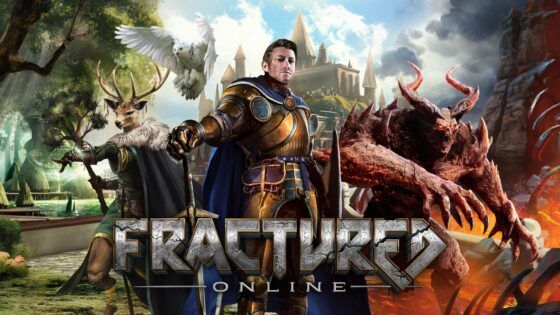 "Our team is really proud to be the new publisher of 'Fractured Online' as we see huge potential in the game," says Andreas Weidenhaupt, COO at gaming group. "We have been following Dynamight closely since their successful Kickstarter campaign and are now looking forward to a long and fruitful partnership."
We can't wait to see how the new gamigo MMO develops now that they have taken the publishing reins.
MMOGames.com is committed to bringing you all the freshest, funniest, and most insightful MMO news. If you enjoyed this content, why not share it with your community? And make sure that you never miss our updates and exclusive giveaways by following and favouriting us on Instagram, Twitter, and Facebook.