Hi-Rez Studios has partnered up with HitPoint to provide SMITE gaming merchandise just in time for the SMITE World Championship. Not only is there clothing, there are also accessories such as mousepads, snapbacks, and keychains. Are you getting a shirt or jacket to support your favorite game for its biggest eSports event of the year?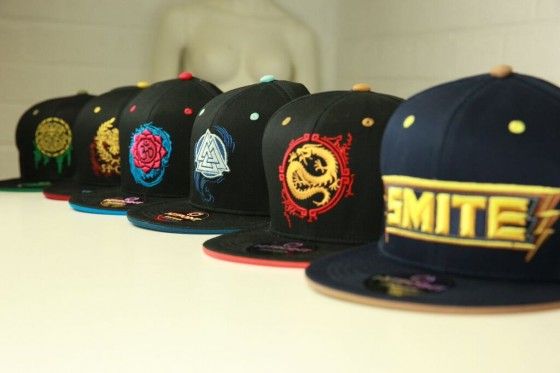 The name HitPoint might not ring any bells right now, and that's probably because it's still a very new company. It only opened its official online store today, and will be accepting pre-orders on a selection of SMITE goodies from customers all around the world. Make sure you check out what they have to offer!
Birger De Geyter, General Manager of HitPoint, had the following to say about the partnership: "We are very excited to start offering our SMITE merchandise to fans across the world. Soon, we will be expanding our product range to other SMITE collectibles such as statues and plush toys in our store. We can't wait to hear the feedback of the fans of whom we will meet some in January at the SMITE World Championship."
If you don't feel like buying stuff online, there's no need to worry, as HitPoint will open a physical stall at the eSports competition in Atlanta from January 7 to January 10, 2016.
Our Thoughts
The fact that a startup company such as HitPoint has snatched a big partner such as Hi-Rez Studios will give their spot in the market a great boost. They are truly deserving of it too, as the designs look extremely slick! Let's hope more awesome merchandise continues to come even after the SMITE World Championship is over.
Source: Press Release