When you think of model ships it isn't often that those in an MMORPG come to mind, but two Star Trek Online starship models were announced at Destination Star Trek in Birmingham. There will be two models created by Hero Collector which have made over 180 different Star Trek models.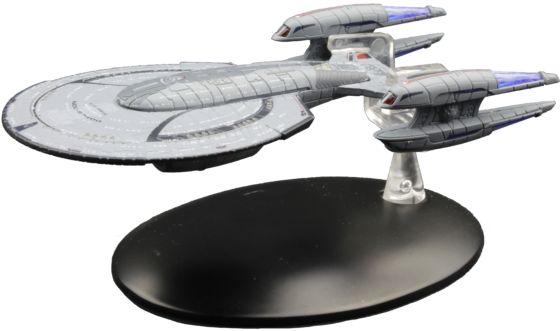 The two ships that will be joining that lineup from Star Trek Online are the Gagarin-Class Federation Battlecruiser and the Chimera-Class Federation Heavy Destroyer. They already have the U.S.S Enterprise NCC-1701-F from Star Trek Online in the model collection as well. Plus, there are more being worked on to be released in the future. The Chimera Class ship is from Victory is Life and was captained by Nog, voiced by Aron Eisenberg. While the Gagarin Class ship was released in the game to celebrate Star Trek: Discovery.
Each ship is recreated in die-cast using high-quality ABS materials and hand-painted by the company's artists. Sadly, they won't be out in time for Christmas this year but if there's a big Star Trek Online fan in your life, or you are one yourself, you might consider them for your birthday next year. There is no release date for them yet except that they will release in 2020. There also isn't a price announced yet nor is there a size. The Enterprise F is 14 cm though, if you want an idea of what you're in for.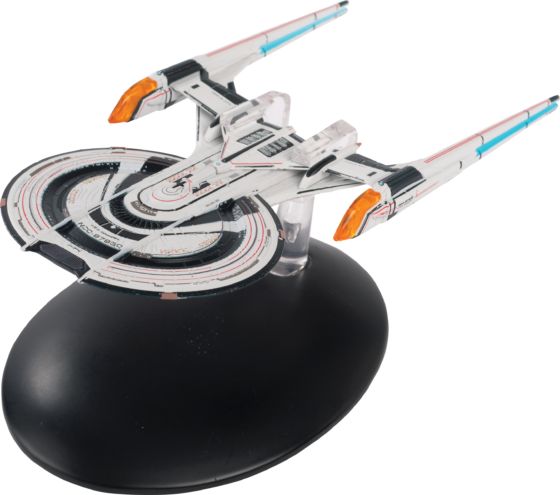 With the Enterprise F and the Chimera from STO they've covered my favorite ships from the game. But, I'm still really looking forward to seeing what they come up with next.
Source: Press Release