There's been some confusion about Elite Lord of Alliance (ELOA) and Inspirit Online, and whether or not they are the same game. In an interview with MMO Culture, Dennis Choi, founder and CEO of NPIC Soft, and Richard Sunmyoung Moon, head of Global Business at WEBZEN, cleared up said confusion.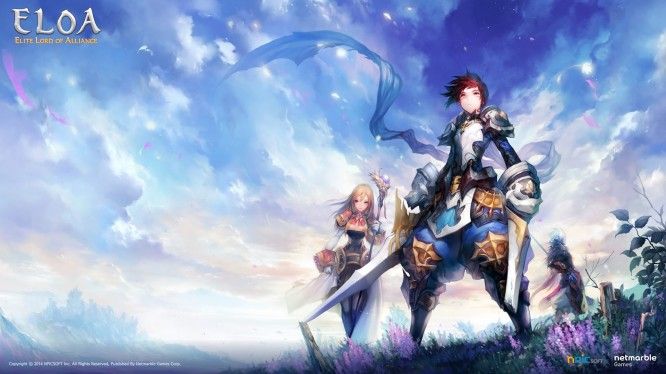 To give you a bit of background information about the whole situation; Webzen recently announced the addition of another online game, Elite Lord of Alliance, to its platform. However, it has already launched as Inspirit Online for North America and Europe under another publisher, Game Release Entertainment. Apparently, Inspirit Online isn't an official version of the game. The developer of ELOA is NPIC Soft, and the official publisher is WEBZEN. Inspirit Online is simply a copy of ELOA, and should be considered as an unauthorized, illegal private server.
After a thorough investigation, WEBZEN came to the conclusion that Inspirit Online is using a CBT client from the Southeast Asia version of the game, which was leaked without authorization. A lot of content is already available for Elite Lord of Alliance's beta test, including new maps and classes which have already been developed but aren't included in the leaked CBT version that Inspirit Online is using.
So in the future, ELOA will be the one with the new content and full support, whereas Inspirit Online will fall behind. It's still a very weird situation to be in as a publisher, so let's hope it'll be resolved soon. You can read the full interview with Dennis and Richard on MMO Culture.
Source: MMO Culture