Do you like anime? More specifically the anime One piece? Well the new browser MMORPG One Piece Online might just be for you. JoyGames has announced that the closed beta for its new browser MMO is heading in to closed beta starting today. One Piece Online features a tower defense style combat system that heavily relies on strategy. The unique take on combat may provide players with an interesting experience.
One Piece Online faithfully reproduces the most popular characters from the franchise TV show and manga. Players can join Luffy, Zoro and Sanji as they recreate epic moments from the series. Set sail on the dangerous oceans and take part in over 300 different instances. Some of which, the developer states will be very challenging and require players to use their head as they come up with a variety of different strategies.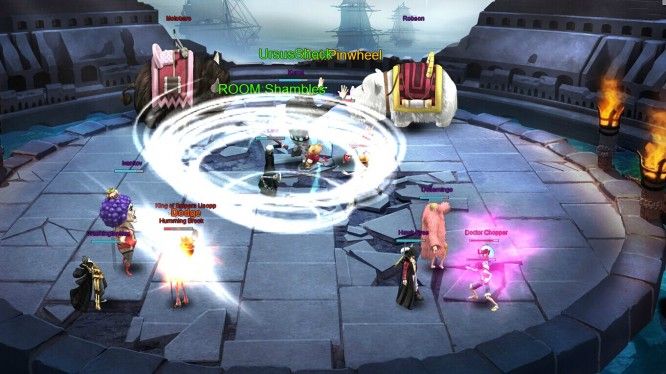 From JoyGames:
In the game, players will be asked to choose a class then match with different partners to create the best team to challenge the different types of instances. If the enemy BOSS deals high damage, players can create a team with high defense and high HP. If the enemy BOSS moves super fast, then players can create a team which can limit movement speed. With all these different challenges and all these different teams to create, players can enjoy strategizing in the Tower Defense ARPG gameplay!
For more information on One Piece Online, please visit the official website.