Despite leaks throughout all of last week, to the extent of Jeff Kaplan's painful referencing during the opening of the panel last week, Overwatch 2 is indeed a very real thing. At Blizzcon 2019 we finally managed to get a look at the reclusive pseudo-sequel to Blizzard-Activision's online team FPS. It's presentation to the public, while informative, was quite a bit of sudden information and then speculative questions on its content. The very nature of the game seems to contradict the idea of a sequel, but nevertheless it is indeed very real.
Built on the bones of Overwatch the sequel launched at Blizzcon to a powerful trailer and incredible fanfare. Featuring an attack on Paris, France by the terrorist group Null Sector, a recently reactivated Overwatch leaps into action to defend the populace. Led by Winston, only Mei and Tracer seemed to have answered the call to aid. Battling the re-surging Omnic terrorists, they are joined at the last minute by a slew of heroes including Genji Himura, Mercy, Reinhardt and Brigitte. Working with newly reactivated robotic flier Echo, the team reunited and put down the Omnic threat, ready to face the encroaching forces.
Despite being a major story point that the entire Overwatch community has been waiting for years on, what does this trailer really do for it's sequel? Game Director Jeff Kaplan used it, as well as the follow-up feature trailer to explain the main draw of Overwatch 2 in it's fully integrated PvE mode. Absent from its predecessor, the sequel will feature a heavily story-focused campaign. This main mode, compromised of co-operative narrative driven missions, will see Overwatch heroes of past and future teaming up to combat the Null Sector. Kaplan continued onward from that point, discussing how they would, "uncover the motives behind the robotic armies' attacks and come face-to-face with rising new threats around the globe," indicating of potential content beyond the organization.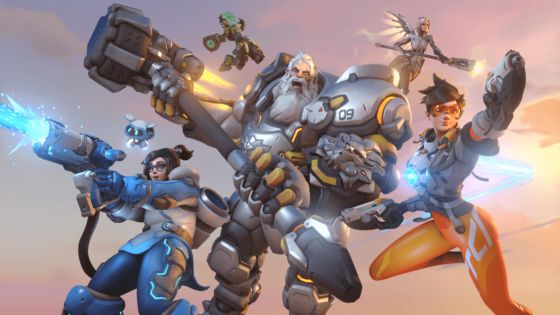 Incorporating RPG elements into gameplay progression, item pickups will be littered throughout both Story and Hero mode missions. These additions can slightly modify a particular hero's playstyle, though the three on display were minimal to say the least. These included a HP generator, a corrosive grenade and a barrier shield similar to Winston's. Sadly, these do not carry over between missions.
What does carry between games are rewards earned through Hero Mission content. These events, designed to be highly replayable, are separate from the main story mode. Performing well will net players experience they can use to level up individual heroes, unlocking customization and techniques that modify their standard abilities. In the gameplay trailer a Tracer develops a technique that chains her Pulse Bomb explosion across several enemies. While it hasn't been confirmed yet, it's likely that these modifiers will be exclusive to the game's PvE portion and barred from PvP gameplay.
Speaking of, Kaplan demoed several new aspects to the core PvP gameplay of the Overwatch franchise that will emerge in the sequel. This included both a new Canadian hero in the mysterious Sojourn, as well as a map featuring Toronto, one of the country's major urban centers (no shots of the CN Tower yet). The team also debuted a new standard game mode in 'Push', a mobile point control map. Both teams fight for control over a central Robot, "who really likes to Push!" in a tug of war style matchup. Whoever can push their barrier furthest into enemy territory wins. This mode will come as a standard map and will enter standard rotations.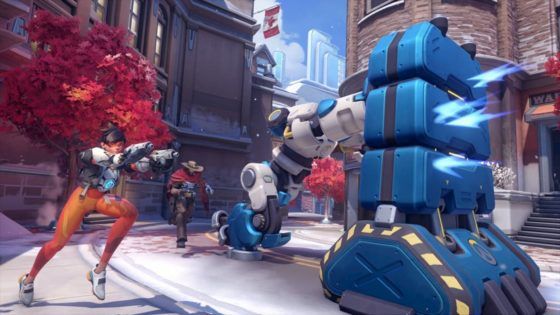 What comes as more of a confusing point than a clarification one is Overwatch 2's relationship with it's predecessor. Despite the original's not crossing the console gap (let alone the gambling gap), Overwatch 2 will carry progress from the original game into its sequel. Furthermore, people playing in either game's PvP modes will be able to play with each other and will share queues together. Heroes and maps made available to either will be available for the other. "No one gets left behind," cried Kaplan on stage to a mixture of confused applause, decreeing that everything except PvE content and some new customization options will be available to ANY owner of the franchise.
Here is where we reach the crux of the problem with Overwatch 2. Despite promises of charging full price for the game, despite calling it a sequel, despite painting this donkey like a horse, the game is very much little more than an over glorified expansion pack. While in an interview with Kotaku, Kaplan confessed that the team wants to, "Do what's right by the players," it's hard to see what makes Overwatch 2 stand out from its previous counterpart. It's hard to do right by the players in charging full price for what's little more than an expansion pack or an addon to the main game. If everything is accessible from the new to the old, in heroes maps and events, then what is the point in upgrading to it?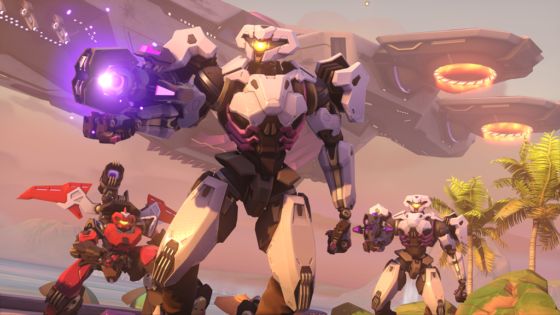 Whereas Blizzard's MMO titan, World of Warcraft, can realistically judge a full-priced expansion every two years it's hard to see what sets Overwatch 2 into this category. While Warcraft can argue that it realistically generates enough new non-recurring content over two years to offset the cost, what we've seen at Blizzcon of Overwatch 2 says the opposite. Instead it seems the team is focusing more on repeatable content in the form of Hero missions, using it to set the pace for the Story missions much like Anthem did earlier this year. If so, then Overwatch 2 has far more to prove in itself than just whether it's worth the cost of entry; we need to ask if it's overall worth the time in comparison to the original's clear focus on PvP.
That, sadly, will take time to find the answer to. The days are still apparently early in the sequel's development cycle. With a promised media blackout in effect by Kaplan, there isn't much we'll be hearing about the new entry in the franchise for quite some time.