Hold on to your helmets because the PUBG Global Invitational.S (PGI.S) is just around the corner, kicking off this weekend with a set of Rank Decision Matches between 32 teams from around the world battling for their share of a whopping $3.5 million USD prize-pool - the largest ever prize in PUBG esports. Not bad for a day's gaming.
The Krafton-led Esports Festival will feature a mix of in-person and online competitors, with the tournament adhering to strict health and safety regulations from Studio Paradise in Incheon, South Korea. Taking place from 5th February - 28th March, the inaugural Rank Decision Matches will split teams into four groups to decide the placement order for the first set of Weekly Survival Matches, depending on their performance.
From there, the Weekly Survival Matches will run for a total of six weeks including weekday Survival Matches followed by weekend Final Matches - with the 16 winners of the Weekly Survival matches progressing to the Weekly Finals. The prize pool will then be doled out to the top four finalists based on their accumulated points, with the prize money increasing each week, and the team with the highest accumulated prize money at the end of the tournament being crowned the PGI.S 2021 champions.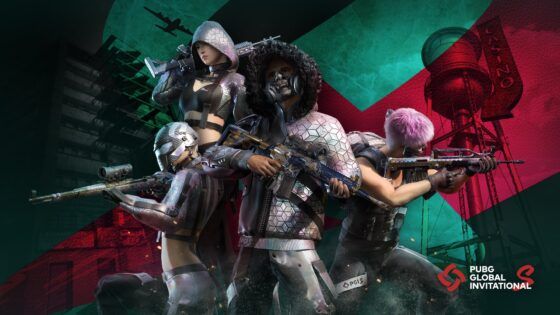 and...pose.
Aside from the undoubtedly spectacular main event, however, PGI.S 2021 will also feature something of a half-time show in the form of a brand new Survival Tournament. Taking place between 5th - 7th March, this tournament is set to offer a new entertainment experience to the audience during the time that would typically comprise the break period between the first and second half of the Weekly Series.
Viewers can catch the extravaganza from wherever they may be via several channels and in several languages - here's the full list:
Turkish - Twitch
Finnish - Twitch
German - Twitch
Hungarian - Twitch
French - Twitch
Russian - VK
Spanish - Facebook
Finally, if you think that the $3.5 million just isn't enough for the participating PUBG professionals, then fans can bolster the prize pool themselves by purchasing exclusive PGI.S 2021 items in-game. The Pick'Em Challenge will begin on 6th February for PC and console and will offer fans the chance to purchase special items through the PUBG esports tab, with 30% of the sale revenue being tagged onto the overall winnings. Now that's showing your support!
For all the details on the upcoming PGI.S 2021, swing by the official PUBG esports page.
MMOGames.com is committed to bringing you all the freshest, funniest, and most insightful MMO news. If you enjoyed this content, why not share it with your community? And make sure that you never miss our updates and exclusive giveaways by following and favouriting us on Instagram, Twitter, and Facebook.