With the Epic Games Store making huge waves in the industry by securing all the exclusivity deals, it's seemingly only a matter of time before all the fan-favourite MMO titles make their move to the platform. Such is the case with Phantasy Star Online 2 Global - Sega's unique free-to-play science-fantasy MMO famous for its action combat system and totally-not-lightsabers.
Within PSO2, players assume the role of customisable ARKS - soldiers of the Oracle colony fleet - with a range of four unique races (including Humans, Newmans, Deumans, and the Cast) and thirteen classes to choose from. By teaming up with up to eleven other operatives at a time, ARKS can explore various worlds in which to undertake unforgettable battles and boss fights.
PSO2 Global features immersive localisation features including English text and voiced characters across three years of content, plus the most up-to-date balancing and quality-of-life improvements from the Japanese version of the game.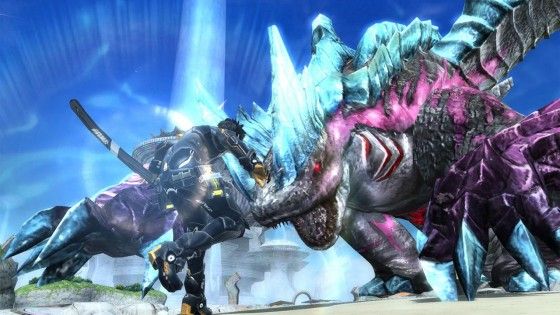 "We are so happy to be releasing Phantasy Star Online 2 Global on the Epic Games Store," said Fred White from PSO2 Team Global. "With all the huge updates to the game over the past year, including the newest Chapter 6 update, there's more content than ever to explore and play through. We can't wait to welcome in all the new players to the PSO2 universe!"
The PSO2 Epic Games launch is set for 17th February, offering full cross-platform gameplay for players on PC and Xbox One, and is apparently set to feature some exciting new updates in 2021. So if you're not already part of its already massive player-base, now is a great time to get involved.
MMOGames.com is committed to bringing you all the freshest, funniest, and most insightful MMO news. If you enjoyed this content, why not share it with your community? And make sure that you never miss our updates and exclusive giveaways by following and favouriting us on Instagram, Twitter, and Facebook.