Overwatch has been out for just a little over two years now, and it's had a really good run so far. This weekend, Blizzard has released Overwatch on free trial with big discounts on purchasing the game as well. However, with two years under its belt, is Overwatch still worth getting into as a brand new player?
In this Play of the Fortnight, we discuss whether it's a good time to start fresh with Overwatch.
Overwatch is easy to get into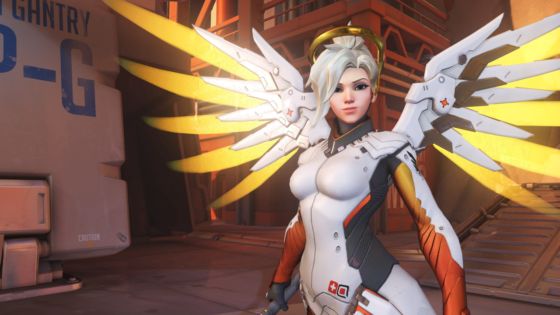 One of the biggest selling points for Overwatch is that it's highly accessible for an FPS game. Unlike many games, it's easy to just pick a hero you're interested in trying, and give it a go. There's no huge list of keybindings to memorize that change each time you switch hero; the keybindings are the same regardless of who you play.
It's also worth noting that there are a few heroes who are really new-player friendly. For example, Mercy has a fairly simple mechanic, and Soldier-76 is a traditional shooter hero without complication.
Blizzard has done an excellent job of introducing new players (and veteran players to new heroes!) to abilities and how they work. It's possible to open up an overlay that explains your kit, giving you an option to try someone for the first time without feeling completely overwhelmed.
The game is still very popular
Overwatch is still a highly popular game. It's currently in the top 10 games on Twitch, sorted by most concurrent viewers (though this may be because Drops are currently turned on, meaning players can earn in-game rewards for watching). Queue times are pretty low, meaning it doesn't take too long to get into a game, especially if you're just getting started out. Competitive queues can be a bit longer if you're higher ranked, but that's not something you'd need to worry about as a new player.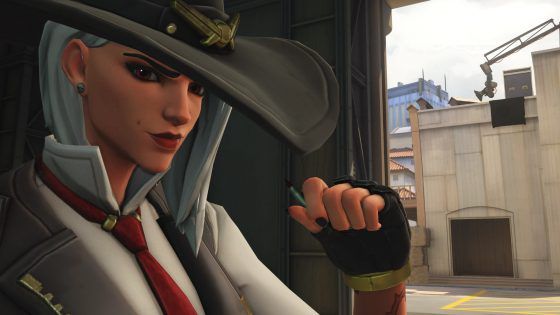 Along with this, Blizzard is also continually putting out new content. Their most recent hero, Ashe, was released just after BlizzCon. They also release new maps and balance patches frequently.
Every few months there's a seasonal event in-game with exclusive skins to unlock, which always brings a lot of players back. We'll have the Winter Wonderland event in a few weeks, which will be another great time to be playing as there will be fun game modes to play as well as the standard modes.
It's unlikely there will be an Overwatch 2 any time soon
Unlike many FPS games, it doesn't look like Blizzard has any intention of releasing a sequel soon. We often see a yearly release of popular FPS series such as Call of Duty or Battlefield. However, with Overwatch's ongoing popularity both in a casual sense and on the esports scene, it's unlikely we'll see a sequel in the near future.
This should reassure some new players that they're not going to be investing time and money into a game that is going to be fairly obsolete in a year.
On the downside, the community can be toxic
As with any vaguely competitive game, even when playing the more casual game modes some players will take it very seriously. This can often cause players to butt heads. Overwatch is arguably less "toxic" than many other competitive games, but there's definitely some amount of toxicity which can be off-putting, particularly to a new player.
If you've played competitive games before, this won't be new to you at all. In fact, it may be refreshing as it's not quite as intense as in other games. However, if this is your first competitive game, as it has been for many, it can be overwhelming and uncomfortable, and may even make you want to steer clear.
The best advice we can give in that case is to mute anyone who's making your game experience less than fun. Unless you're playing competitive, voice chat isn't 100% required. Even in ranked gameplay, it's sometimes useful to mute people who aren't contributing useful information to the team and are only making their teammates uncomfortable.
Closing Thoughts
It's definitely worth getting into Overwatch if it's something you're interested in. This weekend is a great opportunity, as the game is free to play until Monday, November 26th. The free trial will give new players a chance to try out all of the available heroes -- including the newest hero, Ashe -- and maps without having to commit to buying it permanently.
If you do decide to pick up the game, there is a huge discount on all of the game versions. The sale ends on November 28th, giving players two days after the trial to decide whether they want to pick it up or not.
All in all, we think it's still worthwhile to start now, even as a completely new player. There's plenty of existing content, and Blizzard adds new features and heroes often enough to keep things fresh. Will you be giving it a go this weekend? Let us know in the comments below!