It was only a matter of time before two of the biggest cultural phenomena of the last decade collided. And, to be honest, it didn't take very long at all. The morbidly fascinating Squid Game is quickly becoming one of Netflix's most popular offerings. And it is thanks to the GTA Online roleplaying servers that people can now play Squid Game for themselves. It sure beats trying to replicate it in real life, anyway.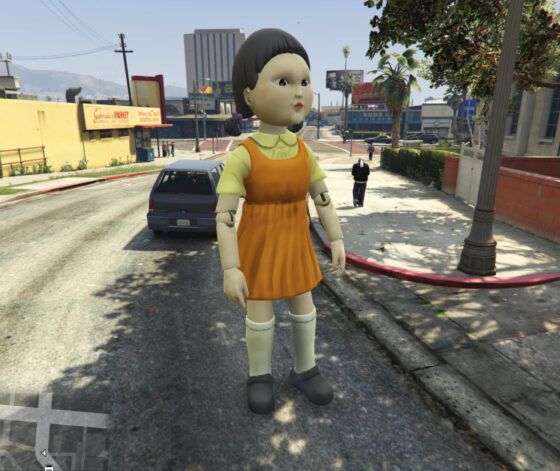 Image: Killerdarwin/Rockstar
For the uninitiated, Squid Game sees a bunch of miserable people partake in wacky minigames or for a chance to win life changing sums of money, or be not-so-wackily whacked.
Red Light, Green Light is one such game - which has appeared in dedicated mod servers FiveM alongside a slew of others. The very same cash-or-death stakes await participants. As does the freaky giant doll that has become synonymous with the series.
But for fans of the show who wish to play Squid Game, but not *play *Squid Game, we'd recommend hopping on to GTA Online ASAP to get your fix.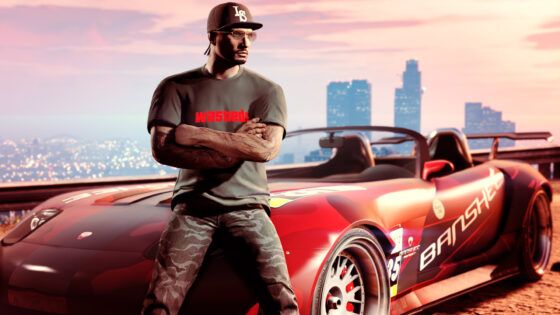 GTA Online Celebrates GTA Trilogy Release
Grand Theft Auto: The Trilogy - The Definitive Edition is a mouthful of a title that is set to land on all current platforms soon. While there are no specifics on dates, the remastered rendition of GTA III, Vice City and San Andreas will feature graphical improvements and modern gameplay improvements, all while maintaining the classic look and feel of the originals.
In anticipation of this, and to celebrate the 20th anniversary of GTA III, GTA Online is set to release some commemorative items in-game. Including the legendary banshee pictured above.
More details on how to attain these items will be released in the coming weeks. There will also be some special surprises in store, including some unusual activity taking place in the southern part of San Andreas. In the meantime, keep a close eye on the Rockstar news pages for updates as they emerge.
MMOGames.com is committed to bringing you all the freshest, funniest, and most insightful MMO news. If you enjoyed this content, why not share it with your community? And make sure that you never miss our updates and exclusive giveaways by following and favouriting us on Instagram, Twitter, and Facebook.