PUBG Mobile was the second most downloaded mobile game in the world in Q3 2019, beaten only by Fun Race 3D. It beat out games like Mario Kart Tour, Garena Free Fire, Mr Bullet, and Sand Balls, just to name a few. The majority of those downloads came from the Google Play store. On the App Store, Mario Kart Tour was actually the most downloaded game of the quarter and PUBG Mobile ranked only 7th.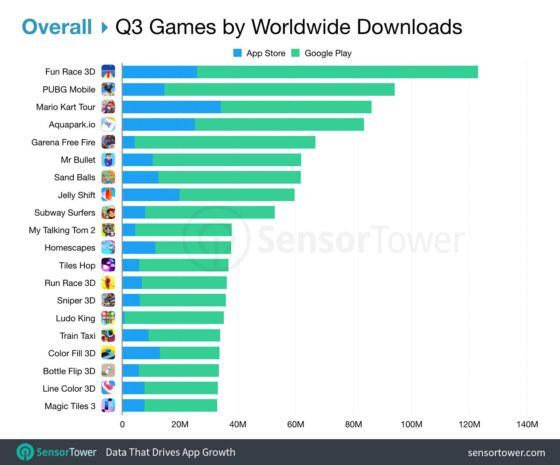 PUBG Mobile saw more than a 100% growth quarter on quarter with nearly 80 million downloads. While Battle Royale Garena Free Fire managed to spend a 4th quarter in a row in the top 3 in the Google Play Store.
Of course, it should be noted that it is impossible to know how well Fortnite is performing on mobile because they aren't in the Google Play store and this chart gets its data from the mobile app stores. It is interesting though to see so many games on these lists that well quite frankly, I've never even heard of. A lot of them are super casual games and aren't the type of thing that people read or write about very often.
The data was collected and presented by SensorTower who are constantly releasing new reports on the performances of mobile apps, including games. If this is the sort of information that interests you then you should check out the MMOGames weekly business report every Friday. It dives into all the data and financial news that has been released in the online gaming industry every week.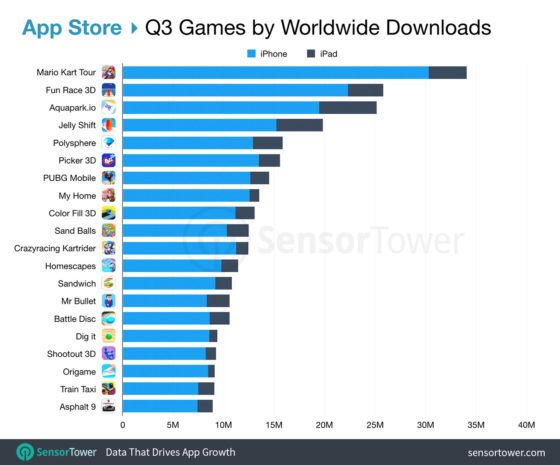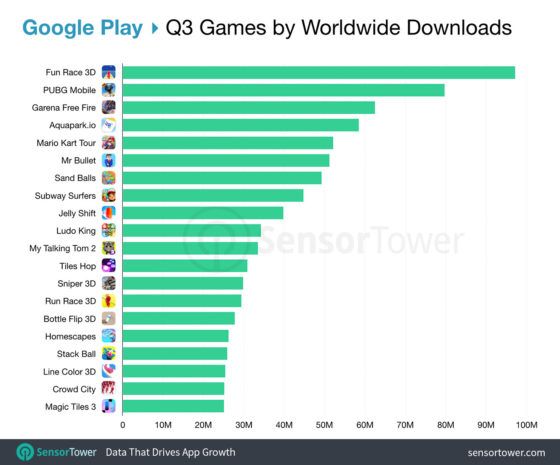 Source: Sensor Tower