The time has finally come, after 7 years of waiting you can finally sign up for the Phantasy Star Online 2 beta. But, before we go any further you need to know a few things. First, the beta will be on Xbox One exclusively, so if you're a PC gamer you're SOL. Second, this beta is only going to be open to those in the United States and Canada.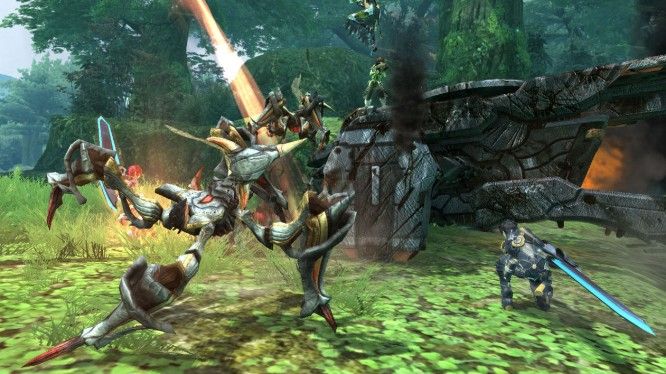 To register your interest in the Closed Beta all you have to do is go to the Xbox Insider Hub on your Xbox One or Windows 10 device. There you'll be able to register for a chance to take part by following these steps:
Navigate to the Store tab on your Xbox One console, or the Microsoft Store app on your Windows 10 device.
Select Search and look for "Xbox Insider Hub."
Select the Xbox Insider Hub and choose "get" or "install."
Once the app is installed, make sure to register for early sign-up for the game!
Launch the Xbox Insider Hub on your Xbox One or Windows 10 device.
If this is your first time launching the app, accept the Xbox Insider Program Terms of Use.
From the main dashboard, select Insider Content.
Under "Games," select "Phantasy Star Online 2."
Select "Join" to register for early sign-up.
Notifications will be sent out via Xbox Live when the beta begins. Right now, there hasn't been a start date confirmed for the event. Additional details will be given on Xbox Insider's Twitter account. The game is expected to launch in Spring 2020, so this is likely one of the few opportunities you'll have to try out the game before it is released.
Unfortunately, Microsoft doesn't seem to have any plans at the moment to release the game in Europe, the Middle East, or Africa. We can only hope that with the success of PSO2 in North America that we will see it extended to include other regions of the world.
Source: Xbox Official Site