Popular martial arts MMO, Blade & Soul, is leaping onto our mobile screens this spring with spinoff Blade & Soul Revolution. While the eastern-inspired fantasy title has been making the rounds already in Korea and other Asian countries - to much acclaim - prospective players from outside Asia can look forward to its worldwide release on March 4th. Which means that everybody truly will be kung-fu fighting, in just over a week.
Having landed a win as Google Play's 'Best Game in Korea' in 2019, there's plenty for fans to look forward to. Whether you're a Blade & Soul PC player who wishes they could take the game with them wherever they may go, or if you've wanted to play the popular MMO but lack the rig for the job, it's likely that the Blade & Soul mobile spinoff will be the answer to your prayers.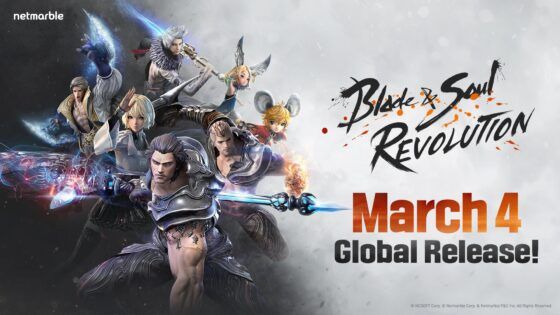 Sporting high-level 3D graphics and large-scale content which has been revamped to perform flawlessly on mobile devices, Blade & Soul Revolution aims to stay true to its PC roots. Five professions will be available at launch, including the Blade Master, Destroyer, Kung Fu Master, Force Master, and Summoner. Players who pre-register can also gain access to rewards including 1,000 Black Crystals and one premium pet: a Lumi for Android and a Sparkie for iPhone.
Far from it 'revolutionising' the Blade & Soul gameplay, the same real-time faction battles and action-packed gameplay still await players of Revolution - which is music to our ears. But certain modifications, such as a change in the Stamina Consumption System to allow for easy play sessions, will also be introduced.
The Blade & Soul mobile spinoff will launch worldwide to 149 countries via Apple's App Store and 126 countries on Google Play. For all the info (and that sweet pre-registration reward), head over to the official website.
MMOGames.com is committed to bringing you all the freshest, funniest, and most insightful MMO news. If you enjoyed this content, why not share it with your community? And make sure that you never miss our updates and exclusive giveaways by following and favouriting us on Instagram, Twitter, and Facebook.