If you've ever been curious what Super Mario would be like with multiple people at the same time, a new ROM hack is now able to answer your question. Super Mario 64 Online is precisely what it sounds like: an online multiplayer version of the Nintendo64 classic.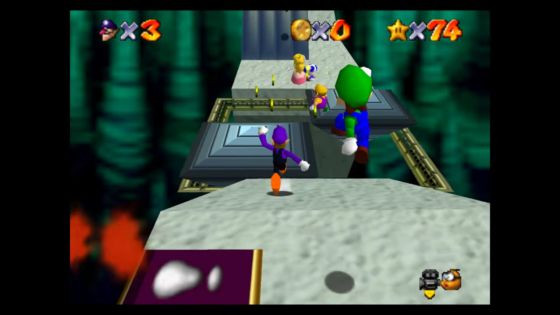 The PC ROM hack comes by way of Kaze Emanuar, Melonspeedruns and Marshivolt, granting players the ability to run through the full Super Mario 64 game with several other players at once.
According to the trailer for the hack, players have the choice of creating their own minigames within the ROM such as running their own races or playing hide-and-seek. Players have a selection of characters to choose from including Luigi, Princess Toadstool, and more, with many of the characters sporting unique attributes or abilities.
You can check out the trailer showcasing the online Mario game below. If you're interested in playing, the video's description includes download links and instructions.
Our Thoughts
This looks like an incredible amount of fun! We're also pretty well concerned that this project will be shut down by Nintendo with great speed. Until such time as a cease-and-desist arrives, we'll be hoping that people will have a great time with this ROM mod.
Source: Eurogamer
Articles Related to This Story
Splatoon 2 Review
E3 2017: Rocket League Arriving to Nintendo Switch
ARMS Review