Things on the MapleStory 2 Western release front have been pretty silent since we last reported on a job posting in November of 2016. Perhaps now, though, fans can spin up a wee bit of excitement ahead of a couple of intriguing reveals that could mean the game is headed to our shores.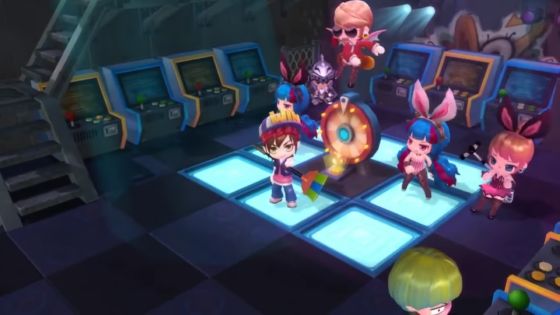 Nexon announced back on Monday, March 12th that MapleStory will be getting its first-ever convention called MapleStory Fest this coming Saturday, April 14th at Los Angeles, CA. In the announcement, fans were promised "exclusive announcements about the future of MapleStory" along with other events and activities.
This news alone could just as easily be about updates for MapleStory 1, but the folks at MMOs.com noticed that a new job posting from Nexon America for a temporary QA tester appeared two days after the convention's announcement. Among the duties said tester will be responsible for are "testing all features, functionality, and localization of the assigned games."
Once again, this job posting could just as easily be about upcoming MapleStory 1 content as it could be about a MapleStory 2 release outside of China and Korea, so we advise a healthy level of skepticism with this information, as always.
Our Thoughts
Skepticism or not, these facts do seem to hold hands pretty well. Furthermore, we won't have long to wait until April 14th rolls around and we all finally learn just what sort of reveals the MapleStory folks will have in store for everyone. Here's hoping the sequel does head West, though - in my opinion, the MMO world could always use more cute.
Sources: MapleStory official site, Nexon America job site via MMOs.com
Articles Related to MapleStory
MapleStory 2 Game Page
MapleStory 2 Lets You Compose and Perform Music
Nexon Posts Opening for MapleStory 2 Production Manager