We're one step closer to the sky following a recent announcement on the development of Skydome. The new MOBA Tower Defence game from gamigo and Kinship Entertainment will be opening up a Closed Beta for prospective players. So if you can't wait to assume the role of a fantastical Champion and begin defending your base from frenzied denizens, now's your chance.
Skydome is gamigos's latest effort to steal all your free time. By taking the best bits from MOBAs and smashing them together with Tower Defence mechanics, the title is gunning for a fresh take on a tested formula. Colourful characters comprise the roster of heroes that players can control, each with their own unique skills to bring to the table. Expect to spend some time testing out abilities, defence towers, and strategies as you figure out which hero is best suited to your playstyle.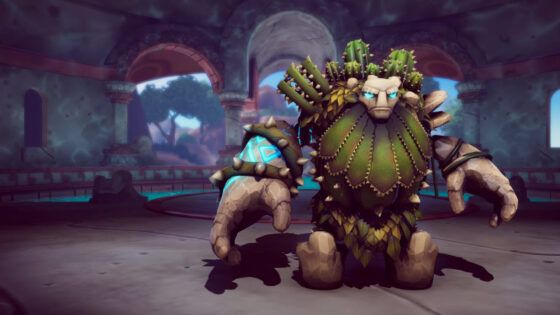 But you won't have to wait long, as tomorrow (27th April) marks the start of the Skydome Closed Beta phase. Anyone and everyone can register to take part and give the new title a spin. Slated for release in Europe and America later this year, this will be your chance to get ahead of the game whilst helping shape it into the polished final product.
Gamigo and Kinship Entertainment have also promised a slew of updates throughout its various phases, including new gameplay elements, additional Champions, and much more. So there's plenty to look forward to.
If you're keen to take part in the Skydome Closed Beta, then make sure to take a look at the official website where signups are open now!
MMOGames.com is committed to bringing you all the freshest, funniest, and most insightful MMO news. If you enjoyed this content, why not share it with your community? And make sure that you never miss our updates and exclusive giveaways by following and favouriting us on Instagram, Twitter, and Facebook.