OGPlanet originally launched its casual racing MMO Tales Runner back in April of last year. Since then, the game has gathered a small yet loyal following. If you have never taken the time to try the game, you might find yourself pleasantly surprised. Tales Runner features tons of different tracks to race on and lots of customization options. Starting today, Tales Runner can be downloaded and played via Steam.
For more information on Tales Runner, please visit the official website.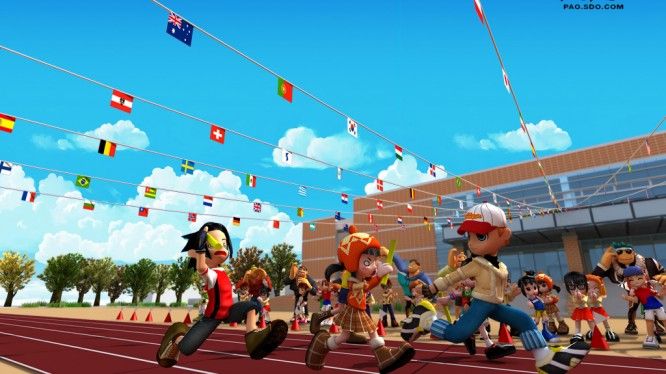 Famous Fairy Tale Maps: Race through tracks based on your favorite Fairy Tales such as Jack & the Bean Stalk, Alice in Wonderland and many more.

Intense PvP: Compete against your friends and other opponents in intense PvP racing with up to 20 players in various game modes such as Relay, Co-Op or Team. Those up for a real challenge can try their luck at Survival Mode where it is truly survival of the fittest.

Challenging PvE: Play against various magical enemies and confront epic bosses from legendary tales. You better team up with a friend though, these bosses mean business.

Social MMO: Meet your friends in the Park and chat about your exciting races and victories or invite them to your farm where you can raise your pet and grow crops to sell.

Animal Racing: Raise and train your pet to become a four legged speed machine. Prove to your friends that you have the fastest pet by challenging them to an epic animal race.

Mini-Games: Take a break from the intense racing to play some fun and casual mini-games such as a Jeopardy style quiz game, fortune tellers and more.