While the Nintendo Switch's small JoyCons weren't exactly made for those that appreciate fighting games, there's no question that the system can hold its own in the arena. Get yourself a pair of Pro Controllers and set them up for the following recommended games and we assure you that you'll have a great time getting into a brawling mood.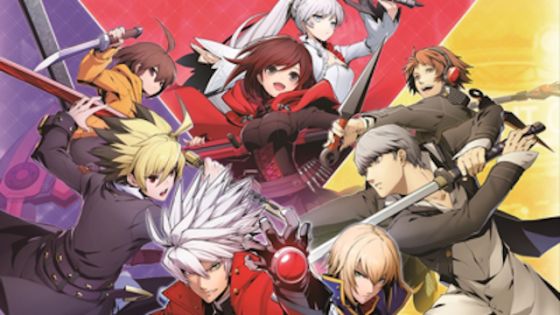 No, the list isn't about Super Smash Bros. Ultimate. Obviously that's a recommended favorite, but there are so many other fighting games that are worth checking out as well, as we've noted below.
So load up on a bigger memory card and get those fighting thumbs ready, because things are about to get rather competitive up in this piece.
Dragon Ball FighterZ (Bandai Namco)
After taking our breath away on other platforms, we figured it would just be a matter of time before Goku, Vegeta and the rest of the Dragon Ball Z gang would arrive on the Nintendo Switch in the form of FighterZ.
Produced by the team at Arc System Works, FighterZ looks like an anime universe brought to life. It brings several of the DBZ characters to the 2D fighting realm in the best way possible. You've got your combos, your super moves, your counters and, of course, those super-dramatic moves where a planet gets cut in half after you hurl someone into it.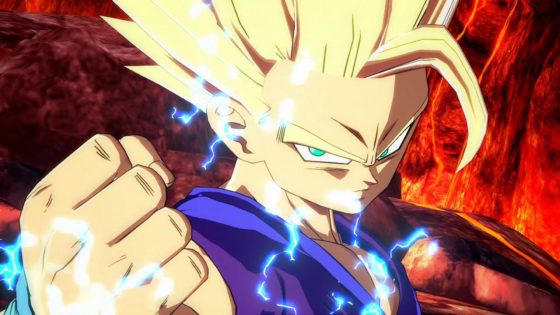 What's more, the game runs impressively on the Switch, whether in handheld mode or playing on the big-screen. The animation is truly impressive, and the speed of the game is second to none when it comes to dialing in the big hits. And the gameplay is as smooth as ever, offering something for both newcomers and veterans alike.
Even if you're not really that heavily into anime, you owe it to yourself to check out FighterZ. It's a brawler's dream come true.
Mortal Kombat 11 (WB Games)
So there is one rather big hang-up that you'll have to accept with Mortal Kombat 11 on the Nintendo Switch – this sucker takes up a lot of space. The game runs at around 15GB install with the physical version, via a day one patch. And if you go digital, it'll crank up to around the 22GB range, maybe even higher.
Now, if you have a memory card that can sufficiently handle that kind of range, and you don't mind waiting a while for the download to drop into place, then you're in for a hell of a port. Mortal Kombat 11 actually feels quite good on the Nintendo Switch, particularly with the Pro Controller. That said, portable mode isn't too shabby either, if it's the only option you have on the table.
Now, visually, the game does pale in comparison to its Xbox One/PS4 brethren, but the devs still managed to get it running smoothly enough that most players don't mind. What's more, like Mortal Kombat II on the SNES, MK11 is brimming with all kinds of sweet carnage. That includes limbs flying off, bodies exploding and so, so much more. It's all here, fans.
Along with a satisfying story mode, Mortal Kombat 11 also features a balanced Towers mode to test your might and multiplayer options for those that want to mix it up with others. Local versus is your best bet, but that's a good deal anyway considering friends want to come over and punch your head off.
Even with its technical limitations, Mortal Kombat 11 holds its own – and more – on the Switch. Now if we can just get a port of Injustice 2…
Street Fighter 30th Anniversary Collection (Capcom)
At one point in time, it looked like the best way to get Street Fighter action on the Nintendo Switch was to pick up a copy of Ultra Street Fighter II: The Final Challengers. And while that's not a bad option to have, it doesn't really do much for those looking for variety. Fortunately, the 30th Anniversary Collection easily picks up where the debut effort left off.
That's because, for a mere $30, you get a pretty complete package of the Street Fighter saga, going from the original game that started it all in 1987 (before Street Fighter II four years later) to the awesome Street Fighter III: Third Strike, considered by many to be one of the best in the series. The ports of all these games are done incredibly well, and the fighting action feels as smooth as it ever has, right down to the counter moves and getting those occasional combos. Again, a Pro Controller is your best bet here, but it feels so nice.
On top of that, you can also take part in online fighting with some of the key titles, like Street Fighter II: Hyper Fighting and Street Fighter Alpha 3. It's a slight disappointment that online isn't offered across the board, but it allows Capcom to focus on delivering top-tier performance in the games that really matter. And, yes, Third Strike has that support as well.
Also included in this game is a sweet Museum Mode, where you can delve into the history of Street Fighter. It's mesmerizing just how stacked this is, and it'll keep you busy while you wait to jump into your next match.
While Ultra Street Fighter II is a good game, this Collection delivers more than its weight in gold. Well worth it for the $30 drop.
BlazBlue Cross Tag Battle (Arc System Works)
Although Dragon Ball FighterZ has more than enough of a recommendation on the Arc System Works front, we dare not forget about the game that put them on the map to begin with on the Switch – BlazBlue. In Cross Tag Battle, you'll pair up with a number of characters across various fighting games in one huge mishmash of fists, kicks and supers. And it's unbelievable, to say the least.
Featuring characters from the respective Persona, Under Night In-Birth and RWBY (as well as BlazBlue, obviously), Cross Tag Battle delivers an unprecedented roster of characters to choose from, as well as the option to expand upon it with several characters through downloadable content. It never hurts to see what all is out there, so you can master certain ones and deliver a true butt whooping online.
The game features stellar visuals that match the quality of FighterZ in terms of hand-drawn elegance and beautiful backgrounds. For that matter, the game also features a rockin' soundtrack that will be right at home for those of you that love any of the franchises above. But it's the gameplay that will truly hook you, with a 2 vs. 2 gameplay system that rivals the greatness of Marvel vs. Capcom 2. It has its own special tricks that you certainly shouldn't miss.
There's also an array of spectacular modes to choose from, which will keep you busy in both single player and against others in multiplayer. It's impressively stacked, and you won't have to sacrifice too much of your memory card if you take the digital route. (Of course, physical game fans will want to pick this up and add it to their growing collection.)
While one Arc System Works party with FighterZ may be enough for some, we recommend adding BlazBlue Cross Tag Battle to the party. If only because there's more than enough 2D fighting goodness to go around, so why limit it to just one selection?
SNK Heroines: Tag Team Frenzy (SNK)
Okay, we know. This isn't exactly the most serious SNK fighting game out there, but there's enough variety for that with the Arcade Archives releases, as you can load up on Samurai Shodown and Garou: Mark of the Wolves for less than a 20 spot. That said, SNK Heroines does deserve some commendation, mainly because of the two things it manages to do pretty well.
The first is delivering fan service. Sure, it takes a Dead or Alive route to do so, but that's proven popular with Koei Tecmo in the past, so why shouldn't SNK give it a try? The selection of female characters is rather startling, and their outfits would give Kasumi and company a run for their money. It doesn't necessarily over-sexualize either, though it definitely doesn't hold back on the cheesecake. There's a reason it has a Teen rating.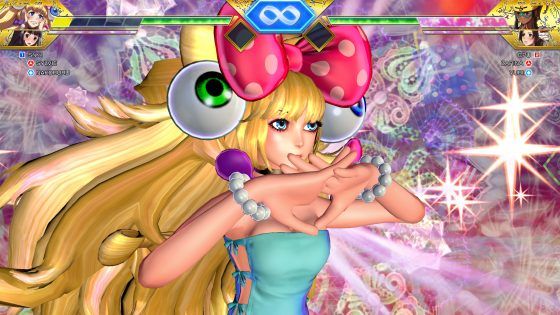 As for the second thing, it just takes the fighting ball and rolls with it when it comes to entertainment. It's a bit on the silly side, but the combo system works reasonably well; and the super moves are a blast to pull off. Plus, the game looks pretty good for a 3D SNK brawler, though obviously Samurai Shodown will take the throne whenever it arrives for the platform later this year.
While SNK Heroines may not be a favorite choice, it still gets thumbs up for those that are looking for something just outside of the norm.
Blade Strangers (Nicalis)
Although it's not the most original crossover title out there, Blade Strangers has that certain appeal that some fans will love. Plus, you really won't find a fighting game with a more diverse cast than this. We're talking a buffed up Shovel Knight taking on the kid from The Binding of Isaac Plus, folks.
The game features a traditional 2D design that, while not as detailed as Arc System Works' games, still looks very well done. And the 3D backgrounds are pretty nicely rendered to boot, so you actually feel like you're battling in a living, breathing world.
On top of that, the control system is well handled here. If you're approaching for the first time, the game will help you learn about what makes it tick, so you can adapt to its systems and get into the fight. And if you're a veteran, you can figure things out rather quickly, so you can master your terrain.
Blade Strangers also packs on the fun as far as multiplayer is concerned, with lots of online match-ups that run relatively well for the Switch.
It's not the most commendable fighting game out there, but Blade Strangers is a lot of fun. And it's a good one-two punch to go alongside the Puzzle Fighter II-esque Crystal Crisis that's set to drop in just a few days. Now fight!
ARMS (Nintendo)
While most folks would recommend Nintendo's Super Smash Bros. Ultimate as the king of the fighting games for the Switch (and rightfully so), we have to give a nod to ARMS, a game that launched shortly after the system's release. And while it's a bit unexpected when it comes to its extendable limbs and deeper strategy, it's a lot more fun than we expected it to be.
In the game, you choose from a number of characters that let their hands do the talking; and then drop into a 3D arena where you can try to knock them out before they get the chance to. There's some cool stuff here, including selecting which limbs you want to go with, each with their own special abilities. What's more, some of the characters provide their own extra spark as well, keeping things interesting with each brawl.
It's a blast to play online. And what's more, it's a local favorite, too. And it actually makes proper use of the JoyCons in versus play, though, again, stick with a Pro Controller if you can.
Check out the trailer above to give yourself a good idea of just how ARMS works. We'd certainly be down for a sequel – provided they don't call it something weird. Like LEGS or something. ELBOWS?
Pokken Tournament DX (Nintendo)
You didn't really think we were going to leave the Pokemon out of this fight, did you? Did you? Silly trainers. Pokken Tournament left quite an impact over on the Wii U, so it only makes sense that the game do so on the Nintendo Switch as well. Nintendo, alongside the folks at Bandai Namco, really gave this the proper treatment it deserved. As a result, fans are sure to love it – if they can stop playing Pokémon Let's Go for a good few minutes.
In the game, you'll choose from a number of Pokémon characters and then engage in battle. A neat little system lets you fight between 2D and 3D planes, switching between them quite effectively as you execute special moves and try to win each fight.
The controls are relatively easy to use, and take some time to truly master. So it's got that perfect amount of balance that feels right at home, even to newcomers. As for full-blown Pokémon fans, there's some great service here that you're going to really dig.
Throw in a fun story mode (with a somewhat annoying announcer – just quiet down for a few, lady) and some great online versus action, and you've got a winner that will please both newbies and masters alike. We'd definitely take a follow-up to this one if we were given the chance.
Other Recommendations
Here are some quick recommendations you shouldn't miss out on:
Pocket Rumble- a cool little $10 Game Boy-esque fighting game with fun characters and simple controls. A good game for kids and non-fighting masters to check out.
Samurai Shodown- the classic SNK game lives on via the Arcade Archives collection- and it's a good warm-up for the new game coming in just a few months.
Garou: Mark of the Wolves- another SNK title that's well worth your time, especially considering you get an all-out classic for just $8.
Nidhogg 2- an oddball fencing game, but one filled with wonderful tactics and fun local versus action. Plus, did we mention it's weird? Because it's damn weird.