A lot of MMO browsergames have come and gone over all the years and no matter your taste, there are many to chose from. There's strategy, sci-fi, fantasy and a lot of other genres you can dive into and our list of top MMO browsergames will definitely give you some insights in what to play and what to expect.
League Of Angels - Heaven's Fury
A sequel to the famous "League of Angels"-series, League of Angels - Heavens Fury will introduce you to a world of mythology, beautiful and detailed locations and powerful heroes. The tainted gods wage war across many worlds and only you and the Leage of Angels stand against them.
Embark on epic quests and discover the story of this fantasy world filled with adventure. Equip and upgrade your heroes with a multitude of weapons and gear, to take on even the mightiest foes in an incredible 3D environment. Different activities are waiting for you, like the Trial of Ares as well as thrilling PvP modes to name just a few.
So grab your weapon, dust off your armor and rise against the mad gods!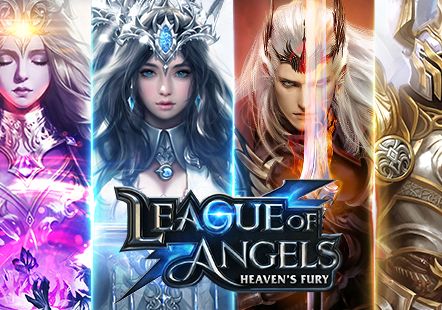 Anocris
Did you ever wanted to build your very own egyptian city on the Nile? Anocris has you covered! In this exciting real-time strategy game you're diving into Egypt's 3,000-year-old ancient history, building your very own city and become a powerful emperor.
Starting out with a modest first settlement, you will soon be expanding by discovering new and advanced technologies that help you develop your city. Exciting festivities will also grant you the favor of the gods, giving you powerful spells that will aid you in your quest. But don't forget to assemble an army of warriors to protect your city and lead them into the battle against your enemies.
Interact with other players and take part in PvP and PvE activities, to grow your empire and take control over the Nile.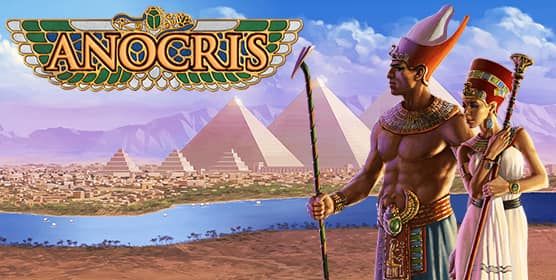 Game of Thrones: Winter is Coming
Play the officially licensed browser-based strategy game "Game of Thrones: Winter is Coming"!
Set in the world of Westeros, you will take part in the battle for the Iron Throne. Playing as a young lord, you are presiding over one of the settlements in Westeros guided by the Red Priestess Melisandre. With her help, you will be able to develop into a skillful ruler. In order for you to succeed, you will have to run a strong castle but an even stronger army to protect you and fight the battles that lie ahead of you. Recruit and train your troops and add famous characters from the TV Show to your ranks. Throw yourself into exciting PvP battles or form alliances with other players, to finally bring peace to Westeros.
The fate of Westeros lies in your hands!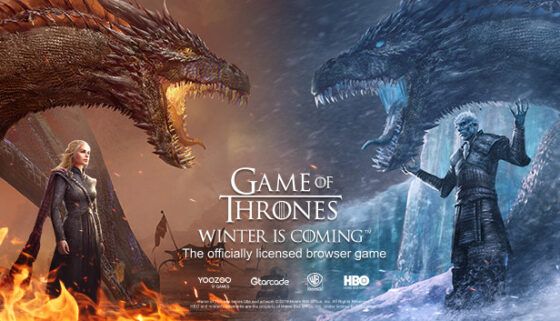 World of Warships
World of Warships is a free-to-play action MMO that plunges players into the intense naval combat of the first half of the 20th century.
With several warships at your disposal, you will fight for domination on the high seas. Research, upgrade and personalize your battleships, then equip them to fit your playstyle. No matter the situation, you will always be prepared for what is coming - heavy destroyers or swift cruisers, the choice is yours! If you don't want to play alone, you can also fight together in Divisions or form Clans, ensuring that you'll never get bored.
So take control of your ship and sail out onto the sea!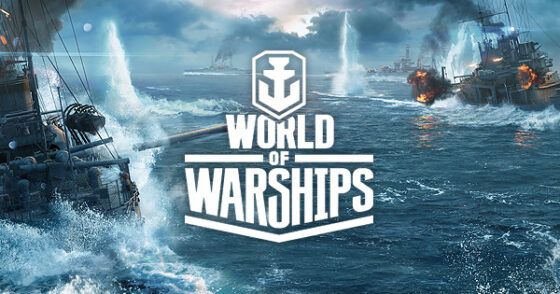 Darkmoon Realm
Darkmoon Realm is an idle-like browser game that fits the fantasy MMORPG mold without demanding the hours of grinding that typically comes with it. From the offset, players can run the game in the background with a substantial autoplay feature that takes care of harvesting XP and looting, allowing for a far more casual gaming experience.
You can either play as Warrior, Mage, or Priest and battle epic bosses, fight your way through dungeons and equip yourself with the best loot you find along your way. The game features daily quests and events which will help you leveling up your character and your companions. You can also create or join a guild and play alongside your friends and teammates, while taking on the toughest foes in PvP battles.
Join now and find out if you're the strongest in this world!