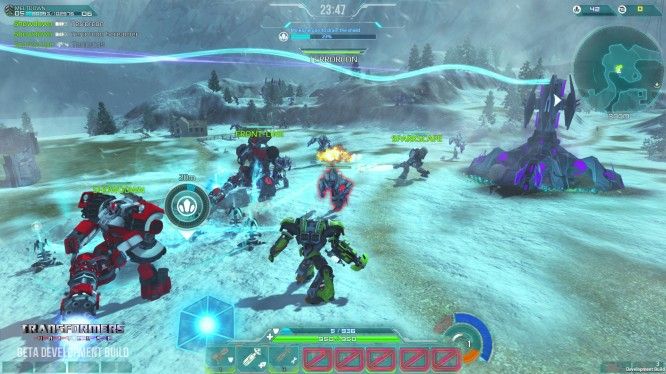 Jagex and Hasbro have both announced today that the Transformers Universe MOBA will be shutting down at the end of January. It has been in open beta for six months now and is being closed as both companies say they are realigning their plans and focuses for 2015.
Beginning today Jagex will be refunding all founders packs, starter packs, and relic bundles. If you haven't received your refund by January 16th you are urged to contact Jagex customer service. An update has been made today that makes it so players cannot buy more relic packs or starter bundles. New accounts cannot be created anymore. All servers and the forums will shut down on January 31st at 10 am GMT.
This is the second MOBA in the last two months that has announced they were shutting down before ever leaving the gates of beta. In early November EA announced that their MOBA, Dawngate would be shutting down. While 2014 has been a great year for larger, already established MOBAs it seems that it hasn't been the best on those that aren't yet launched.
There is no word yet on what will happen to the Transformers Universe development team. Our thoughts are with everyone impacted by this shut down.