Wargaming has announced today that their Wargaming supported WG mod - that allows players to broadcast their gameplay from the World of Tanks and / or World of Warplanes clients directly to Twitch. As you all know, Twitch is the world's leading videogame streaming platform. Now the intense online battles of Wargaming's PC titles can be streamed from desktop to Twitch viewers with the simple click of a button.
World of Warplanes
The total number of broadcasts on World of Tanks and World of Warplanes has doubled since the launch of the WG Stream, while the number of viewers watching the stream has increased to 18%.
"Wargaming has consistently created stellar content which the Twitch community has embraced," said Brooke Van Dusen, Director of Business Development at Twitch. "As testament, World of Tanks has been regularly featured on our monthly list of top games, so this integration should help propel these titles even higher up the charts."
"We are excited and proud to deliver WG Stream, a new tool that enables Twitch integration with World of Tanks and World of Warplanes," said Mike Turner, VP of Business Development at Wargaming. "The ability to stream the explosive action of both titles to the legions of Twitch viewers is important to Wargaming. WG Stream gives our pilots and tankers the ability to broadcast their biggest victories to millions of viewers worldwide."
[caption id="attachment_16795" align="aligncenter" width="666"]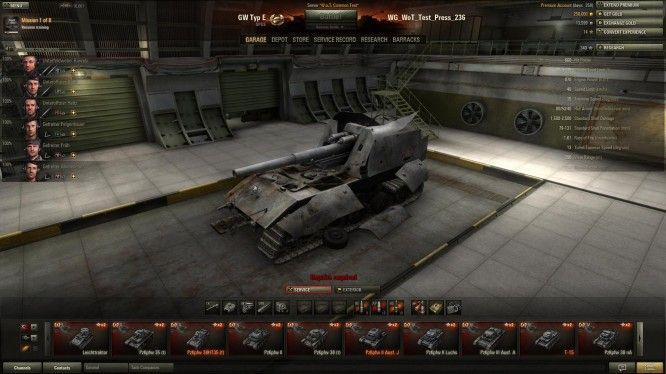 World of Tanks[/caption]
The WG Stream mod has been designed with both novice and experienced gamers in mind. The mod has an easy and accessible interface, hotkeys can be assigned at will to manage the stream, stream quality setting can be optimized and the mod will continue to update and additional features will be added in the future.