The time has come once again for MMOGames to present its list of ultimate gaming gifts. Following the popularity of our Christmas Ultimate Gaming Gifts List, we've prepared a list of products that would put a smile on anyone's face this Easter and beyond.
All too often, gift guides like these are products that websites have been paid to promote. To ensure that our reviews are reviews you can trust, we don't receive any affiliate payments or partner benefits for promoting these products. Plus, we've tested most of them in-house, so we can give our very own MMOGames stamp of approval.
Without further ado, here are the ultimate gaming gifts for PC, mobile, and consoles:
1) Exceptional Audio Quality Gaming Headphones (The EPOS GSP 670)
Upon receiving a GSP 670, customers might at first be underwhelmed by the no-thrills packaging. It contains none of the usual details, decals, or bonus goodies that premium gaming headphones usually feature. However, this no-thrills charm is in line with EPOS's hyper-focus on quality. Once the headphones are turned on, it all becomes clear – EPOS know they don't need the gimmicks when the sound quality is just that good.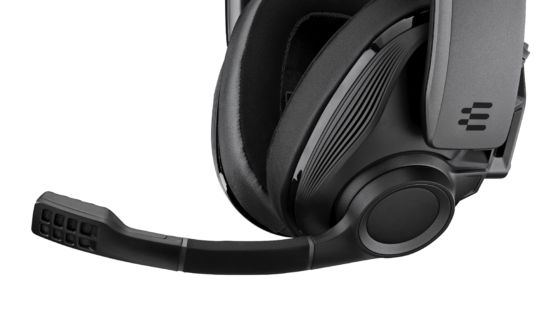 The clarity is unparalleled, the fit can be adjusted so that it feels like a gentle hug, the wireless connection is smooth and fast, and the microphone quality is crisp and precise. They feature intelligent battery management, dual connectivity, and 7.1 surround sound. We featured a similar product, the GSP 602, on our Christmas Ultimate Gamer Gift List, but we were even more impressed with the slick wireless 670 in black. We tried them out in a game of Valheim, and the crackling of the fire and gentle lull of the waves was enough to leave us feeling transported to another realm.
If you know a gamer who prioritises quality over gimmicks, the GSP 670 is the ideal fit. And hey, not every product marketed to gamers needs a big alien or glowing red eye on it, right?
RRP £279 ($385) - Available directly from EPOS and major retailers.
2) An Ultralight Gaming Mouse (The HyperX Pulsefire Haste)
For PC gamers, there is no point in owning a top-quality keyboard if you're using a mouse from 1977. With its futuristic honeycomb shell and TTC golden micro switches, the HyperX Pulsefire Haste feels more like it's from 2077. The mouse is designed for elite gamers looking to capitalize on every fraction of a second available.
From its price tag to its hyperflexible USB cable to its long-term durability (60 million clicks), there's a lot to celebrate about the reliable and responsive HyperX Pulsefire Haste. And yet, as the name suggests, its speed and weight are its most impressive traits. Weighing in at just 59 grams, it allows for sharp, nimble movements and feels so light underhand that it could be weightless. We tested it on Valheim, Darkest Dungeon, and Battlefield V. Across all three genres, it took me little time to adjust to the smaller, lighter mouse. It truly came into its own when playing the final FPS title, Battlefield V - where it achieved the ultimate goal of any gaming mouse - it felt like it became an extension of the player himself. Kudos HyperX.
RRP £49.99 ($69) - Available directly from HyperX.com and major retailers.
3) Wireless Gaming Earbuds (The EPOS GTW 270 Hybrid Earbuds)
MMO gaming on mobile has never been more popular; classic MMORPG experiences that were once limited to PC can now be played in the palm of a hand. Switching to a smaller device should not mean sacrificing audio quality. As such, the EPOS GTW 270 hybrids (designed for closed acoustic gaming quality) make for a fantastic gamer gift.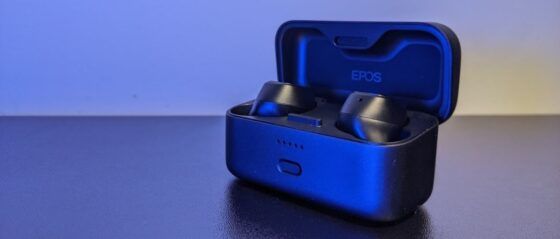 From the slick packaging to the long battery life to the cool aluminium charging case, everything about the GTW 270 screams quality. The ergonomically designed earbuds themselves are slightly larger than other premium earbuds, but nonetheless fit comfortably and securely making them a savvy dual-purpose purchase for animated gamers as well as for gamers with active outdoor lives. They come with a clear-to-understand quick-start guide, spare foam covers in different sizes, and multiple charging cables. If you're a gamer searching for a portable, versatile audio solution that can be paired with almost any device, look no further.
RRP £179 ($247) - Available directly from EPOS and other major retailers. EPOS have a range of excellent gaming products and we highly suggest following their social media channels for updates @EposAudioGaming.
4) Vibrating Headphones (The Edifier G4)
Both audio-options listed above are undoubtedly premium solutions. At less than half the price, the Edifier G4 is a mid-range solution that still packs a punch. The glossy plastic might not give the headset the same sturdy feel, but thanks to its cool metal mesh design, LED lights, and built-in soundcard, it still looks (and sounds) great.
Like the other headsets, the G4 comes with its own dedicated software. Unlike the other options, that software is decidedly simple and the headset intuitive and instantly set-up. While the software doesn't feature all of the complex sound control options as the premium headsets, for many casual gamers and non-audiophiles that simplicity will be a relief. And it does still feature some fun features such as "Magic Voice".
Furthermore, of all the headphones, the G4 features the most ingenious microphone system – a retractable "gooseneck" boom mic. The mic's quality is certainly good enough for gaming, though it isn't quite at streamer-level standards.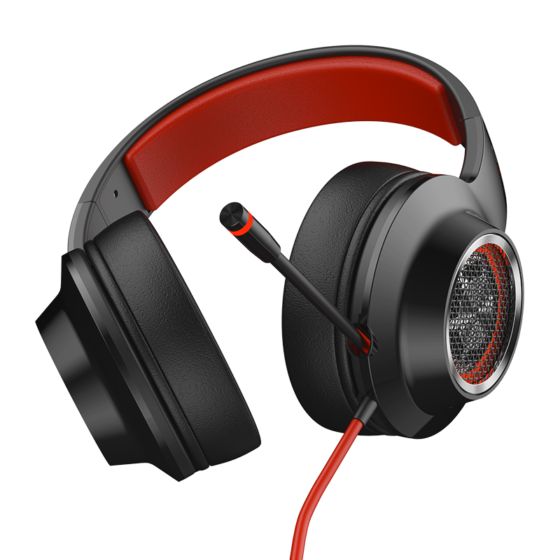 Still, the real reason for buying some Edifier G4s is their USP – on-head vibration. The headphones turn bass into vibrations which increases immersion in gameplay. This effect was subtle when playing Valheim, but after switching to Spellbreak, the rumbles of booming magical explosions were pronounced, fun, and truly added a fun extra element to a night of magical battling.
RRP £95 ($130) – Available at Amazon and other major retailers.
5) The Snazziest Looking Gaming Headphones Around (Meters Music Level Up)
We realize that this is an audio-heavy gift-list but it just wouldn't be complete without this unique and stunning pair of gaming headphones from on-the-rise British manufacturer Meters Music. Once again tested on Valheim, the audio clarity and soundscape were brilliant; the patter of individual raindrops were gentle and crisp – creating an immersive gameplay experience.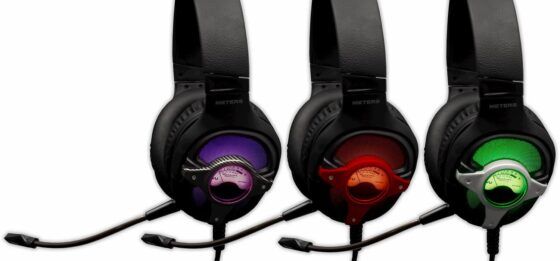 The audio standard is unsurprising from a music brand who have put quality at their core of their identity. Yet the Meters Music Level Up headphones are specifically designed for gaming, the headset is multi-platform, zero-latency, lightweight and comfortable – making it ideal for prolonged late-night gaming sessions. Yet what really makes Meters Music Level Up headphones stand out from the crowd is the stunning design featuring retro light-up working VU meters on the exterior of the earpads. While this feature could be dismissed as a gimmick, the build-quality of the headphones sets it up instead as a uniquely awesome premium-feel product with a touch of steampunk aesthetic for good measure.
Furthermore, we were delighted to find that its great quality microphone was detachable – a feature often desired on gaming headphones. It allows them to double up into a standard stylish on-the-go headset.
RRP £99.99 ($137) - Available directly from Meters Music and many major retailers.
6) A Premium Full-sized Mechanical Gaming Keyboard (HyperX Alloy Elite 2)
Mechanical keyboards are the ultimate PC gaming accessory. But with so many on offer and many claiming "mechanical feel" it's hard to know which product is the real deal. Featuring dedicated media keys, a sizeable volume wheel, responsive key depression, and anti-ghosting tech, the HyperX Alloy Elite 2 well-and-truly ticks all of the premium-keyboard boxes. Yet it also goes above and beyond the norm by offering a plethora of LED and RGB lighting options, "pudding-cap" keys for extra brightness, a customisable signature light bar, and a customisable "game mode".
We know that most gaming keyboards now offer versions of these features for a lower price, but with keyboards, the old "you get what you pay for" adage rings true. Unlike the naff, off-putting lights of cheaper keyboards, the HyperX Alloy Elite 2 is a true showstopper. The mesmerising wave-like pulsation of the keys is, for lack of a better word "trippy"; the adjustable lighting options have been so well designed that it gives the impression the keys themselves are moving. It was enough to cause this reviewer to shout out to his flatmate, "Woah, you've got to see this!"

There aren't many gaming products these days where heaviness is considered a plus; however keyboards are absolutely the exception - its weightiness is a clear indicator of quality with a steel frame ensuring durability and longevity. Meanwhile, its super-useful USB 2.0 pass-through port is ideal for gamers kitted out with so much tech that they have nowhere left to plug it in. It is multi-platform compatible allowing for plug-and-play console gaming too. Playing games on this keyboard is a dream, and we can't recommend it highly enough.
RRP £139.99 ($193) - Available directly from HyperX.com and major retailers.
7) A Great Value Hybrid Keyboard (The Trust Gaming GXT 881 Odyss)
As nice as it is to have a full-power premium mechanical keyboard, we recognise that for many gamers it is an unjustifiable purchase. Fortunately, there are cost-effective options available to give that hardcore gamer feel without the price tag. We recently tried out one of these cheaper options and were pleasantly surprised by the results.
Like the premium options, the Trust GXT 881 Odyss is a full-sized keyboard with at least partial advanced anti-ghosting keys. It too features multi-colour LED lights, multimedia keys, and a dedicated "game mode" to disable the Windows key for uninterrupted gaming sessions. The Trust GXT 881 Odyss is not a full mechanical keyboard, it is "semi-mechanical" and markets itself as the best of both worlds. While here at MMOGames.com, our preference will always be for fully mechanical keyboards (who can resist that satisfying key crunch?) the Trust GXT 881 Odyss is phenomenal value for money and, let's face it, it definitely looks the part.
The futuristic design made us feel like a real boss while slaying foes in some World of Warcraft Shadowlands, and even when the session reached dangerously marathon lengths long into the night, the keyboard remained comfortable - thanks in large part to its smooth, titled full-body wrist rests. Another feature we particularly enjoyed was the extension of the RGB lighting beyond the keys themselves and onto the sides of the keyboard (as seen in the image above) - it gives the keyboard a neo-Tokyo Cyberpunk feel (albeit without the crippling post-release disappointment). For the price tag, you can't do much better.
RRP £34.99 ($48) - Available at GAME and major retailers.
8) A Hyper-Powerful VR Headset (The Valve Index)
Let's face it, we all want a VR headset and we'd be delighted with anything more technically advanced than Google Cardboard. That said, when comparing the premium high-end options available, there is one that stands head and shoulders above the others – The Valve Index. Featuring advanced controller grips for precise natural movements and a 120Hz refresh rate (plus a staggering experimental 144Hz rate) the Valve Index sits comfortably ahead of the competition.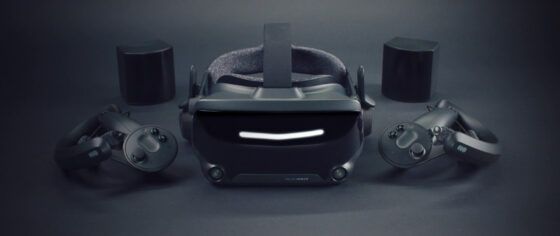 The price tag reflects the quality, and savvy buyers can cut costs by repurposing HTC Vive base stations and controllers. Unsurprisingly, it requires a very powerful PC to run at full force, so don't go treating your loved ones to this ultimate gamer gift until you're sure that they will be able to run it. We haven't tested the Valve Index personally, but if anyone has one they want to lend us, you know how to find us 😉
Full kit with controllers, RRP £919 ($1270); headset only, RRP £459 ($634) - Available directly from Steam/Valve and at major retailers.
MMOGames.com is committed to bringing you all the freshest, funniest, and most insightful MMO news. If you enjoyed this content, why not share it with your community? And make sure that you never miss our updates and exclusive giveaways by following and favouriting us on Instagram, Twitter, and Facebook.