MMOs have always been associated with desktop computers, but much like the unending stretch of technology, it's expected that this glorious genre would make its way to other platforms. To be honest, the standard controller already feels tailor-fitted for MMO games, save for the keyboard needed for chatting. A lot of MMOs today like Tera, DC Universe Online, and Final Fantasy XIV: A Realm Reborn already supports controller usage, so a console transition wasn't that surprising. Besides, we already have a ton of MMO games on iOS and Android tablets, so it's only natural for the more powerful machines to follow.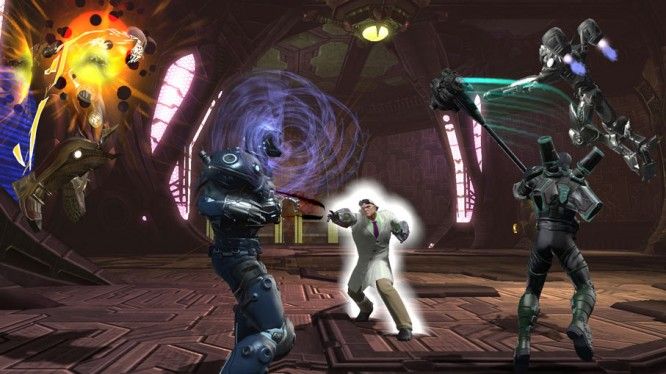 When I first played DC Universe Online (DCUO) for the PC back when it went free-to-play, I Immediately went with the option to play with a controller. It was a new thing for me. I barely touched any of the console MMOs at the time, and was curious at how well it played. While many traditional players would question having to play MMOs with a controller, it was actually quite easy to use, and is no different from having to play Skyrim on console.
A handful of MMOs like Free Realms, Final Fantasy 11, and Dragon Quest X have already made their way into current gen platforms (Xbox 360, PS3, Wii), but sadly, not all people acknowledge the console platform's MMO prowess. It was actually a form of desktop elitism that's common up until today; however, MMOs still continue to make its way into current and nextgen consoles. We're about to enter a new era of gaming, and not just for MMOs.
With new MMOs coming soon to consoles, here's a list of upcoming titles to look forward to.
Monster Hunter Frontier
Originally gracing the PC and the Xbox 360 with its Monster Hunting goodness, the enhanced version, Monster Hunter Frontier G will be coming to both the Playstation 3 and Wii U. Based on the classic Monster Hunter 2, this epic rendition of the MH series will be a pay-to-play game for the consoles mentioned. For those of you who don't know, Monster Hunter, just as the name implies is all about killing monsters and carving out their hides and innards.
From there, you can craft stronger weapons and armour sets. It's a simple formula, but an addicting one nonetheless. The series has only been confirmed in Japan, but seeing as how other cultures love this series, it won't be long before we get our hands... err claws on it. But hey, if you can speak Japanese, go right ahead.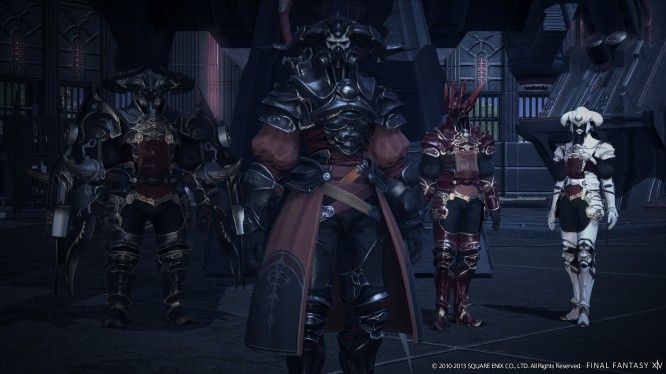 Final Fantasy XIV: A Realm Reborn
FFXIV:ARR has made its way both to the PC and Playstation 3, but that's not all. For those of you who own the PS3 copy of the game, you can claim the PS4 version free of charge this 2014. FFXIV:ARR serves as Square Enix's apology to the MMO community after the disaster that was FFXIV; hoping to make the game a worthy instalment to the Final Fantasy franchise.
This new game continues the story of its failed predecessor with an ALMOST entirely new world build from the ground up. The game actually supports cross-platform play, which means that PS3 users and PC owners can party up and play together. For those of you who are sceptical about playing MMOs with a controller, I guarantee that the controls work well and do not compromise the gameplay. Want Final Fantasy XIV: A Realm Reborn for your PS4? Why not buy it now for the PS3 and transfer later? Take it as an early investment.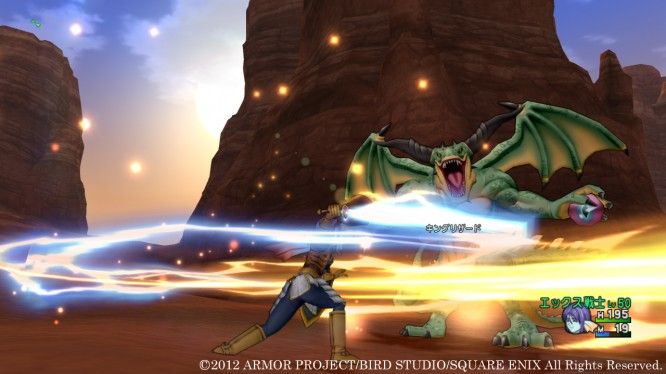 Dragon Quest X
Looking to journey across an epic anime world? Japan seems to be having a blast with Square Enix's Dragon Quest X. The copies seem to have sold well in Japan, but a North-American version is still yet to be announced. Square Enix did say that they are planning to bring the glorious title to NA shores, but it would probably be a different version altogether.
Are you hyped about adventuring in a world brimming with Blue Dragon and Dragon Ball visuals? We are too. The game was already released on the Wii, Wii U, and PC in Japan, and is on its way to Android devices this winter.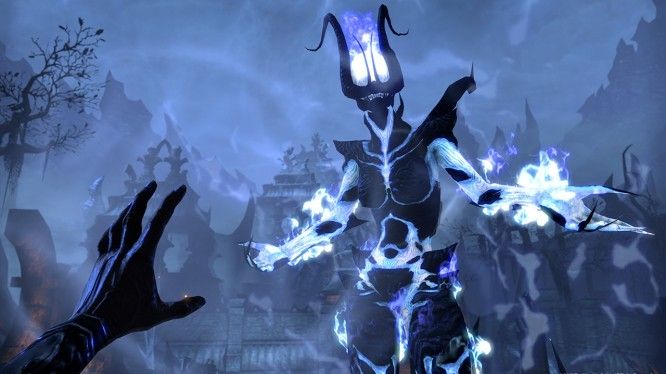 The Elder Scrolls Online
After journeying in the snow-filled land of Skyrim, who wouldn't be hyped for Elder Scrolls Online? Developed by ZeniMax Online studios, the game is set in the world of Tamriel 1000 years before the events in The Elder Scrolls V: Skyrim. The series has long been the home of glorious lands waiting to be explored, and is practically yearning for an MMO rendition.
How else can we enhance the experience than with living/breathing people running around with you? Early tests and footages suggest that it plays a lot like its single-player predecessors, which probably brings this game closer to its roots. The Elder Scrolls Online will be available on 2014 for Windows, OSX, Playstation 4, and Xbox One.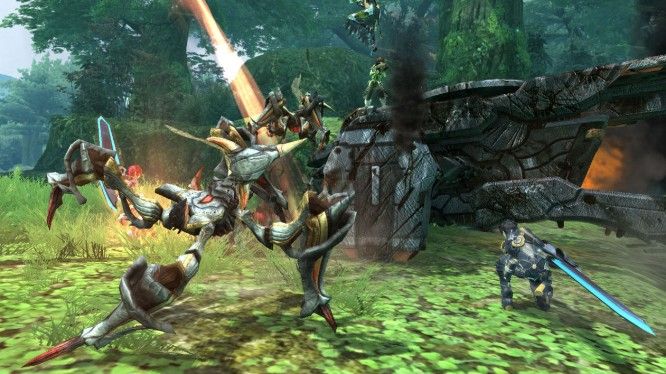 Phantasy Star Online 2
If you owned a Sega Dreamcast, then you're probably familiar with Phantasy Star Online. It was probably the first real MMO in console history, and fans loved it. Even when you're playing on dial-up, nothing beats the glorious multiplayer aspect of Phantasy Star Online. It was truly a game that was ahead of its time. Well, if you're still looking for your retro fix, or at least something closely related to your childhood, then you're in luck.
Phantasy Star Online 2 is a direct sequel to the old relic, and was launched for Microsoft Windows on July 4, 2012 and Playstation Vita on February 28, 2013. The series will also make its way to iOS and Android later this year. The game was also stated to hit Europe and North American shores this 2013, but was delayed without a definite release date. If you're excited to see more of PSO2, visit the official website here (http://www.pso2.com/us/)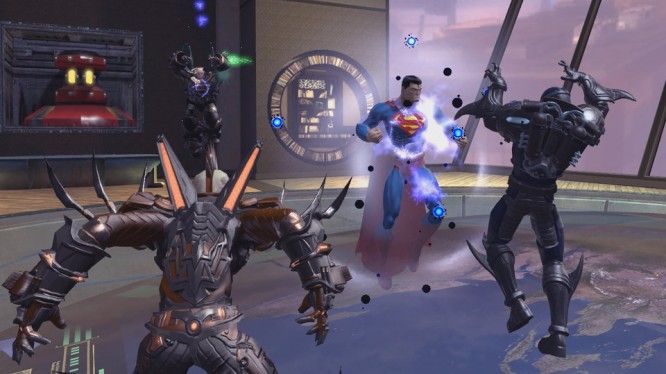 DC Universe Online
With the amount of MMOs heading towards nextgen systems, you can bet your lemons that one of the PS3's first MMOs would refuse to be left out. Free-to-Play MMO, DC Universe Online will be available on the PS4 as a free-to-play download on or shortly after its release.
DC Universe Online is (as the name implies) an MMORPG set in the DC Universe, where players can interact and play together under the tutelage of famous DC heroes and villains like Batman, Superman, The Joker, Power Girl, and many more. The developers are hoping to make it available as soon as possible, so let's keep our fingers crossed.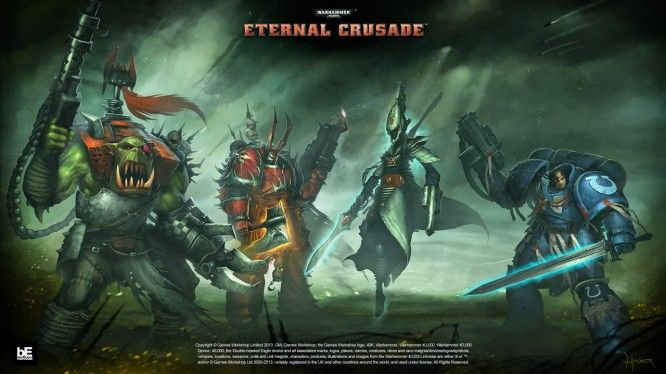 Warhammer 40,000: Eternal Crusade
When Warhammer: Age of Reckoning was released, I immediately asked myself if they would make a WH 40,000 MMO. I absolutely enjoyed the Dawn of War RTS game and of course, its miniature game. Thankfully, after years of waiting, the futuristic side of Warhammer will make its way into the MMO scene.
The game is mostly centered on PVP, as players work together to overthrow other factions in a never-ending battle for racial supremacy. The game was stated to be free-to-play but will probably feature cash shops and deluxe subscriptions like its F2P brethren. The game is planned to be released on 2015 for Windows, Playstation 4, and Xbox One.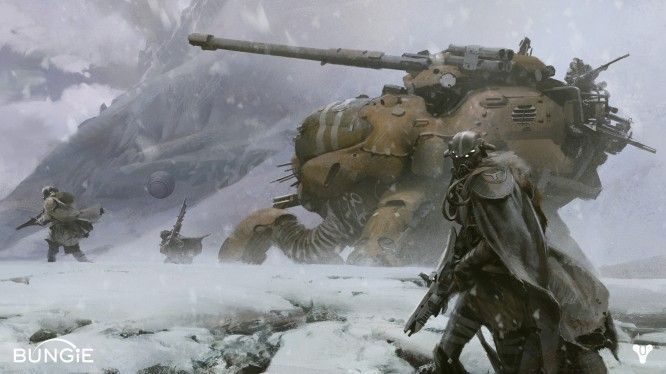 Destiny
Even now, Destiny remains somewhat a mystery to us. The game is a role-playing shooter set in a persistent world. Bungie claims that the world where Destiny will take place will be "alive". There will be dynamic public events that will activate from time to time, but we are still not sure if it's the same as the FATEs found in Final Fantasy 14 or Rifts in Rift.
Bungie also stated that despite incorporating Massively Multiplayer Online (MMO) elements, the game cannot be defined as a regular MMO, and instead referred to it as a 'Shared World Shooter' (so should we give it an acronym? SWS). Destiny will also include a form of matchmaking that will allow players to see and interact with the people they are paired with. The game will be released on PS3, PS4, Xbox 360, and Xbox One on 2014.
Well, I have to say... that's a lot of MMOs. As technology evolves, the platform in which we play our beloved titles start to broaden. Cross-platform play has already been implemented, so players no longer have to worry about not being able to play with their friends just because they have the other version of the game.
It's actually amazing how the line between consoles and desktop computers is starting to dwindle. It gives us a sense of versatility when playing our MMOs. This idea is definitely something that both developers and consumers can benefit from for the years to come. All I can say is...Welcome to the age of Console MMOs.
Want to talk about the next console MMOs? Leave us a comment in the section below.