Clockwork Throne, a small team of game architects and artisans with a pronounced taste for the vampire world, is planning to bring us an exciting new MMO set in "a world of gothic vampires, steampunk hunters, technological necromancers, Victorian ghosts, and the unquiet dead."
The game is in pre-alpha stages but the Patreon funding is aiming to bring more members on the team in order to advance the project. Patrons will receive special access to art and lore and can also get involved in the creation process or preview and test the game in later stages. Thomas Sitch, lead developer on the project, expects to have a playable version within a few months.
Shadow's Kiss is a Massively Multiplayer Online (MMO) game where you play a vampire, set on ruling the night and controlling the mortal humans of the daytime world. Players begin with a base of operations (haven), and set out to gain influence by controlling humans (thralls) or working with other vampires (allies).

As you explore the dark midnight world, you are able to go on quests to search for lost magical artifacts, defeat supernatural threats, and gain mystical power. Ambitious players can band together to control parts of the mortal world, and build their own lairs, nightclubs, museums, or penthouse domains.

Shadow's Kiss official website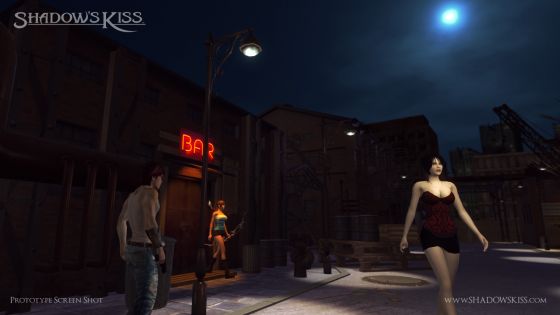 The adult MMO Shadow's Kiss focuses on classical role-playing (RPG) gameplay and includes mature themes and content, tapping into the elements that make shows like True Blood or Game of Thrones particularly engaging. The game is using the popular Unity 5 engine for its front end, and a proprietary MMO engine for its online servers.
Our Thoughts:
As expected of a true vampire-themed game, Shadow's Kiss not only promises to delve deep into the darkness but will also integrate mature themes in order to make the game world more realistic. We can only agree that immersion will benefit from it and look forward to hearing more about Shadow's Kiss in the near future. If you've been missing a good vampire-themed game and want to help this promising MMO come to life, you can head over to their Patreon page.
Source: Shadow's Kiss Patreon; Official Website