If you're looking for something to do this weekend then you might want to check out the Vermintide 2 free weekend event that has already started. From November 21 to the 24th you'll be able to play the co-op Warhammer game completely free on Steam. You'll also be able to play all of the DLCs for free if you're invited by a player who owns the game and DLC.
"We are excited to bring Steam users the chance to play Vermintide 2" says Martin Wahlund, CEO Fatshark. "This will be a good opportunity to get into the battle and help the heroes fend off the Skaven and Chaos hordes."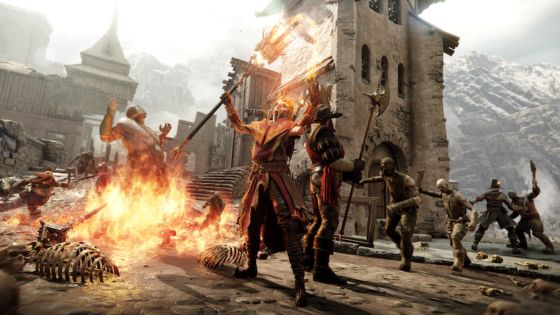 Throughout the weekend if you decide you like the game you'll be able to buy the game for 75% off. The DLC as well as the collector's edition are also on sale on Steam. You can get all of this on the official Vermintide 2 Steam page.
If you're a little bit on the fence about the game check out our review of the base game which came out early last year. The reviewer still loves Vermintide as much as he did when he reviewed it, possibly even a bit more thanks to the expansions. I know this because I'm married to him. So, if you're a fan of Warhammer or Left 4 Dead and you haven't given Vermintide 2 a try yet this weekend is your chance. You won't regret it.
Source: Press Release