Today we got our first glimpse of Wargaming's newest game, Pagan Online in an all-new gameplay trailer, which you can see a little further down. It is being created with Mad Head Games who are well known for Rite of Passage, Shadowplay, and NeverTales. The game will be launching in 2019, but, before it does there will be a series of pre-launch tests they're calling trials. Registration for these trials is available on the official site.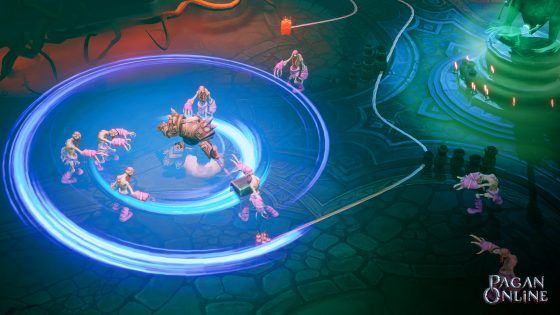 In Pagan online heroes come face to face with hordes of enemies and battle bosses based on pre-Christian mythology. They use a combination of procedurally generated arenas along with multiple choices to make every encounter feel unique and give the feel of a living world.
Talking about Pagan Online the Co-Founder and Creative Director of Mad Head Games said, "With Pagan Online we've worked hard to deliver a fast-paced and intense combat system that's easy to pick up but difficult to master. We took inspiration from MOBAs to create unique characters with specific skills and specialties, and when you put them into this type of combat system you end up with a family of fighters that do different things well in different scenarios."
Finally, they boast difficult missions, high replayability, a ton of customization options, and intense combat. Having watched some of the immensely satisfying gifs they provided in the press release it isn't hard to see why.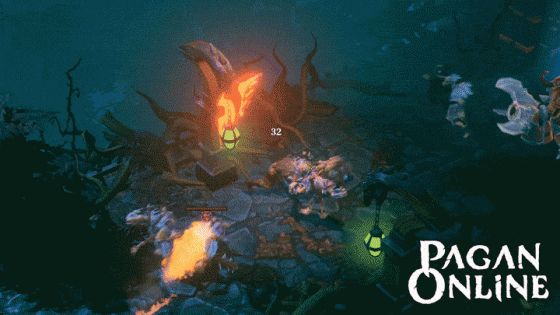 Click on the image to make it move. I don't know why the gif isn't working properly.
So, if you want to take part in the beta tests, sorry…trails for Pagan Online next year be sure to head over to the official site and sign up now. Also, no, we aren't really sure what pre-Christian mythology includes either. But it will certainly be interesting to find out as they reveal more about the game!
Source: Press Release