It's a big week for Wizard 101 as it celebrates becoming a teenager. On 2nd September 2008 the fun-for-all-ages MMORPG burst onto the scene in a puff of smoke. Since then, it has managed to stand the test of time with regular content updates, visual improvements and a tight-knit community that to this day keep it aloft as one of the most beloved MMOs on the market. And now it's time for that community to reap the rewards.
Wizard 101 13th Birthday Celebrations
Wizards can enjoy free rein of Wizard City and Krokotopia from now until 8th September. Not only that but giveaways galore and member benefits await. It is a birthday party, after all.
"Wizard101 is surrounded by an incredible community that we are honored to have regularly offering feedback to improve the experience for all players," says KingsIsle Entertainment Game Director Leah Ruben.
"We know how excited players get for our yearly new worlds, which are the largest updates we deliver on a regular basis. Since launch, we have delivered 46 major updates, more than quadrupled the size of known Spiral, updated our character models and first world's graphics, and added hundreds of hours of fully voiced over storyline content. We also hosted different events weekly and incentivize players to earn unique and valuable rewards by completing challenges and earning points on the Scroll of Fortune, which is our version of a 'Battle Pass.' There's always something to do in Wizard101, like fishing, crafting, and studying monstrology, and this fall, there will be even more to do once our next new world – Lemuria -- debuts."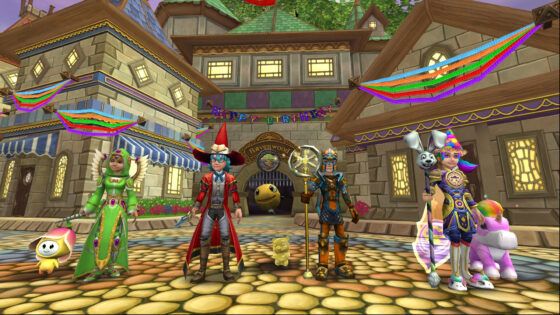 Lemuria Update
Details surrounding the Lemuria update are still under lock and key for now. Although it has already been revealed that an increased level cap of 150 will be introduced. Plus, a new age of PvP, improvements to the social systems to support Guilds and the possibility to play the title on all-new platforms are also in the pipeline.
For now, to gem up on all the information surrounding the Wizard 101 13th birthday swing by the official website.
MMOGames.com is committed to bringing you all the freshest, funniest, and most insightful MMO news. If you enjoyed this content, why not share it with your community? And make sure that you never miss our updates and exclusive giveaways by following and favouriting us on Instagram, Twitter, and Facebook.