Wargaming has announced that World of Tanks update 9.15 has gone live in Europe and North America, being released for these regions on May 25. The update is due for release in Korea and Asia on May 30-31. The update brings a number of UI and UX changes, physics and sound changes, and tweaks to tanks intended to help balance.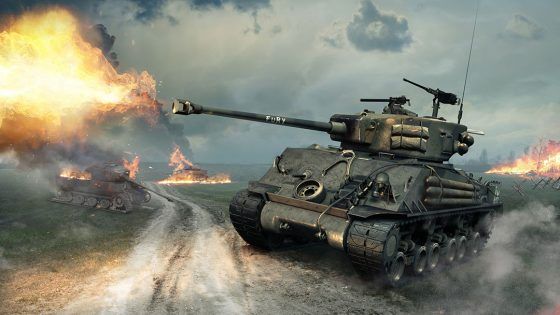 Update 9.15 brings about some vehicle balance changes, notably to premium tanks, in order to "...make them more on-par with in their respective Tiers." The changes include everything from tweaks to gun aiming times and turret traverse speeds to suspension changes over various terrain. Additionally, the garage has received an upgrade which enables players to simplify the data they see about their tank, with general parameters like Firepower and Survivability being viewable. Also, players may now preview the stat changes which would result from installation of an upgrade, training perks, and so on.
A number of general improvements have also been added, with the physics and sound systems in the game receiving a rather extensive upgrade. A change to the platoon system has also been introduced which rewards the team with bonus experience if all platoon members are driving the same tier of tank; conversely, if they are driving tanks of differing tiers, they will be subject to an experience penalty. Additionally, a number of optimization changes were made to improve client-side performance and improve the overall gameplay experience
Players who wish to know more detailed information about World of Tanks Update 9.15, in particular about the changes made to various tanks, can read the official update announcement post.
Our Thoughts:
We've said it before, and we'll say it again; Wargaming are a ton of fun to work with, and they make some simply amazing games. The frequency with which they release updates, patches, and new content for their games is mindblowing, and it is part of what has made their games such an insane success... that and, you know, most of us will never get to drive a real tank, or command a real battleship, and that's just fun, yo.
Source: Press Release
Recent Articles Related to World of Tanks
World of Tanks on PlayStation 4 Passes 1 Million Downloads
Wargaming and Dark Horse Comics Team Up for World of Tanks: Roll Out!
Countdown to World of Tanks 2016 Finals
World of Warships: The Game We've Been Waiting For