Wargaming and Dark Horse Comics have announced the release date for the World of Tanks comic book series, along with new premium tanks from the comic's story coming to the game.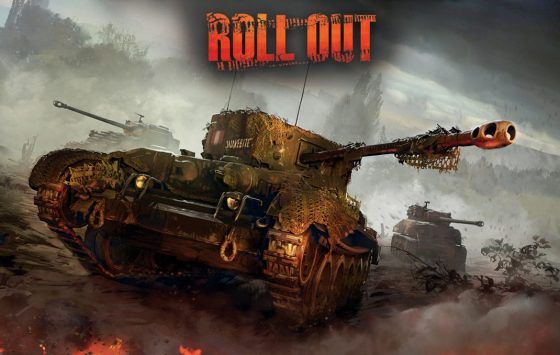 The comic series is called "World of Tanks: Roll Out!" and features a story focused on a young and inexperienced British tanker crew in post-D-Day Normandy, 1944. The tanker crew in question seeks to take on a battalion of German armor aboard a British Cromwell light tank dubbed Snakebite in an attempt to turn the tide of the war. The story is penned by "Preacher" writer Garth Ennis and illustrated by Carlos Ezquerra of "Judge Dredd" and "War Stories Vol. 2".
In addition to the premiere of the "Roll Out!" comic, World of Tanks will see a special Tier VI British Cromwell as part of a premium bundle. The Cromwell is fashioned after the Snakebite in the comic, and has the Snakebite Crew Skill which improves overall accuracy of the tank.
Both issue #1 of "Roll Out!" and the Snakebite bundles will be released on August 31st. The comic will be available through Dark Horse Digital or through comic shops across North America, Australia and Europe, and will be a five issue run.
Our Thoughts
The Cromwell saw lots of service as part of British action in Normandy during World War II, and we are very eager to read a comic book story set in the era. We expect Garth Ennis and Carlos Ezquerra to bring a great deal of hard-hitting action with Roll Out!
Your Thoughts
Are you interested in the World of Tanks comic? Is there any MMO or game you'd like to see turn in to a comic? Tell us what you think in the comments.
Source: Press release
Articles Related to World of Tanks
Wargaming and Dark Horse Comics Team Up for World of Tanks: Roll Out!
World of Tanks Update 9.15 is Now Live
World of Tanks Announces British Tanks for PlayStation 4